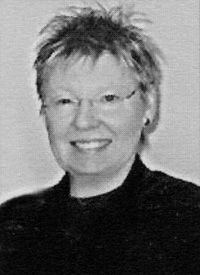 Work, Family, and the Life Course Perspective
PHYLLIS MOEN
THURSDAY, MARCH 11, 2004
Phyllis Moen holds the McKnight Presidential Chair in Sociology at the University of Minnesota. For many years prior to that, she held the Ferris Family Professorship in Life Course Studies at Cornell University, serving also as founding director of the Bronfenbrenner Life Course Center, codirector of Cornell Gerontology Research Institute, and director of the Cornell Careers Institute.

Moen's research (published in six books as well as in leading academic journals) focuses on careers, families, gender, aging, and health over the life course. She is especially interested in work-related status transitions and trajectories as they play out in particular historical, community, corporate, and policy contexts. Moen's recent scholarship addresses the mismatch between work and retirement rules and regulations, on the one hand, and characteristics of the new workforce and the new, growing, retired force, on the other.

The Alfred P. Sloan Foundation and the National Institute on Aging have funded the bulk of her scholarship. Moen just published It's about Time: Couples and Careers (Cornell University Press, 2003). Two other volumes are in the works: The Career Mystique (Rowman and Littlefield) and Uncertain Futures: Sustaining Dual Couples in a New Risk Economy.

Phyllis Moen's Athenaeum lecture is sponsored by the Berger Institute for Work, Family, and Children at Claremont McKenna College.