Athenaeum Location
Print Newsletter
March 29, 2004
Vol. 19, No. 09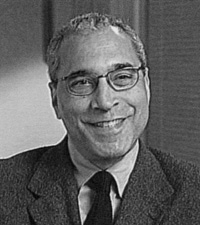 How Race Changed America
SHELBY STEELE P'96
MONDAY, MARCH 29, 2004
Shelby Steele, political commentator, award-winning author, and literary scholar, will deliver the inaugural address in the Ricardo J. Quinones Lectureship series. The lectureship, established in honor of the founding director of the Family of Benjamin Z. Gould Center for Humanistic Studies, will feature prominent intellectuals, writers, and public figures holding forth on a broad range of subjects. Dr. Steele's address is titled, "How Race Changed America."

Professor Steele defies easy categorization or identification by a single epithet, phrase, or title. "I felt a familiar anger rise," Steele recalls in his A Dream Deferred: The Second Betrayal of Black Freedom in America (1999), "when the editor asked me over the phone to write about `the loneliness of a black conservative.' . . . Most people could empty half of any room simply by saying what they truly believe. If, somehow, you come by the black conservative imprimatur, you will likely empty a lot more than half the room before you say what you believe."

Indeed, Steele- whether branded by friends or foes, conservative or liberal, black or white- has had to endure countless misconstructions and prejudgments born of facilely fashioned, imprudent labeling. Yet, from those inclined to listen, Steele has also garnered considerable praise. Of The Content of Our Character: A New Vision of Race in America (1990), the essay collection for which Steele received a National Book Critics Circle Award in 1991, The New York Times enthused, "Steele has given eloquent voice to painful truths that are almost always left unspoken in the nation's circumscribed public discourse on race." Of the grace and vigor of his prose, the Chicago Tribune remarked that "Steele's skill compares with that of James Baldwin, Richard Wright, or Frederick Douglass"; and in Newsweek George Will proclaimed The Content of Our Character to be the best writing on race since Dr. Martin Luther King, Jr. 's Letters From Birmingham Jail (1963).

In 1991 Steele's work on the PBS Frontline documentary "Seven Days in Bensonhurst"- about the racially motivated slaying of Yusef Hawkins- was recognized with an "Emmy" award from the National Academy of Television Arts and Sciences, and with awards from the Writer's Guild and the San Francisco Film Festival for outstanding achievement in television documentary writing.

A frequent participant in discourse on race relations, identity politics, and American social culture, Steele has contributed numerous articles, essays, and editorials to such publications as The New York Times, the Los Angeles Times, Mother Jones, and Harper's, and has appeared on several national current affairs television programs, including Nightline and 60 Minutes.

Before being appointed, in 1994, to his current position as a Senior Research Fellow at the Hoover Institution, Steele taught literature at San Jose State University for 18 years.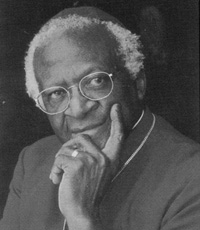 Bridging the Chasm Between Black and White
DESMOND TUTU
TUESDAY, MARCH 30, 2004
LECTURE: BRIDGES AUDITORIUM, 450 N. COLLEGE WAY, 7:00 p.m.
RECEPTION: ATHENAEUM, 8:00 p.m.
One of the most recognized individuals in South African history, Archbishop Desmond Tutu is a noted international figure in the struggle for justice throughout the world.

In 1958 Archbishop Tutu entered the ministry in the Church of the Province of Southern Africa and became an ordinand at St. Peter's Theological College, Rosettenville. After he was ordained to the priesthood in 1961, he left for London where he obtained a Bachelor of Divinity Honours and Master of Theology degree.

In 1976 South Africa was in the wake of the Sowcto uprising and deep in turmoil. Archbishop Tutu was asked to take up the post of General Secretary of the South African Council of churches (SACC). It was in this position, a post he held from 1978-1985, that Archbishop Tutu became a national and international figure. Under Archbishop Tutu's direction, the SACC became a vital institution in South African spiritual and political life. In 1984, Archbishop Tutu's contribution to the cause of racial justice in South Africa was recognized when he received the highest award the world can offer- the Nobel Peace Prize.

In December 1995 President Mandela appointed Archbishop Tutu to head the Truth and Reconciliation Commission. On October 29, 1998 the Commission submitted its first official report to President Mandela, marking yet another significant step in the struggle for justice in South Africa. He retired from office as Archbishop of Cape Town in June 1996, but was named Archbishop Emeritus in July 1996.

Currently, Archbishop Tutu is Chancellor of the University of the Western Cape. He holds honorary degrees from numerous universities, including Harvard, Oxford, Columbia, the Ruhr, Kent, and Aberdeen.

The Res Publica Society of CMC and the Marian Miner Cook Athenaeum are the sponsors of Archbishop Tutu's visit to Claremont. The lecture in Bridges Auditorium is free and open to all, however tickets are required to guarantee a seat in the auditorium. Information on obtaining free tickets will be forthcoming. Please check your campus e-mail for more information, or call Dorothy Buchanan at (909) 621-8456 (ext. 18456). The Athenaeum reception is by reservation and open to CMC persons only.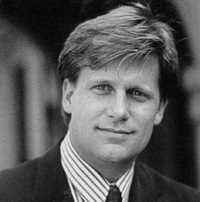 Is Russia a Dictatorship?
MICHAEL McFAUL
WEDNESDAY, MARCH 31, 2004
LUNCH 11:45 a.m., LECTURE 12:15 p.m.
What do this month's presidential elections in Russia tell us about the state of Russian democracy today? Under President Putin's leadership, has Russia progressed toward a liberal political system or is it inching toward a new form of authoritarianism? Professor Michael McFaul of Stanford University addresses these questions during his Athenaeum address. In his presentation Dr. McFaul will assess the achievements and setbacks of Putin's first term in office. He will identify some of positive gains in terms of economic growth in Russia and serious losses in terms of political development. McFaul also will address how internal dynamics within Russia influence U.S.-Russian relations.

Michael McFaul is one of the most influential scholars of Russian politics and Russian-U.S. relations. He has authored numerous articles and several books including Russia's Unfinished Revolution: Political Change from Gorbachev to Putin (2001); Bear Hug: American Policy toward Russia after the Cold War (2002); and Popular Choice and Managed Democracy in Russia: The Russian Elections of 1999-2000 (2003). McFaul is a regular contributor to the op-ed pages of The New York Times, Los Angeles Times, and The Moscow Times and appears often on CNN, NPR, and the BBC. In addition, McFaul coproduced and appeared in his own television program on the Russian Television Network, RTR, while in Russia at the Carnegie Center in Moscow. He has provided testimony to the U.S. Congress on multiple occasions and has been solicited by the White House to brief President Bush on the state of Russian politics.

Born and raised in Montana, McFaul received his B.A. and M.A. at Stanford University studying international relations and Slavic languages and studies. He attended Oxford as a Rhodes Scholar and received his Ph.D. there in 1991. He is currently an associate professor of political science at Stanford University and a senior fellow at the Hoover Institution.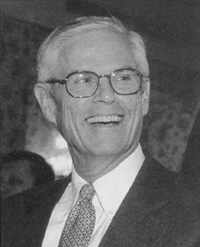 The United States and China: Diplomatic Experiences
JOSEPH PRUEHER
WEDNESDAY, MARCH 31, 2004
As we have seen so vividly in Iraq, the military alone might not be able to solve the tough international issues. A pragmatic framework of political, economic, security, and cultural aspects must undergird the practice of U.S. foreign policy. Using examples from experience in Asia, particularly China, Admiral Prueher will present and lead discussion on the pursuit of our nation's foreign policy goals.

Admiral Prueher is a consulting Professor at Stanford University's Institute of International Studies and Senior Advisor on The Preventive Defense Project. He served as Ambassador to the People's Republic of China from 1999 to 2001. Completing thirty-five years in the U.S. Navy in 1999, his last command was Commander-in-Chief of the U.S. Pacific Command (CINCPAC); the largest military command in the world. CINCPAC spanned over half the earth's surface and included over 300,000 people.

From 1989 through 1995 Admiral Prueher served as Commandant at the U.S. Naval Academy at Annapolis; Commander of Carrier Battle Group ONE based in San Diego; Commander of the U.S. Mediterranean Sixth Fleet and of NATO Striking Forces based in Italy; and as Vice Chief of Naval Operations in the Pentagon. He also spent three years as a Navy Test Pilot at Patuxent River, Maryland. He has extensive flight and combat experience, with over 5600 flight hours and over 1000 carrier landings. He was qualified in 52 types of aircraft, held numerous senior tactical commands, including two carrier air wings, and led the formation of the Naval Strike Warfare Center in Fallon, Nevada.

Admiral Prueher graduated from Montgomery Bell Academy, and then graduated with distinction in 1964 from the U.S. Naval Academy, later receiving an M.S. in International Relations from George Washington University. He is also a graduate of the Naval War College. In addition to coauthoring the Performance Testing Manual used by naval test pilots for many years, he has published numerous articles on leadership, military readiness, and Pacific region security issues.

The Keck Center for International and Strategic Studies is honored to host Admiral Prueher's visit to CMC as a Freeman Foundation Visiting Professor.
Los Angeles Chamber Orchestra Soloists: Mozart Wind Serenades
ALLAN VOGEL, oboe
PAUL SHERMAN, oboe
GARY GRAY, clarinet
DAVID BEAUDRY, clarinet
KENNETH MUNDAY, bassoon
WILLIAM WOOD, bassoon
RICHARD TODD, horn
KRISTY MCARTHUR MORRELL, horn
THURSDAY, APRIL 1, 2004
Since its founding in 1969, the Los Angeles Chamber Orchestra has earned international acclaim for its unsurpassed virtuosity and versatility. Under the baton of Jeffrey Kahane- who in 1997 became the fifth in a succession of extraordinarily distinguished music directors (following Sir Neville Martinet, Gerard Schwartz, Iona Brown, and Christof Perick)- this 40-member ensemble has enjoyed standing ovations at sold-out performances in venues ranging from inner-city L.A. elementary schools to Carnegie Hall. Known for its innovative programs, the Orchestra performs a startlingly varied repertoire- from Corelli to Corigliano, Locatelli to Lutoslawki, Schubert to Steinmetz.

Education and community outreach have always been vital to the mission of the Los Angeles Chamber Orchestra. Meet the Music, a program offered in cooperation with the Los Angeles Unified School District, allows students in grades 4 through 6 to have personal contact with musicians and composers and participation in the musical community. Another series, Neighborhood Concerts, begun as a pilot project in the 1994-95 season, is an outreach and community education program designed to bring live concerts by the Chamber Orchestra to local community venues in economically and culturally diverse L.A. neighborhoods. Still another way of bringing down traditional barriers between musicians and audiences is Conversations, an interactive series featuring mostly music of the Baroque and Classical periods. This Conversations program, the third that orchestra members have brought to the Athenaeum, features several of the orchestra's first-chair soloists performing Wolfgang Amadeus Mozart's Serenades No. 11 in E flat major (K375) and No. 12 in C minor (K388).

Allan Vogel, principal oboe of the LACO, will host the recital. One of America's leading wind soloists and chamber musicians, Vogel has performed with preeminent symphony orchestras and chamber ensembles (including the Boston Symphony, the Orpheus Chamber Orchestra, the Academy of St. Martin in the Fields, and the Berlin Philharmonic) throughout the U.S., Europe, and Asia. A frequent guest of the Chamber Music Society of Lincoln Center, and featured at such major events as the Marlboro, Aspen, Mostly Mozart, and Santa Fe music festivals, Vogel has earned wide acclaim for his performances of Baroque, Classical, and Romantic period literature. His recordings (including a recently released disc documenting his collaboration with violinist Hilary Hahn and the Jeffrey Kahane-led LACO in a program of concerti by J.S. Bach) have been issued on the RCA, Dorian, Nonesuch, Delos, and Deutsche Grammophon labels. The American Record Guide declared his Oboe Obsession (Delos 3235), a recital representing two centuries of virtuoso works from W. F. Bach through Makoto Shinohara, to be "the single finest disc of oboe music ever recorded."

This program is sponsored by the Gould Center for Humanistic Studies at Claremont McKenna College.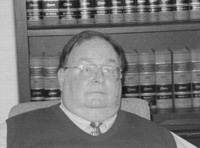 Arguing Cases Before the United States Supreme Court: Reflections of a CMC Alumnus
RUSSELL IUNGERICH '63 P'96
MONDAY, APRIL 5, 2004
LUNCH 11:45 a.m.
LECTURE 12:15 p.m.
Out of the thousands of attorneys practicing law in America, very few will ever argue a case in front of the United States Supreme Court. CMC alumnus Russell Iungerich '63 has argued four cases in front of the nation's highest court. Additionally, he has participated in two in-chambers proceeding before justices Douglas and Rehnquist during which he obtained stays of lower court proceedings. In his Athenaeum lecture Iungerich will draw from these cases to provide a first person account of arguing in front of the United States Supreme Court.

In addition to arguing before the U.S. Supreme Court, Iungerich has argued 15 cases before the California Supreme Court and more than 25 cases before the U.S. Court of Appeals for the Ninth Circuit. In other appellate courts he has argued more than 500 other appeals.

After graduating cum laude from CMC, where he served in ROTC, Iungerich worked in military intelligence for the U.S. army on active duty from 1963-1965 and a reservist from 1965- 1969. Mr. lungerich received his J.D. from Boalt Hall, the Law School of the University of California at Berkeley in 1968 and served as Deputy Attorney General for California from 1969-1978. While in this position he also served as Adjunct Professor of Law at Loyola Law School from 1974-1978.

In his position as Deputy Attorney General, Iungerich successfully opposed the certiorari petition of Robert F. Kennedy's assassin, Sirhan Sirhan. He also served as the lead Deputy Attorney General in reopening the Robert F. Kennedy assassination case to reexamine firearms identification evidence to determine if there was a second gunman.

Iungerich left state service in 1978 to open his own firm in private practice and currently is a principal in the law firm of Iungerich & Spackman. His current work emphasizes representation of physicians and other health care professionals in proceeding before the Medical Board of California and other licensing boards, in interstate licensing matters, in hospital peer review proceeding and various civil trial matters. He is a founding member and current president of the California Academy of Attorneys for Health Care Professionals, former trustee of the Los Angeles County Bar Association and former Editor-in-Chief of the Los Angeles Bar Journal.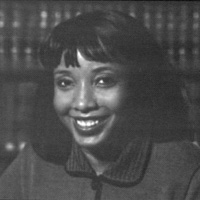 From Affirmative Action to White Nationalism: The Implications for America's Future
CAROL SWAIN
MONDAY, APRIL 5, 2004
While often hidden beneath the surface of public debate, racial issues continue to underlie many of the contentious political questions of our day. Carol Swain, a professor of political science and law at Vanderbilt University, has drawn praise from all sides of such debates for her powerfully argued book, The New White Nationalism in America: Its Challenge to Integration (Cambridge: Cambridge University Press, 2002), and its companion, Contemporary Voices of White Nationalism (Cambridge: Cambridge University Press, 2003).

Swain makes the claim that white nationalists are using controversial issues including affirmative action, black-on-white crime, and immigration policies to woo mainstream whites into extremist movements. She argues that this new nationalism gains sway when legitimate policy questions concerning race and ethnicity are not given a forum for intelligent discourse. Swain challenges liberals to reexamine their strategies on race issues that may be contributing to racial tensions, and warns conservatives, who may be drawn to seemingly valid aspects of white nationalism, of its underlying racist and white supremacist nature. Her lecture will address affirmative action in this context, outlining the implications for America's future.

Carol M. Swain was born in Bedford, Virginia, into a family of twelve children. Never attending high school, she has risen to the heights of the academic world. After earning a GED she received a degree from Virginia Western Community College, a B.A. from Roanoke College, an M.A. from Virginia Tech, a Ph.D. from the University of North Carolina at Chapel Hill, and an MSL from Yale Law School. She spent 10 years teaching at Princeton University, and has published and lectured extensively, making frequent appearances in the major news media. Dr. Swain is also the author of the widely acclaimed Black Faces, Black Interests: The Representation of African Americans in Congress (Cambridge: Harvard University Press, 1993, 1995). This lecture is sponsored by the Salvatori Center at Claremont McKenna College.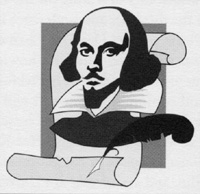 The Making of The Norton Shakespeare
JEAN HOWARD
TUESDAY, APRIL 6, 2004
LUNCH 11:45 a.m., LECTURE 12:15 p.m.
How is a modern edition of Shakespeare put together? What decisions do editors make in presenting the work of a Renaissance playwright for today's readers? In her Athenaeum address, eminent Shakespearean scholar Jean Howard will address these questions, with reference to her work as an editor of The Norton Shakespeare, an edition widely used in college courses. Professor Howard will discuss how one decides which version of a text to use as the basis of an edition, how one writes a useful introduction, and the politics of doing notes and glosses.

Jean E. Howard is William E. Ransford Professor of English at Columbia University, where she has taught since 1988. She was educated at Brown University, the University of London, and Yale University, and taught from 1975 to 1988 at the University of Syracuse. Professor Howard has published widely on Shakespeare, Tudor and Stuart drama, and critical theory; her books include Shakespeare's Art of Orchestration (1984); Shakespeare Reproduced: The Text in History and Ideology (with Marian O'Connor, 1987); Engendering a Nation: A Feminist Account of Shakespeare's English Histories (with Phyllis Rackin, 1997). She has served as a trustee and as president of the Shakespeare Association of America, and serves on the editorial boards of the journals Shakespeare Quarterly, Shakespeare Studies, and Renaissance Drama. In 2003-2004 Professor Howard is a senior research fellow at the Huntington Library in San Marino, California, where she is completing a book project entitled Theater of a City.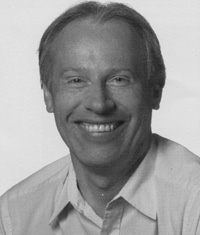 Some Chinese Monetary Lessons Old and New
RICHARD BURDEKIN
TUESDAY, APRIL 6, 2004
Since 1986, Professor Richard Burdekin has dedicated himself to educating his students in the intricacies of economics. In recognition of his commitment to teaching and his leadership as the chair of the Department of Economics, he recently was named as the Jonathan B. Lovelace Professor of Economics at Claremont McKenna College.

Prior to joining CMC in 1989, Professor Burdekin was a visiting scholar at the Federal Reserve Bank of Dallas (1985-1986) and assistant professor of economics at the University of Miami (1986-1989). His main research interests include inflation and deflation, central bank policymaking, international economics, and Chinese economic reforms. In addition, he is a member of the American Economic Association, as well as a referee for the American Economic Review, the Economic Journal, and the Journal of Money, Credit, and Banking, among others.

Well published, Professor Burdckin's work has appeared in over 25 journals and 8 books. In addition, he has coauthored or edited four books, his newest Deflation: Current and Historical Perspectives (coedited with Pierre L. Siklos) scheduled to be published by Cambridge University Press later this year.

The Athenaeum talk will include such timely discussions as achieving price stability through intervention in commodity markets (primarily focusing on the Mao era but also drawing parallels with more recent policy proposals and actions including those of Bill Clinton), the role of a fixed exchange rate in exporting or importing inflation, and the outlook for China's economy and the pressures on monetary policy today.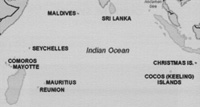 Reunion Island: Crossroads of African, Chinese, Pakistani, Malay, and Malabar Indian Roots
JEAN-CHRISTOPHE ROYOUX
CAECILIA TRIPP
EDITH WONG-HEE-KAM
TUESDAY, APRIL 6, 2004
7:30 p.m., MARY PICKFORD AUDITORIUM
The Athenaeum and the Department of Modern Languages presents Une Agora Reunionnaise (2003), a film on Reunion Island's complex and evolving pluri-ethnic identity. From the 17th to the 19th centuries, French immigration, supplemented by influxes of Africans, Chinese, Pakistani, Malays, and Malabar Indians, gave the island the rich mixture of cultures it possesses now. However, marked by a history of slavery and years of colonization by France, Reunion Island struggles to redefine its identity today. Reunion Island became an official French department in 1946 and while French is the official language, Creole is widely used everywhere on the island. Une Agora Reunionnaise gives a firsthand account of the evolving identity of Reunion society through interviews with artists, scholars, dancers, and students. Une Agora Reunionnaise was shown in France last year at the Museum of Modern Arts in Paris.

There is limited availability of seating for the Creole-themed dinner with the directors and preference is given to CMC students. Please contact Dee Dee Chan directly at dchan04@mckenna.edu to reserve. The film showing is open to all and will be held at 7:30 p.m. in the Mary Pickford Auditorium. Students, faculty, and community members will have the opportunity to meet the two directors, Jean-Christophe Royoux and Caccilia Tripp, as well as Edith Wong-Hee-Kam, the author of the book The Chinese Diaspora in the Mascarene Islands (1996), a contributor to the film, and a professor at l'Universite de la Reunion. There will be a discussion session after the film.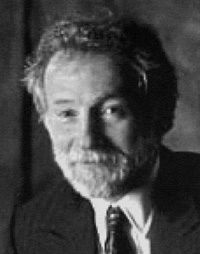 Better Health Through Molecular Diagnostics: Tensions Between Great New Science, Privacy, Ethics, and Wealth
LARRY GOLD
WEDNESDAY, APRIL 7, 2004
Despite numerous calls for reform, the healthcare system in the United States is far from adequate. Fortunately, help may be on the way through new ways to diagnose disease. The question becomes, how will our system incorporate such developments in a way that will maximize the health of all Americans?

Dr. Larry Gold believes that if these changes are handled well, it is altogether possible that healthcare in the U.S. will rival any system in the world. However, he warns that it is also possible that we could die earlier than our peers in Europe and Japan, and do so disproportionately if we happen to live in the wrong towns with poor hospitals, have the wrong jobs, or have "bad" genes. Gold believes the main challenge for the coming years is to know enough biology to participate meaningfully in the decisions that are sure to come.

Gold was the founder of NeXstar Pharmaceuticals, Inc., serving as Director from its inception in 1991, and as Chairman of the Board and Chief Scientific Officer from February 1993 until July 1999. He also cofounded Somalogic, Inc., a company building proteomic "chips" for post-genomic life science research and clinical diagnostics, and currently serves as the Chief Science Officer and Chairman of the Board. Gold, a member of the National Academy of Sciences and the American Academy of Arts and Sciences, was awarded the Chiron prize for Biotechnology in 1995.

Dr. Gold's lecture is part of the Athenaeum's series Frontiers in Medicine and is sponsored by the David E. French Lectureship Fund.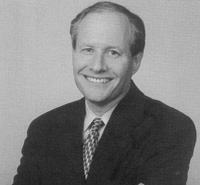 What is at Stake in the 2004 Election?
WILLIAM KRISTOL
THURSDAY, APRIL 8, 2004
LUNCH 11:45 a.m., LECTURE 12:15 p.m.
America faces fateful choices in the coming election, ranging from domestic issues like gay marriage, economic policy, and the judiciary, to America's role in the world. The Henry Salvatori Center and the Marian Miner Cook Athenaeum are pleased to present William Kristol, who will address the importance of the election in light of these concerns.

William Kristol is the founder and editor of the influential Washington-based political magazine, The Weekly Standard. Widely recognized as one of the nation's leading political analysts and commentators, he is a regular guest on television's top news programs. Mr. Kristol recently coauthored The New York Times bestseller The War Over Iraq: Saddam's Tyranny and America's Mission (2003).

Before starting The Weekly Standard in 1995, Kristol led the Project for the Republican Future, where he helped shape the strategy that produced the 1994 Republican congressional victory. Prior to that, he served as chief of staff to Vice President Dan Quayle during the Bush administration and to Secretary of Education William Bennett under President Reagan. Kristol earned his A.B. and Ph.D. from Harvard University. Before coming to Washington in 1985, he taught politics at the University of Pennsylvania and Harvard's Kennedy School of Government.

During his years in government and journalism, William Kristol has acquired a reputation as one of the shrewdest and most insightful observers of American politics. Whether perceiving the first President Bush's political weakness while serving in the White House in 1991, warning Newt Gingrich against overreaching in 1995, or calling attention to the McCain phenomenon ahead of almost everyone else in 1999, Kristol has been ahead of the electoral curve. What does he see for the key 2004 elections, and beyond? Don't miss this important discussion.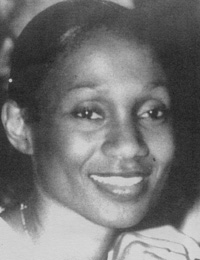 Creations and Visions in Contemporary Haitian Art
MICHELE ALFRED
THURSDAY, APRIL 8, 2004
In the midst of the current political turmoil in Haiti, one must remember that this year marks the 200th anniversary of a celebrated moment in the nation's past: the first successful slave revolt in history, independence from colonial rule, and the formation of the first black Republic in the world. Despite a difficult political history since 1804, Haiti has distinguished itself culturally with its unique and rich contributions to art, music, and literature. Visual artists of the 1940s and 1950s, such as Hector Hyppolite, were ambassadors of Haitian expression that called the attention of international art circles with their energetic colors and unique forms.

Today's contemporary artists embrace the past while simultaneously challenging the stereotype of the so-called "primitive" Haitian art that gained critical praise and international acclaim. Michele Alfred, Director of Inter-peintures, a prominent art association in Petion-Ville, Haiti, will be discussing this fascinating modern expansion of Haitian painting and sculpture in her lecture. With slides and additional visual aids, Ms. Alfred will illuminate the Athenaeum with the vibrancy and richness of Haitian art that reflects this island nation's diverse culture.

As director of Inter-peintures, Ms. Alfred organizes and curates Haitian art exhibitions by collaborating with both public and private entities. Since founding the organization in 1990, her vision of creating a permanent space for the dissemination of Haitian art has been developing into a reality through numerous exhibitions in Haiti, Los Angeles, the Dominican Republic, New York, and France. Please join us for a memorable evening with Michele Alfred as she draws upon her extensive knowledge and experience with the creation, promotion and exhibition of Haitian art around the world.