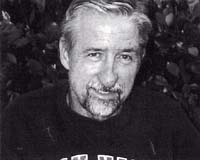 Reforming California's Prison System
TOM HAYDEN
TUESDAY, SEPTEMBER 28, 2004
Tom Hayden has been a leader in promoting societal change and political reform since his undergraduate days at the University of Michigan in the 1960s. A leading activist against the Vietnam War, he was one of the authors of the 1962 Port Huron Statement, a manifesto for student and civil rights. Mr. Hayden was a leader in the environmental and anti-nuclear movements in the 1970s and was elected to the California Assembly in 1982 and to California State Senate in 1992. Dubbed the "Conscience of the Senate" by
Sacramento Bee
columnist Dan Walters, Tom Hayden was a formidable watchdog against special interest waste and abuse of power while he championed legislation on behalf of women, minorities, Holocaust survivors, and immigrants exploited by unfair labor practices. His animal-friendly 1998 Hayden Act remains so popular that Governor Arnold Schwarzenegger quickly retreated from a recent attempt to repeal the act's provision that animal shelters must keep stray animals alive for at least six days after being taken into custody.
Since retiring from the legislature in 1999, Hayden has turned his attention to urban violence and prison reform, topics attracting increased press scrutiny and official study— such as the prison reform task force headed by former Governor George Deukmejian. The latest of Hayden's nine books, Street Wars: Gangs and the Future of Violence (2004), is a stark analysis of the roots of these issues.
Tom Hayden's Athenaeum visit is co-sponsored by the Rose Institute of State and Local Government.