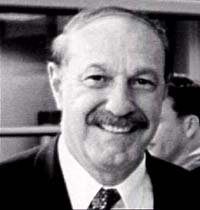 Self-Leadership in a Changing World: A Brazilian Perspective
ODIR PEREIRA
WEDNESDAY, OCTOBER 27, 2004
LUNCH, 11:45 a.m., LECTURE, 12:15 p.m.
Odir Pereira is president of the Leadership Institute of Brazil (Instituto de Lideranca do Brasil or ILB), and director of Human Technologies International, an international management-consulting firm. ILB is a non-profit organization aimed at fostering leadership development in the government, private, and social sectors.

A former director and international consultant for Booz Allen & Hamilton, Mr. Pereira managed a wide range of international consulting assignments in Brazil, the U.S., Europe and Asia. He specialized in the areas of strategic and project management, joint ventures, and organizational development. He has also worked as executive and CEO for prominent Brazilian companies in the areas of healthcare, publishing, engineering & construction, and banking.

Pereira is the author of many articles for premier business magazines and periodicals as well as a sought-after speaker at international conferences. He is a graduate of UCLA, where he obtained his B.S. and Master's degrees in Management Sciences and Engineering. He is also a former professional soccer player and was an all-conference player while playing for UCLA in the NCAA.

Odir Pereira has developed a model based on a solid commitment to personal leadership development. The Kravis Leadership Institute is pleased to sponsor his presentation and all are welcome to attend. Lunch begins at 11:45 a.m. Mr. Pereira will speak at 12:15 p.m.