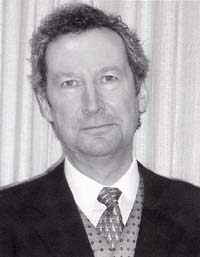 Mexico at the Crossroads: Moving Towards Reform or Into Gridlock?
PETER WARD
MONDAY, NOVEMBER 22, 2004
Just days before the September terrorist attack on the United States, Mexico had reached a new pinnacle in the history of the bi-lateral relations between the two countries. Mexico has not enjoyed that position since 2001. Peter Ward, who directs the Mexican Center at the University of Texas, Austin, a leading, international center for the study of Mexico, will explore why our southern neighbor's political gridlock and incapacity to engage in effective institutional reform are leading to a 2006 presidential election likely to be the defining moment in determining Mexico's future democratic consolidation, its development, and ultimately its capacity to pursue an effective bilateral agenda with the United States.

Ward received his Ph.D. from the University of Liverpool, and taught at University College London and the University of Cambridge before his appointment at the Lyndon B. Johnson School of Public Affairs and the Department of Sociology, where he holds the position at the CB Smith Sr. Centennial Chair in US-Mexico Relations. The author of numerous hooks, including Opposition Government in Mexico (2001) and Political Change in Baja California: Democracy in the Making? (1994), Ward is the editor of the foremost journal in Latin American studies, the Latin American Research Review. He and has wife Victoria, an equally renown Mexicanist, recently received the Ohtli Medal, Mexican Foreign Relations ministry award, for services in advancing understanding of Mexican culture and society.

This lecture by Peter Ward is cosponsored by the Keck Center for International and Strategic Studies and the Marian Miner Cook Athenaeum, and is the final lecture in the series Democracy in Latin America.