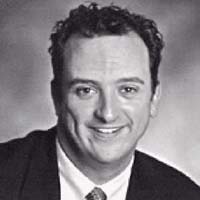 San Francisco Values + a CMC Education = San Francisco's Most Moderate Politician
SEAN ELSBERND '97
THURSDAY, FEBRUARY 3, 2005
How does a CMC graduate end up with Willie Brown on his speed dial? Is Instant Run-Off Voting the future of our democracy? Does a district elected legislature provide better representation than an at-large elected legislature? How much money does it take to run a successful local campaign? How many hands do you actually have to shake, and how many babies do you really need to kiss to win a local campaign? San Francisco Supervisor Sean Elsbernd '97 will attempt to answer these questions and more during his Athenaeum discussion.

Sean Elsbernd is a fourth-generation San Franciscan. While a student at Claremont McKenna College, Elsbernd participated in the Washington D.C. Semester program, interning for Congressman Tom Lantos (D-CA). Additionally, he worked at the Rose Institute of State and Local Government, serving as assistant student manager during his senior year.

Upon graduating from CMC, Elsbernd attended the University of California Hastings College of the Law in San Francisco, graduating in 2000, and was subsequently admitted into the California Bar in December 2000.

In January 2001, San Francisco Supervisor Tony Hall named Elsbernd as his Chief of Staff. In January 2004, San Francisco Mayor Gavin Newsom appointed Elsbernd as his Liaison to the Board of Supervisors. To fill the vacancy left upon Supervisor Hall's resignation, Mayor Newsom appointed Elsbernd to finish the remainder of Hall's term on the San Francisco Board of Supervisors on August 5, 2004. Elsbernd then earned his own four-year term in the November 2, 2004 election.