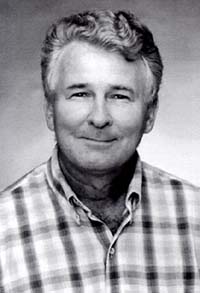 Confucianism and A-theistic Righteousness
ROGER AMES
TUESDAY, JANUARY 25, 2005
"Confucianism is at once a-theistic and profoundly religious," according to Roger Ames, professor of philosophy at the University of Hawaii and one of the world's leading experts in Chinese philosophy and religion. "It is religiousness without a God, a religion that affirms the cumulative human experience itself. Unlike the 'worship' model we associate with the Abrahamic religions that defers to the ultimate meaning of some temporally prior, independent, external agency, Confucian religious experience is itself a product of the flourishing community. Religion is not the root of the thriving community, not the foundation on which it is built, but rather is its product, its flower."

Ames specializes in comparative philosophy, the philosophy of culture, environmental philosophy, and classical Confucianism and Daoism. He is the author and/or translator of over fifteen books, including: The Democracy of the Dead (Open Court: 1998); The Analects of Confucius: A Philosophical Translation (Ballantine: 1998); and Thinking from the Han: Self Truth, and Transcendence in Chinese and Western Culture (SUNY: 1997). He is also editor of the respected journal, Philosophy East and West.

This lecture by Professor Ames is made possible by the generosity of CMC alumnus L. J. Kutten '74, and is the sixth in the annual series of Kutten Lectures on Philosophy and Religion.