Athenaeum Location
Print Newsletter
February 7, 2005
Vol. 20, No. 07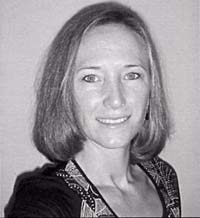 It 's All a Matter of Perspective- from Education, to Economics, to Human Rights
HEATHER CALLENDER POTTERS '87
MONDAY, FEBRUARY 7, 2005
Heather Callender Potters has been at the forefront of investment in the emerging markets of Eastern Europe for the last 15 years. She is a founder and director of Baring Communications Equity (Emerging Europe) LTD, a $75 million media and communications private equity fund headquartered in Poland.

Potters moved to Poland in 1991 after receiving a Master in Business Administration from the Wharton School of the University of Pennsylvania. She worked for the Polish American Enterprise Fund, which eventually became Enterprise Investors (a private equity fund manager, managing $350 million), for six years before founding BCEE, LTD. She currently serves on the supervisory board for Computerland Poland, S.A., historically the best performing stock on the Warsaw Stock Exchange.

Heather Potters graduated from Claremont McKenna College in 1987 with a degree in International Management. She has maintained her ties to CMC and currently is an Advisory Board member for the Center of the Study of the Holocaust, Genocide and Human Rights. Last spring she served as an escort in Warsaw, Poland, for the Center's academic travel group. She has also remained heavily involved in CMC's Alumni organization, helping to organize Euromeet 2003 in Warsaw for CMC alumni currently residing in Europe. Before moving to Poland, Potters had a brief foray into politics working for U.S. Senator William Armstrong from Colorado.

Potters currently resides in Warsaw with her husband and two children. In her spare time she enjoys flying and is a licensed pilot.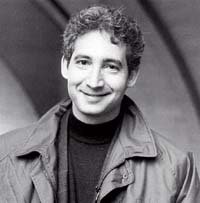 String Theory: Reaching for Einstein's Dream
BRIAN GREENE
TUESDAY, FEBRUARY 8, 2005
A century ago, a young clerk working in a Berlin patent office was thinking about three major problems of physics. One of those problems was reconciling the Newtonian common sense view that time in one place is exactly the same for time in any other with James Clerk Maxwell's theory of light. So, when not evaluating patents for better pop-guns, the clerk reasoned that light must be constant, no matter how fast you are moving. As a consequence, time actually becomes slower with greater speed and lengths and masses contract. The clerk was Albert Einstein, and his 1905 paper revealed a stunning new theory of space and time that became known as "special relativity" and the most celebrated equation in science, E=MC(2).

If "special relativity" and Einstein's later application of it to gravity called "general relativity" ruled the world of the very large, quantum mechanics, a highly probabilistic theory more radically dependent on the observer than relativity, seemed to reign in the realm of the small, of the atomic and subatomic. In fact, one of Einstein's other two 1905 papers included a study of the photoelectric effect, and that gave rise to quantum mechanics.

It was the dream of Einstein's mature years and the dream of many theoretical physicists since to reconcile the conflict of relativity and quantum mechanics and to produce a Theory of Everything. Brian Greene, a mathematician and physicist, has been a pioneer and expositor of string theory, one the most recent prominent attempts to unify the laws of physics. In explaining cosmology and the big hang, Greene has presented an encompassing vision of an eleven-dimensional "multiverse" that challenges Einstein's relativistic conception of spacetime.

In addition to his numerous scientific contributions to String Theory, Greene is the author of two lucid books on contemporary physics and cosmology: The Elegant Universe: Superstrings, Hidden Dimensions, and the Quest for the Ulitimate Theory (2000) and The Fabric of the Cosmos: Space, Time, and the Texture of Reality (2004). Greene was graduated from Harvard University, and received his Ph.D. in physics from Oxford University where he was a Rhodes Scholar. He is a professor of mathematics and physics at Columbia University. Greene comes to CMC in conjunction with Professor Robert Faggen's seminar on "Science and Faith in Modern Literature" and is funded, in part, by the Gould Center for Humanistic Studies.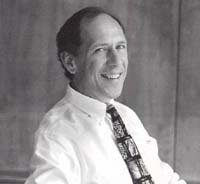 What Your Parents Didn't Know about Investing— and You Should!
KENNETH FRENCH
WEDNESDAY, FEBRUARY 9, 2005
Kenneth R. French, the Carl E. and Catherine M. Heidt Professor of Finance at the Tuck School of Business at Dartmouth College, is one of the preeminent authorities on the behavior of security prices, investment strategies and the management of financial risk. While he established this reputation in the field of academia, French has taken his investment skills to the private sector as the Director of Investment Strategy at Dimensional Fund Advisors, Inc. Along with his co-author Eugene Fama, French developed the value and tax-managed strategies for the hedge fund, which has $65 billion under management.

French has published a number of ground-breaking papers in renowned journals, such as the Journal of Business, the Journal of Finance and the Journal of Financial Economics. For his paper with Fama, entitled "Disappearing Dividends: Changing Firm Characteristics or Lower Propensity to Pay? (2004)," he was awarded the Jensen Prize for the second best paper in Corporate Finance and Organizations published in the Journal of Financial Economics.

In addition to his position at the Tuck School of Business, French previously has taught at MIT, Yale University and the University of Chicago. He is a research associate at the National Bureau of Economic Research and an advisory editor of the Journal of Financial Economics. French also has served as the past director of the American Finance Association and of the Center for Research in Security Prices.

Dr. French's Athenaeum presentation is sponsored by the Financial Economics Institute and is the second lecture in the Financial Economics speaker series.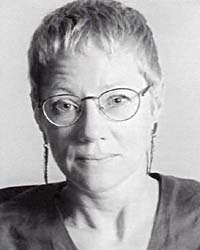 Poetry Reading
LINDA GREGERSON
THURSDAY, FEBRUARY 10, 2005
The river is largely implicit here, but part
of what
becomes it runs from east to west beside

our acre of buckthorn and elm...

Thus begins the title poem of Waterbome (2002), Linda Gregerson's third book of poems, which received the Kingsley Tufts Poetry Award in 2003. The poems in this volume build on sources of inspiration ranging from Michigan's Huron River to Shakespeare's history plays, in a language the poet Edward Hirsch describes as "at once rich and luminous, lyrical and discursive, reckless and well crafted, ancient and new." Gregerson's earlier books of poems are The Woman Who Died in Her Sleep (1996) and Fire in the Conservatory (1982).

She has received awards from the American Academy of Arts and Letters, the Poetry Society of America, and the Modern Poetry Association, and fellowships from the Guggenheim Foundation, the Institute for Advanced Study, the National Humanities Center, and the National Endowment for the Arts. Gregerson is also the author of two volumes of criticism: The Reformation of the Subject: Spenser, Milton, and the English Protestant Epic (1995), and Negative Capability: Contemporary American Poetry (2001).

Gregerson teaches Renaissance literature and creative writing at the University of Michigan, where she is Frederick G. L. Huetwell Professor and Professor of English.
Year of the Rooster, Chinese Kwun Opera Society: 'Mischief at Class' from The Peony Pavilion
LUNAR NEW YEAR CELEBRATION
YUN-JIEH JIA, maid Tsun Shiang
C.C.WONG, tutor Chen Zhuei-Liang
LI-YUN WANG, Lady Du Li-Niang
HENRY CHANG, dizi
YU-HUA LI, erhu
LANG C. CHU, sansian
ZHU-FAN WU, drum
LEONARD TONG, small gong
FU-YUN SUN, make-up artist
MONDAY, FEBRUARY 14, 2005
Celebrating the Lunar New Year has become a valued tradition at the Athenaeum. You won't want to miss this delicious meal followed by the rare and wonderful opportunity to partake in a rich cultural experience. To celebrate the Chinese Lunar Year of the Rooster at the Athenaeum, the Chinese Kwun Opera Society will present "Mischief at Class," an episode from the famous Chinese Kwun opera The Peony Pavilion. The Peony Pavilion, written by Tong Xian-Zhu of the Ming dynasty in 1598 and is considered one of the greatest operatic works in Chinese literature. This drama tells the story of Lady Du Li-Niang and Liu Mong-Mei and the power of their love that surpassesd life and death. Kwun opera is considered the "Progenitor" of the Chinese opera tradition. The modern day Beijing Opera and other regional operas are all derived from Kwun Opera. It was fully developed during the 16th century and is characterized by the gentle nature of its prosody and melodies, the use of Dizi (bamboo flute) as its lead instrument, and the stylized movement in performance. In May 2001 the United Nation's Science, Education & Cultural Organization recognized the enduring value of Kwun as a "Masterpiece of the Oral and Intangible Heritage of Humanity."

The Chinese Lunar New Year is the longest chronological record in history, dating from 2600 B.C., when the Emperor Huang Ti introduced the first cycle of the zodiac. Like the Western calendar, The Chinese Lunar Calendar is a yearly one, as the start of the lunar year is based on the cycles of the moon. Therefore, because of this cyclical dating, the beginning of the year can fall anywhere between late January and the middle of February. This year it falls on February 9th. A complete cycle takes 60 years and is made up of five cycles of 12 years each.

The Chinese Lunar Calendar names each of the twelve years after an animal. Legend has it that the Lord Buddha summoned all the animals to come to him before he departed from earth. Only twelve came to bid him farewell and as a reward he named a year after each one in the order they arrived. The Chinese believe the animal ruling the year in which a person is born has a profound influence on personality, saying, "This is the animal that hides in your heart." 2005 is the year of the rooster.

The Chinese Kwun Opera Society is a non-profit organization formed in 1990. Its mission is to promote and preserve the Kwun Opera performing art, and further the understanding and appreciation of this art to the culturally diversified communities in Southern California.

The dinner is open to CMC persons only. The performance is open to all.
China and Hong Kong— One Country, Two Systems
ANSON CHAN
TUESDAY, FEBRUARY 15, 2005
How has Hong Kong fared since it returned to Chinese sovereignty as a Special Administrative Region of China in 1997? Has China honored its promises to allow Hong Kong a high degree of autonomy and its people to maintain their way of life? How will Hong Kong balance competing demands for democracy and improved welfare while confronting economic competition from new financial centers and Beijing's concerns for political stability? These are among the issues that Anson Chan will explore.

From 1993 to early 2001, Anson Chan served as the Chief Secretary for Administration of Hong Kong in its waning years as a British colony and the first four years as a Special Administrative Region of China. She became the first woman and the first Chinese to hold the post after 150 years of British predecessors. In her capacity as head of the 190,000-strong civil service, principal advisor to Hong Kong's Chief Executive, and the most senior government official after Hong Kong's Chief Executive, Anson Chan made a significant contribution to stability and continuity in the early years after the handover. Mrs. Chan thus possessed a detailed knowledge of the inner workings of Hong Kong's society and government and an insiders understanding China's interests in Hong Kong as well as the prerequisites for Hong Kong's success in the future.

From 1987 to 1993, she was the Secretary for Economic Services, a key cabinet-level post, in which she oversaw the development of Hong Kong's physical infrastructure, including major port expansion, the construction of a new international airport and its associated road, rail, bridge, housing and commercial components; the liberalization of the telecommunications market, as well as having policy oversight of tourism, energy supply and public utilities.

Mrs. Chan was born in Shanghai in 1940 and moved with her family to Hong Kong in 1948. She graduated from the University of Hong Kong with a Bachelor of Arts (Honours) in English and English Literature. She holds Honorary Degrees from Hong Kong University, Liverpool University, Tufts University in Massachusetts, the Open University of Hong Kong, Chinese University of Hong Kong, University of Sheffield, an Honorary Professorship at Jiao Tong University, Shanghai and an Honorary Fellowship at the School of Oriental and African Studies of the University of London.

Mrs. Chan was appointed a Commander of the Most Excellent Order of the British Empire in 1992. In July 1999 she was awarded the Grand Bauhinia Medal, the HKSAR's highest honour in recognition of her life-long and dedicated service for the well-being of Hong Kong, and her outstanding contribution to Hong Kong's smooth transition. In September 2002, she was appointed an unofficial Justice of the Peace. She was appointed by Her Majesty Queen Elizabeth II to be an honorary Dame Grand Cross of the Most Distinguished Order of St. Michael and St. George in November, 2002 in recognition of her service in the Hong Kong Government before the handover of Hong Kong to China in 1997.

The Keck Center for International and Strategic Studies is pleased to host The Honorable Mrs. Anson Chan's visit to CMC as a Freeman Foundation Visiting Professor.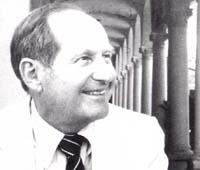 The Southern California Indians: Brutalizing or Preserving?
ANDREW ROLLE
WEDNESDAY, FEBRUARY 16, 2005
Formerly scorned, the Southern California natives have experienced great lifestyle changes. From primitive dwellings in brush-covered "Wikieups" toward today's gambling casinos, theirs has been a giant leap into the present. In his Athenaeum lecture, Dr. Rolle will interpret the meaning of such great changes.

Rolle, a distinguished scholar of California history, is uniquely qualified to address this topic. A professor emeritus of American history at Occidental College and presently a Research Scholar at the Huntington Library, Dr. Rolle has published some twenty books, among them California: A History (1963), now in its sixth edition. Rolle received his doctorate from the University of California at Los Angeles. He has been decorated as Cavaliere: Ordine Merito by the Italian government, and has won the Commonwealth Award for non-fiction.

Professor Rolle's lecture is first in the series Native Americans in the 21st Century sponsored by the Rose Institute for State and Local Government at CMC.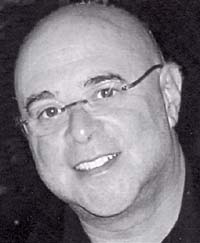 Beyond the Conflict: A Realistic View of Israeli Society
LARRY WEINBERG
THURSDAY, FEBRUARY 17, 2005
LUNCH 11:45 a.m. LECTURE 12:15 p.m.
Sometimes there seem to be two Israels: the Israel Americans usually see in the media, an Israel defined by headlines and images of death and destruction, terror and despair. Then there is the other Israel, the one that ISRAEL21c focuses on— the 21ST century Israel that is a world leader in high tech development, a center for advanced medical research, a force for decency and democracy and a place where millions of people live vital and satisfying lives.

Larry Weinberg is executive vice president, ISRAEL21c, a not-for-profit corporation based in the Silicon Valley, and a member of its Board of Directors. In this position Weinberg is responsible for managing the operations and strategic direction of ISRAEL21c. He served on the staffs of three New York City mayors and was one of the architects of Senator John Glenn's 1984 presidential campaign. Weinberg has also played key roles in a number of major public events and celebrations including: the United States Statue of Liberty Centennial, Hands Across America, the Ellis Island Medals of Honor, and the 500th Anniversary of Columbus' Voyage of Discovery. He holds a Bachelor of Arts from New York University and a Master of Public Administration from the Maxwell School of Public Affairs at Syracuse University.

ISRAEL21c's staff of four in Israel finds stories that are so compelling and relevant that they have been placed in The New York Times, The Wall Street Journal, USA Today, Time, CNN and hundreds of other major mainstream media outlets in a time when the media covers mostly conflict. ISRAEL21c's award-winning website, www.israel2lc.org, has more than 700 stories, each spotlighting what is special about Israel.
Readings and Reflections
LUIS RODRIGUEZ
THURSDAY, FEBRUARY 17, 2005
Luis Rodriguez is convinced that a writer can change the world. Indeed it is through education and the power of words that Rodriguez saw his own way out of the barrio of East L.A. and successfully broke free from the years of violence and desperation he spent as an active gang member. Achieving success as an award-winning Chicano poet, he was sure the streets would haunt him no more— until his young son joined a gang himself. Rodriguez fought for his child by telling his own story in the bestseller Always Running: La Vida Loca, Gang Days in L.A. (1993), a vivid memoir that explores the motivation of gang life and cautions against the death and destruction that inevitably claim its participants. An international best seller, the memoir also garnered a Carl Sandburg Literary Award, a Chicago Sun-Times Book Award, and was designated a New York Times "Notable Book".

Despite this, the American Library Association in 1999 called Always Running one of the ten most censored books in the United States. Efforts to remove his books from public school libraries and reading lists have occurred in Illinois, Michigan, Texas, and more recently in California, where the battles were quite heated.

An accomplished poet, Luis Rodriguez is the author of three collections of poetry: Poems Across the Pavement (1989), The Concrete River (1991), and Trochemoche (1998). Rodriguez's poetry has won a Poetry Center Book Award, a PEN Josephine Miles Literary Award, and ForeWard Magazine's Silver Book Award, among others. His two children's books have won a Patterson Young Adult Book Award, two Skipping Stones Honor Awards, and a Parent's Choice Book Award, among others.

In May 2001, Rodriguez became one of fifty individuals from around the world to be recognized as an Unsung Hero of Compassion, an honor bestowed on him by His Holiness the Dalai Lama. Forthcoming in the spring of 2005 is Luis Rodriguez's first novel, Music of the Mill (Rayo Books/HarperCollins).

This evening with Luis Rodriguez is jointly sponsored by the Athenaeum and the Dean of Students at CMC with support from a grant by the Irvine Foundation.