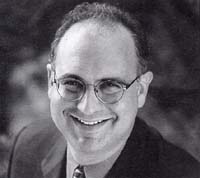 The Business of the Media
JEFFREY KLEIN '75 P'08
MONDAY, FEBRUARY 21, 2005
Is corporate ownership of newspapers, TV, radio stations, and cable outlets a good thing? Jeff Klein spent 15 years in senior management positions with the Los Angeles Times and Times Mirror, a $3 billion media company. Currently, he is the CEO of 101communications, a multimedia B2B publisher serving the information technology market. 101communications has been a player in the consolidation movement in the media industry, particularly focusing on trade magazines. Their business plan is to purchase a number of independent magazines in the same trade and then sell them as a package after establishing a market with advertisers to buy space in the entire group. This facilitates ad sales and gives small trade magazines the resources of a larger company. This consolidation has been criticized, though, for homogenizing the media.

In his Athenaeum talk, Klein will address concerns about media consolidation: Does it cause "sameness" in the news and information we receive? Is it better than the family dynasties that once owned the media? Has corporate ownership changed the way copyright law is being used here in the U.S. so that it discourages competition? What has been the impact of the internet? What is the future of publishing?

Jeff Klein graduated from CMC summa cum laude and received a law degree from Stanford and master of journalism from Columbia. He is also the father of Kevyn Klein, CMC class of '08.