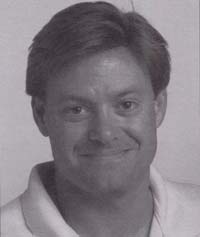 The Political Economy of Terrorism
S. BROCK BLOMBERG
THURSDAY, SEPTEMBER 22, 2005
Why does there seem to be so much terrorism since 9-11? Are terrorists targeting the West because of economics, religion, or politics? What is the role of public policy in deterring terrorism? What might we expect in the future from terrorists? These questions and more will be addressed in Professor S. Brock Blomberg's Athenaeum talk. He will discuss the economic effects and underpinnings of terrorism - how terrorist acts affect economies, how society can protect itself from such attacks, and how economics may or may not motivate terrorist groups. These issues will be discussed from a historical perspective with careful attention to how they should be viewed in light of events since Sept. 11, 2001 and July 7, 2005.

Brock Blomberg has been an associate professor at CMC since July 2003 with appointments in the economics department and the politics, philosophy and economics program. He has written extensively on the economics of terrorism in journals, books, and newspapers. He has held appointments on the President's Council of Economic Advisors, the Federal Reserve Bank of New York and the Federal Reserve Board of Governors, the International Monetary Fund, the World Bank, Harvard University, Wellesley College, and the University of Southern California.

Professor Blomberg's presentation is part of the Faculty Ideas in Progress series sponsored by the Athenaeum through the academic year.