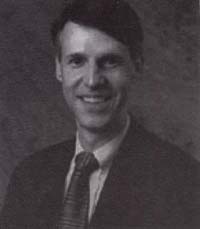 Should Bloggers Be Regulated?
DAVID MASON '79
WEDNESDAY, SEPTEMBER 14, 2005
LUNCH 11:45 a.m., LECTURE 12:15 p.m.
Should the Internet continue to be exempt from the rules governing political activity? Can the government effectively regulate Internet politicking, even if it tries? Should bloggers be regulated?

Commissioner David Mason will tell the unusual story of a regulatory agency - the Federal Election Commission - that decided NOT to regulate, and describe the challenge he and his agency face now that a Federal Court has ordered it to write rules regulating political activity on the Internet. Political activity on the Internet has been a remarkable success. Activists of all stripes see the Internet as a revolutionary citizen tool, but others see Internet activism as a threat.

David Mason was nominated to the Federal Election Commission by President William Clinton in 1998, and currently serves as a member of the Commission's Litigation Committee. Prior to his appointment to the Commission, he served as Deputy Assistant Secretary of Defense, guiding base closing legislation to a successful conclusion.

Commissioner Mason is active in political and community affairs and the home education movement in northern Virginia where he resides with his wife and their ten children.