Athenaeum Location
Print Newsletter
September 26, 2005
Vol. 21, No. 02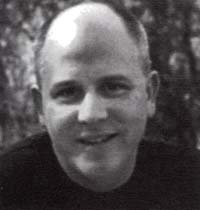 Nonviolent Sexuality: A Dialogue on Sex, Conflict, Alcohol, and Intimacy
BOB HALL
MONDAY, SEPTEMBER 26, 2005
Bob Hall is one of America's premier experts on conflict resolution. As the founder of Learning To Live With Conflict, Inc. he has lectured on over 600 college and university campuses in the United States and Canada. Additionally, his work has earned him three nominations from the National Association for Campus Activities for the Lecture Program of the Year. By engaging college students in such uncomfortable and difficult subjects as sex, violence, and intimacy through the practice of conflict resolution, Hall seeks to emphasize dialogue and understanding rather than anger and resentment.

Bob Hall graduated from the Rochester Institute of Technology before moving on to Antioch University, where he received a Masters Degree in Conflict Resolution. He holds a black belt in the Japanese martial art of judo and before focusing on lecturing at colleges spent years as an instructor in self-defense education at RIT, helping students not only learn the art of self-defense but also develop the skills necessary to recognize and diffuse potentially violent situations. Hall has also worked extensively in the New York State Judicial System as an expert on conflict resolution, and received great distinction as the first man to serve on the Board of Directors for the New York State Coalition against Sexual Assault in 1997.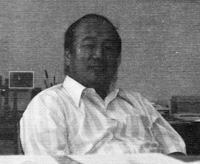 Trust in U.S.-North Korea Relations
DAE-SOOK SUH
Tuesday, September 27, 2005
LUNCH 11:45 a.m., LECTURE. 12:15 p.m.
Trust is perhaps, one of the most inappropriate words to describe U.S.-North Korea relations. The idea of trust presupposes a democratic political system, and democracy encourages active participation of the people in civil societies. The North Korean political system is one of the most tyrannous and undemocratic systems where operation of the civil societies is non-existent. In contrast, the U.S. is a high-trust society, but the idea of trust has never entered into the minds of negotiators in the U.S.-North Korea relations. U.S. relations with North Korea have been firmly rooted in American national interest. The mutual distrust rather than the trust characterizes the relationship.

Sources of U.S. distrust of North Korea are clear, and they are widely known. North Korea was the "shock troop" of the Communist camp during the cold-war years. It manufactures weapons of mass destruction while children are starving to death. North Korean violations of basic human rights have reached the level that the international community can no longer tolerate the abuse. What are the reasons for North Korean distrust of the U.S.? It is important to examine North Korean mistrust of the U.S. in order to establish trust and normalize U.S.-North Korea relations.

Dae-Sook Suh is Korea Foundation Professor of Policy Studies at the University of Hawaii at Manoa. He received his graduate training in Political Science at Columbia University, receiving Ph.D. in 1964. He taught at the University of Houston and the University of Texas before moving to the University of Hawaii to establish and develop the programs for the Center for Korean Studies. He served as its first Director from 1972 to 1995. His publications include The Korean Communist Movement, 1918-1948 (1967), Kim II Sung: The North Korean Leader (1995), and North Korea After Kim Il Sung (1998). He also taught at Seoul National University and Yonsei University in Korea. He was a Visiting Professor at Keio University in Japan, Visiting Scholar at the Woodrow Wilson International Center for Scholars in Washington, D.C., and at the Keck Center for International and Strategic Studies at Claremont McKenna College. He is currently lecturing at UCLA.

Dae-Sook Suh's lecture is sponsored by the Keck Center for International and Strategic Studies.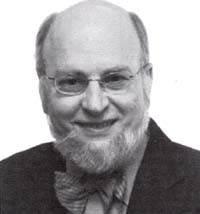 Stock Indices: How the Average Came to be the Best
DAVID BLITZER P'08
TUESDAY, SEPTEMBER 27, 2005
David Blitzcr is a managing director and the chairman of the S&P 500 Index Committee. He is a member of Standard & Poor's Investment Policy Committee and the Standard & Poor's Economic Forecast Council. He writes Trends and Projections, a monthly review of the U.S. economy and is also a regular contributor to MarketScope and other Standard & Poor's services.

Before joining Standard & Poor's, Dr. Blitzer was Corporate Economist at The McGraw-Hill Companies, S&P's parent corporation.

David Blitzer is the author of Outpacing the Pros: Using Indices to Beat Wall Street's Savviest Money Managers, (McGraw-Hill, 2001) and What's the Economy Trying to Tell You? Everyone 's Guide to Understanding and Profiting from the Economy, (McGraw-Hill, 1997). In the year 2000, Blitzer was named to SmartMoney magazine's distinguished list of "the 30 most influential people in the world of investing," which ranked him seventh, and in the year 1998, Blitzer was named the nation's top economist, receiving the Blue Chip Economic Forecasting Award for most accurately predicting the country's leading economic indicators for four years in a row. Blitzer is often quoted in the national business press, including the New York Times, Wall Street Journal, USA Today, and various financial and industry publications. He is frequently heard on local and national television and radio.

A graduate of Cornell University with a B.S. in Engineering, Dr. Blitzer received his M.A. in economics from George Washington University and his Ph.D. in economics from Columbia University.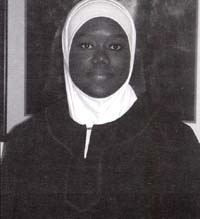 The Afro-Latin Diaspora: From Opacity to Transparency
JAMEELAII XOCHITL MEDINA `99
WEDNESDAY, SEPTEMBER 28, 2005
Jameelah Xochitl Medina first began her research into the Afro-Latin Diaspora in 1997 when she traveled to the Caribbean Coast of Panama with a CMC International Research Grant. Her recently published book, The Afro-Latin Diaspora: Awakening Ancestral Memory, Avoiding Cultural Amnesia (2004), discusses the concept of African resistance in the Americas and highlights the heroism and contributions of these forgotten people of Latin America. The book also discuses what it means to be an Afro-Latino born in the Diaspora.

Medina grew up in La Puente and Bloomington, CA and became Bloomington High School's youngest graduate at age fifteen. As a member of the National Spanish Honor Society (Sigma Delta Pi), she graduated (cum laude) from CMC in 1999 with a B.A. in Spanish. She studied abroad at the University of Barcelona and earned a Master of Education degree at Claremont Graduate University. By the age of 20, she was teaching Spanish at the high school level.

Now a resident of Rialto, CA, Medina is employed as a trainer and training coordinator for State Compensation Insurance Fund of California. Last year she was awarded the "State Fund's Achievement Award for Extraordinary Work and Achievement." She also owns the Medina Academy of Overachievers, a private tutoring program in select subjects for all ages.

Jameelah Medina's return to CMC is jointly sponsored by the Chicano/Latino Student Affairs Center and the Marian Miner Cook Athenaeum in celebration of Hispanic Heritage Month.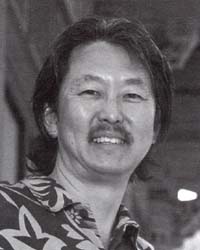 Living with Spirits, Writing as Activism
GARY PAK
THURSDAY, SEPTEMBER 29, 2005
Award-winning novelist, Gary Pak comments: "Being born and raised in Hawai'i, it is hard not to be affected by the breathing of the land and sea. I grew up in a household that nurtured me on Korean/Asian, Hawaiian and American values all at the same time." These values and themes are evident in his lyrical and moving novels and collections of short stories that explore the intersections of these various cultures in the islands. Critics have noted Pak's ear for the linguistic riches of the islands reflected in his many and varied characters. In his writings. Pak also conveys the histories of the many peoples who inhabit Hawai'i and in the process, paints portraits of local and everyday life.

Gary Pak is Director of the Creative Writing Program and associate professor of English at the University of Hawai'i at Manoa. He is the author and editor of five books, including Children of a Fireland (2004) and The Language of the Geckos and Other Stories (2005). Professor Pak was also the recipient of a fellowship as Fulbright Scholar to Korea. He is currently at work on a book of essays on contemporary Korean culture and a video oral history of second generation Korean Americans in Hawaii.

Gary Pak's talk at the Athenaeum and his visit to Claremont McKenna College is jointly sponsored by the Athenaeum and the Keck Center for International and Strategic Studies.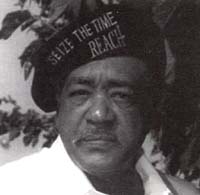 From the Sixties to the Future
BOBBY SEALE
MONDAY, OCTOBER 3, 2005
Bobby Seale was the chairman and co-founder of the Black Panther Party (BPP), an organization formed in 1966 dedicated to defending Blacks against police brutality and providing social services to the community.

Born in Dallas, Texas in 1936, Bobby Seale grew up in Oakland, California. He met Black Panther Party co-founder, Huey P. Newton while attending Oakland City College (Merritt College). Both were admirers of Malcolm X and his teachings. They were moved by his assassination in 1965 and adopted Malcolm's slogan, "Freedom by any means necessary," as they founded the BPP the following year.

The Black Panther Party developed into a militant Marxist revolutionary group that continued to gain popularity throughout the late 1960s. In 1968 membership increased from 400 members to 5,000 members and 45 chapters and branches. According to J. Edgar Hoover, the head of the Federal Bureau of Investigation (FBI), the BPP was the "No. 1 threat to the internal security of the nation."

In 1974, Seale left the BPP altogether after moderating his more militant views and endorsing a nonviolent strategy that focused on providing community services to African Americans. Bobby Seale's lecture entitled, "From the Sixties to the Future," will transport the audience back to a time when the activism of hundreds of thousands of protesters created cross-cultural coalitions, numerous community programs, and an unforgettable synergy of forces. Seale will share his thoughts on how we must reach for the future and understand how all civil-human rights issues today are interconnected, interdependent and interrelated with environmental problems, political issues, and global economics.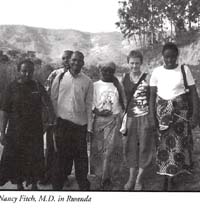 Rwanda: Post-genocide and the Fight against HIV/AIDS
NANCY FITCH
WEDNESDAY, OCTOBER 5, 2005
LUNCH 11:45 a.m., LECTURE 12:15 p.m.
What is the current situation in Rwanda these days, given the terrible combination of the genocide in 1994 and the current AIDS pandemic? The average age in Rwanda is under fifteen and nearly one quarter of the population is orphaned. AIDS infection was one of many tools of terror used during the genocide, where HIV-infected men were released from hospitals and ordered to rape as many Tutsi women as possible. Dr. Nancy Fitch will give an update.

Dr. Fitch is the HIV/AIDS Clinical Services Advisor for the U.S. Agency for International Development in Kigali, Rwanda. Rwanda is one of the fifteen focus countries of the President's Emergency Plan for AIDS relief and is receiving $50 million annually for five years to "turn the tide of the pandemic." She will speak about the current fight against HIV/AIDS in Rwanda and what it is like in the aftermath of the 1994 genocide.

Dr. Fitch has been doing international health work since 2001. Prior to her work in Rwanda she worked in Armenia as a Primary Health Care Advisor with the Armenia Social Transition Program. She has over twenty years' experience working in the U.S. in primary health care delivery, clinical medicine, and public health. From 1990 to 2001 she served as the Director of University Health Services for the University of Montana. Dr. Fitch has a doctorate of medicine from Duke University and a B.A. from Brown University.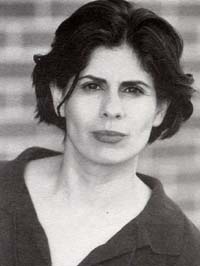 Fear and Learning at Hoover Elementary
LAURA SIMON`85
WEDNESDAY, OCTOBER 5, 2005
FILM SCREENING BEGINS AT 6:30 p.m.
In 1994, the State of California passed Proposition 187, a controversial ballot measure that eliminated health and educational benefits for undocumented aliens living in the state. At the time, Laura Simon'85 taught fourth grade at an elementary school in Pico Union — a district which has been described as "the Ellis Island of Los Angeles." Composed of students who spoke 32 different languages and were 90 percent from Mexico or Central America, Hoover Elementary would feel a strong impact from Prop 187. In Fear and Learning at Hoover Elementary (1997), Simon documents the deeply divided opinions of teachers, administrators, and students on the issues of bilingual studies, the right to education, and the legal and political status of illegal immigrants.

Originally broadcast on the PBS series "Point of View," Fear and Learning at Hoover Elementary won the "Freedom of Expression Award" at the 1997 Sundance Film Festival and the prestigious DuPont-Columbia University Award. The Rockefeller Foundation named the documentary as one of the "ten most important films on American race relations."

In addition to Fear and Learning at Hoover Elementary, Laura Simon has written and produced the 20th Century Fox film Chasing Papi (2003), and written the Vh 1 /MTV film Thirty Days Until I'm Famous (2004) — a response to her experiences in Hollywood as a Latino writer. She has been invited as an honored guest to the White House and to the Annual Hispanic Caucus Congressional Dinner.

Simon was born in Mexico to parents from Sinaloa and Sonora, and lived in Mexico until the age of six. When she was ten, her parents opened a popsicle sales business in El Mercado in East L.A., and Simon helped support her family by selling popsicles on the street corners of her neighborhood. She eventually learned to speak English fluently and went on to become Valedictorian at her high school. She then won a scholarship to Claremont McKenna College where she became the first member of her family to attend college. There she double majored in economics and philosophy. Her academic achievement continued, and she was class president and commencement speaker upon her graduation.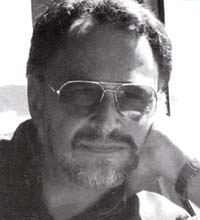 Japan's September 11: A Critical Election - What it Meant, What's it Going to Mean?
ELLIS KRAUSS
THURSDAY, OCTOBER 6, 2005
LUNCH 11:45 a.m. LECTURE 12:15 p.m.
On September 11, 2005 Japan held what the leader of the main opposition party called the most critical election since the Pacific War. Prime Minister Koizumi of the long-ruling Liberal Democratic Party (LDP) attempted to pass a bill to privatize Japan's postal and postal financial services, his long-time pet project. When he failed to do so because members of his own party resisted and defected, he immediately called an election of the lower House, and in an unprecedented move the party expelled all those representatives who had voted against his bill in the lower House. He then proceeded to nominate new candidates to try to unseat the rebel legislators. He was taking a huge gamble that would influence Japanese politics and policy for years to come, as well as determine his own ability to stay in power. Would Koizumi be able to punish the rebels in his own party and stay in power, or would the Democratic Party (DPJ), the main opposition party that had been gradually gaining strength the last few years, finally take power and bring about an alternation in power in Japanese politics?

Koizumi won his gamble - the LDP gained far more seats than it went into the election with. What led Japan to this critical election? What short and long-term trends culminated in this unparalleled series of events and allowed Koizumi to take this gamble and win it so decisively? What does this mean for the future of Japanese politics, society and Japan's relations with the U.S.? Ellis S. Krauss, a political scientist specializing on Japanese politics who has been conducting research on the LDP and was in Japan observing the election, will attempt to answer these questions.

Ellis S. Krauss is Professor at the Graduate School of International Relations and Pacific Studies, University of California, San Diego. He is the author of many books and articles on Japanese politics and U.S.-Japan relations, his most recent book being Beyond Bilateralism: U.S.-Japan Relations in the New Asia Pacific (Stanford University Press, 2004), co-edited with T.J. Pempel. Krauss received his Ph.D. from Stanford University.

Krauss' lecture is sponsored by the Keck Center for International and Strategic Studies.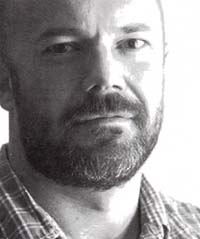 The Conservative Case for Gay Marriage
ANDREW SULLIVAN
THURSDAY, OCTOBER 6, 2005
Andrew Sullivan is one of the most provocative commentators and popular bloggers today. An essayist for TIME magazine and a columnist for the Sunday Times of London, he also is the editor of andrewsullivan.com, a daily destination for readers seeking informed commentary on subjects ranging from international affairs and domestic politics to culture, religion and faith.

The former editor-in-chief of The New Republic magazine, Sullivan was the youngest editor in its history and was acknowledged for making the magazine more relevant to readers of his generation.

Sullivan wrote the critically-acclaimed landmark book, Virtually Normal: An Argument About Homosexuality (1995). He also is the author of Same Sex Marriage: Pro and Con, A Reader (1997) and Love Undetectable: Notes on Friendship, Sex and Survival (1999). A practicing Catholic, he has challenged the Church's position on gay life and has written extensively on the crisis in the Church.

A native of England, he came to the U.S. on a Harkness Fellowship, the British equivalent of the Rhodes Scholarship. He holds an M.A. in Public Administration and a Ph.D. in Political Science from Harvard's John F. Kennedy School of Government.

Andrew Sullivan's visit to CMC is jointly sponsored by the Marian Miner Cook Athenaeum and the Gould Center for Humanistic Studies.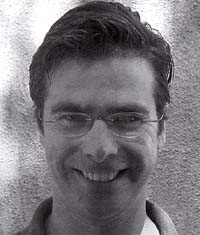 WordsWorth Society Lunch
BRUCE McKENNA
MONDAY, OCTOBER 10, 2005
LUNCH 12:00 p.m.
CMC's Founding Trustee Donald McKenna delighted in coming to the Athenaeum; and one of his favorite activities was attending the regular WordsWorth Society lunches. The Athenaeum is reviving the spirit of the WordsWorth Society by hosting a lunch to commemorate Donald McKenna's 98th birthday. Please join special guest Bruce McKenna, Donald's grandson, in exploring the joy of a rich vocabulary.

Bruce C. McKenna is a screenwriter living in Los Angeles who has written on subjects ranging from Saint Patrick to the rise of Adolf Hitler. He has been nominated for an Emmy and won the prestigious Writer's Guild Award for his work on Band of Brothers (2001), the acclaimed HBO miniseries produced by Steven Spielberg and Tom Hanks. He is presently creating a new WW II miniseries for HBO, along with Spielberg and Hanks on the Marine Corps and aviators in the Pacific.

The only requirement for the lunch is that you bring along an interesting word that you have researched: history, derivation, meaning, and usage.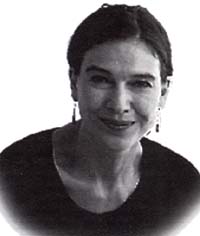 An Evening with the Author
LOUISE ERDRICH
MONDAY, OCTOBER 10, 2005
Louise Erdrich possesses one of the most original and unique literary voices in America today. By using her own Native American descent as a major inspiration for her work, Erdrich taps into themes and imagery unknown to most other contemporary authors. She is the author of many literary works ranging from novels to poetry to children's books, and won the prestigious National Book Critics Circle Award in 1984 for Love Medicine (1984), the first novel in a fictional tetralogy focusing on Native American and European-immigrant families over three decades in North Dakota.

Erdrich herself was raised in North Dakota as the daughter of an Ojibwa Indian woman and a German-American man, and she entered the first coeducational class of Dartmouth College in 1972 through the college's Native American Studies program. After graduating from Dartmouth with a degree in anthropology she studied creative writing at Johns Hopkins University, graduating with her Masters Degree in 1979. Only a few years later she won the Nelson Algren fiction competition, and her first book of poetry, entitled Jacklight, was published in 1984. To this day Erdrich continues her exploration of individual identity and small community dynamics with a distinctive style that has remained as exciting and novel as when her work first appeared on the American literary scene.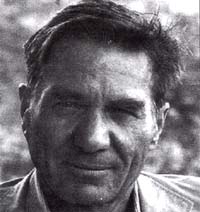 Reading and Commentary
GALWAY KINNELL
TUESDAY, OCTOBER 11, 2005
Galway Kinnell writes about the terror and wonder of human beings. Terror, because we know we must die; wonder, because we are so capable of love. His poems leave conventional notions of religious authority and personality behind. "If you could keep going deeper and deeper," Kinnell has said, "you'd finally not be a person ... you'd he a blade of grass or ultimately perhaps a stone. And if a stone could read poetry would speak for it."

His Selected Poems (1982) was awarded the Pulitzer Prize for Poetry and the National Book Award. Subsequent volumes — The Past (1985), When One Has Lived a Long Time Alone (1990), Imperfect Thirst (1996), and A New Selected Poems (2000) — have continued to win praise for their intense commitment to life in full consciousness of death.

Born in Providence, Rhode Island, Galway Kinnell attended Princeton University, where he roomed with the acclaimed poet, W.S. Merwin. Twice a Fulbright Scholar, he has taught in universities from France to Iran. In the 1960s, Kinnell helped register Southern black voters for the Congress of Racial Equality (CORE). This experience, along with his participation in Vietnam antiwar demonstrations and readings, deepened his "Whitmanian" vision of the United States.

Awarded fellowships from the MacArthur and Guggenheim Foundations and the Medal of Merit of the National Institute of Arts and Letters, Galway Kinnell is currently the Erich Maria Remarque Professor of Creative Writing at New York University and a Chancellor of the Academy of American Poets.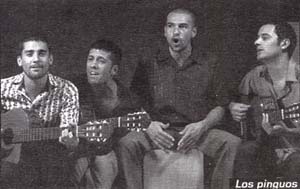 Los Pinguos: A Musical Celebration
ADRIAN BUONO, guitar
SANTIAGO LEE, guitar
JOSE AGOTE, guitar
JUAN MANZUR, guitar
JUAM MANUEL LEGUIZAMON, percussion
WEDNESDAY, OCTOBER 12, 2005
Described as a "hot Argentine folk groove band" and the "South American version of the Beatles," Los Pinguos came to the U.S. with every intention of making some noise. With Spanish guitars, a Cuban Tres and a Peruvian cajon (box-drum), musicians Adrian Buono, Jose Agote, Juan Manzur and Juan Manuel Leguizamon began playing together in Buenos Aires in 1999. Vivacious and infectious, their music garnered a devoted fan base in Argentina, inspiring the ensemble to pursue global attention.

Los Pinguos made its Los Angeles debut at local bars such as the Latin Lounge, the Knitting Factory and Key Club. But it was at Santa Monica's 3rd Street Promenade that the band realized its potential to reach a wide and diverse audience. There, a talent scout heard their music and urged them to audition for a new television show, "The Next Big Star," at which Los Pinguos claimed the Grand Prize.

Since then, Los Pinguos has recorded two new albums — Camino Bueno (2002) and Serenata (2003) — and played at the Wiltern Theatre and Music Center of Los Angeles. Most recently the group appeared at the 2005 Sundance Film Festival with female songstress Suzanne Vega. Los Pinguos' music has also appeared on the television shows "The Shield" and "The L Word," and is featured in the Antonio Banderas and Emma Thompson film Imagining Argentina (2004).

Join your friends at the Athenaeum for a musical celebration of Latino Heritage Month.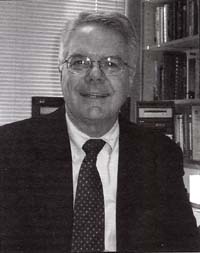 U.S.-China Relations in the Context of Growing PRC Power
DAVID LAMPTON
THURSDAY, OCTOBER 13, 2005
China is getting stronger. The United States is determined to maintain its preeminence. Can two such powers develop productive relations and address critical global issues? The aftermath of Chinese President Hu Jintao's visit to the United States, and President Bush's anticipated visit to the PRC in the near future, make this an important time to assess America's ties with China.

Among the issues littering the U.S.-China agenda are: How to deal with: proliferation threats in North Korea and Iran; stability in the global economic and trade system; how to provide regional security in Asia; how to deal with global energy and environmental issues; and, prospects for stability and progress in China itself.

Dr. Lampton, born in Glendale, California, author of Same Bed, Different Dreams: Managing U.S.-China Relations, 1989—2000 (2002) and editor of The Making of Chinese Foreign and Security Policy in the Era of Reform, 1978-2000 (2001), received his Ph.D., MA, and undergraduate degrees from Stanford University. Dean of Faculty and director of China Studies at the Johns Hopkins School of Advanced International Studies (SAIS) and director of China Studies at The Nixon Center in Washington, DC, Dr. Lampton received an honorary doctorate from the Institute of Far Eastern Studies of the Russian Academy of Sciences.

Author of many books and scholarly and popular articles dealing with contemporary China and U.S.-China relations, his most recent article, "Paradigm Lost: The Demise of Weak China, appeared in the Fall 2005 issue of The National Interest. He consults with various foundations, corporations, government agencies, and the Aspen Institute Congressional Program.

David Lampton's lecture is sponsored by the Keck Center for International and Strategic Studies.
Information Technology Advisory Board Lunch
THURSDAY, SEPTEMBER 29, 2005
LUNCH 11:45 a.m., PROGRAM 12:00 p.m.
Come have lunch on September 29th with members of CMC's new Information Technology Advisory Board, who are launching an inaugural program: the Silicon Valley Information Technology Advisory Board Networking Trip. The members will each comment on their role in the technology revolution and why they feel Information Technology at CMC is important, and the need to build bridges to technology industries that boast a wide variety of employment opportunities.

The purpose of the Silicon Valley networking trip is to provide CMC students with an opportunity to establish relationships with CMC alumni working in the Silicon Valley, while gaining exposure to various job opportunities in technology. The goal is for these relationships to evolve into summer internship and full-time job opportunities for CMC students in the Silicon Valley.

The trip is projected to occur annually during the last week of CMC's winter break. In 2006, students will arrive in the Silicon Valley on Monday, January 9th. On Tuesday, Wednesday, and Thursday, the students will visit a total of six companies, including Google and Dionex.

Participants will consist of 10 CMC students who have demonstrated an interest in either computing, technology, or have worked for the Information Technology Services Department. Students will be selected through an application process.

Students are only responsible for airfare costs to and from the Bay Area. The Information Technology Advisory Board will cover all lodging expenses and provide a stipend for food and transportation costs while the students are in the Silicon Valley.