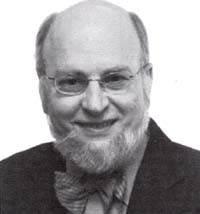 Stock Indices: How the Average Came to be the Best
DAVID BLITZER P'08
TUESDAY, SEPTEMBER 27, 2005
David Blitzcr is a managing director and the chairman of the S&P 500 Index Committee. He is a member of Standard & Poor's Investment Policy Committee and the Standard & Poor's Economic Forecast Council. He writes Trends and Projections, a monthly review of the U.S. economy and is also a regular contributor to MarketScope and other Standard & Poor's services.

Before joining Standard & Poor's, Dr. Blitzer was Corporate Economist at The McGraw-Hill Companies, S&P's parent corporation.

David Blitzer is the author of Outpacing the Pros: Using Indices to Beat Wall Street's Savviest Money Managers, (McGraw-Hill, 2001) and What's the Economy Trying to Tell You? Everyone 's Guide to Understanding and Profiting from the Economy, (McGraw-Hill, 1997). In the year 2000, Blitzer was named to SmartMoney magazine's distinguished list of "the 30 most influential people in the world of investing," which ranked him seventh, and in the year 1998, Blitzer was named the nation's top economist, receiving the Blue Chip Economic Forecasting Award for most accurately predicting the country's leading economic indicators for four years in a row. Blitzer is often quoted in the national business press, including the New York Times, Wall Street Journal, USA Today, and various financial and industry publications. He is frequently heard on local and national television and radio.

A graduate of Cornell University with a B.S. in Engineering, Dr. Blitzer received his M.A. in economics from George Washington University and his Ph.D. in economics from Columbia University.