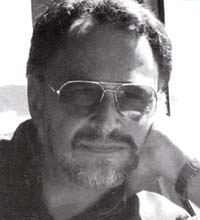 Japan's September 11: A Critical Election - What it Meant, What's it Going to Mean?
ELLIS KRAUSS
THURSDAY, OCTOBER 6, 2005
LUNCH 11:45 a.m. LECTURE 12:15 p.m.
On September 11, 2005 Japan held what the leader of the main opposition party called the most critical election since the Pacific War. Prime Minister Koizumi of the long-ruling Liberal Democratic Party (LDP) attempted to pass a bill to privatize Japan's postal and postal financial services, his long-time pet project. When he failed to do so because members of his own party resisted and defected, he immediately called an election of the lower House, and in an unprecedented move the party expelled all those representatives who had voted against his bill in the lower House. He then proceeded to nominate new candidates to try to unseat the rebel legislators. He was taking a huge gamble that would influence Japanese politics and policy for years to come, as well as determine his own ability to stay in power. Would Koizumi be able to punish the rebels in his own party and stay in power, or would the Democratic Party (DPJ), the main opposition party that had been gradually gaining strength the last few years, finally take power and bring about an alternation in power in Japanese politics?

Koizumi won his gamble - the LDP gained far more seats than it went into the election with. What led Japan to this critical election? What short and long-term trends culminated in this unparalleled series of events and allowed Koizumi to take this gamble and win it so decisively? What does this mean for the future of Japanese politics, society and Japan's relations with the U.S.? Ellis S. Krauss, a political scientist specializing on Japanese politics who has been conducting research on the LDP and was in Japan observing the election, will attempt to answer these questions.

Ellis S. Krauss is Professor at the Graduate School of International Relations and Pacific Studies, University of California, San Diego. He is the author of many books and articles on Japanese politics and U.S.-Japan relations, his most recent book being Beyond Bilateralism: U.S.-Japan Relations in the New Asia Pacific (Stanford University Press, 2004), co-edited with T.J. Pempel. Krauss received his Ph.D. from Stanford University.

Krauss' lecture is sponsored by the Keck Center for International and Strategic Studies.