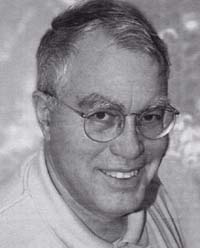 Rethinking Vietnam
DAVID ELLIOTT
THURSDAY, OCTOBER 20, 2005
LUNCH- 11:45 a.m., LECTURE- 12:15 p.m.
A generation after the end of the Vietnam War, most older Americans — and even those who did not live through the Vietnam era — still view Vietnam through the lens of that conflict.

The normalization of the relations between the United States and Vietnam prompted some rethinking of how Americans should view Vietnam. When President Clinton visited Vietnam in November 2000, Senator John Kerry said Clinton's visit "will take place against the backdrop of the past, but it will — and should — focus on the future — and the new relationship that Vietnam and the United States are building. In the American consciousness, Vietnam is finally not just a war, but a country."

Yet it is still difficult for most older Americans to avoid looking at Vietnam with the war in mind. This talk will attempt to examine how looking at Vietnam's contemporary realities on their own terms, stripping away the historical baggage of the war, might contribute to a better understanding of that country's current situation. If we did look at Vietnam as a country, not a war, how would it affect the questions we ask and the answers to those questions? Yet, finally, in America there is no getting around the fact that most people are interested in the subject because it is inextricably linked to our own past. Thus we will conclude with some observations on what we have learned about the Vietnam War in recent years that may affect our understanding of this turbulent episode in the latter half of the past century.

Dr. David Elliott is H. Russell Smith Professor of Government and International Relations at Pomona College. He has maintained a long personal and professional association with Vietnam, including his military service (1963-65), participation in the Rand Corporation research project (1965-67), doctoral research in Vietnam (1971-72), and several visits to that country after its unification. Upon completion of his doctoral degree at Cornell University, Professor Elliott taught at Cornell for a year and then moved to Pomona College in 1977. Among his many scholarly publications is a two-volume book on the Vietnamese revolution entitled The Vietnamese War: Revolution and Social Change in the Mekong Delta (published in 2002). His lecture is sponsored by the Keck Center for International and Strategic Studies.