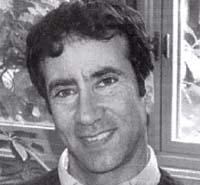 Japan's History Problem: The Legacies of World War II for Japan 's Role in Asia and the World
SHELDON GARON
THURSDAY, OCTOBER 20, 2005
BAUER FORUM, 7:00 p.m.
Sixty years have passed since the Japanese defeat in 1945, yet Japanese relations with Asia and its efforts to define a role in the world remain plagued by memories of World War II. While many Japanese maintain the pacifism of the early postwar years, a growing number of new nationalists would like Japan to become a "normal nation" — one that need not apologize for its wartime behavior nor be constitutionally constrained from using its military power. Sheldon Garon explains the historical circumstances under which early postwar Japan became a "special nation," as well as the recent changes behind the new nationalism and strained relations with its East Asian neighbors. He will also discuss the differences in how Germany and Japan have confronted war memory, in addition to the role of U.S.-Japanese relations in this process of forgetting.

Professor Garon's book, The State and Labor in Modern Japan (1987), won the American Historical Association's 1988 John K. Fairbank Award for the best book in East Asian history. His second book, Molding Japanese Minds: The State in Everyday Life (1997), analyzes the modern Japanese state's remarkable success at mobilizing its people to act in the interests of prosperity and stability. Garon's project, Fashioning Cultures of Thrift: Promoting Saving in Japan and the World (2001), is a comparative history of several nations' efforts to encourage saving among their citizens. Together with Patricia Maclachlan, he has edited the forthcoming volume, The Ambivalent Consumer (2006), which examines discontents with American-style consumer culture in Asia and Europe.

The lecture will he presented at 7:00 p.m. in Bauer Forum. For more information please contact the Keck Center for International and Strategic Studies, 621-8213 or 607-4225.