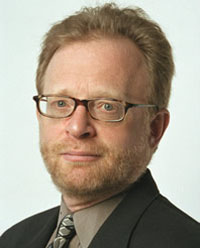 One Who Made a Revolution: William F. Buckley Jr. and the Rise of Modern Conservatism
SAM TANENHAUS
WEDNESDAY, NOVEMBER 9, 2005
From the publication of God and Man at Yale (1951) through the Goldwater campaign of 1964 and the Reagan presidency, William F. Buckley, Jr., has always been at the center of the conservative movement. And as the founder of the conservative political magazine National Review, long-time host of the television interview show Firing Line, and author of over 40 books, the prolific Buckley has ensured that American conservatism will long hear his stamp. Sam Tanenhaus will examine Buckley's formative influence on the modern conservative movement, a movement that is still loyal to Buckley's famous description of its goal, namely, to "Stand athwart history, yelling Stop!"

Sam Tanenhaus is the editor of The New York Times Book Review. He has worked as an editor at The New York Times, contributing editor to Vanity Fair, and as a freelance writer and reporter. He won the Los Angeles Times book prize and was a finalist for the National Book Award and the Pulitzer Prize for his 1997 book, Whittaker Chambers: A Biography. Hailed by Time magazine as "one of the year's ten best," the volume was lauded in The Wall Street Journal as "Magisterial...an epic tale, rich in pity and terror, with a great theme: the human cost of political morality...this is biography at its best."

Mr. Tanenhaus is also the author of Literature Unbound: A Guide for the Common Reader (1986). He is currently working on the authorized biography of William F. Buckley, Jr. His appearance at the Athenaeum is sponsored by the Henry Salvatori Center for the Study of Individual Freedom in the Modern World.