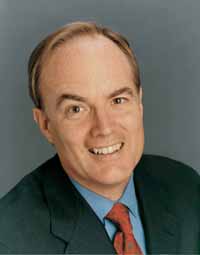 Why CEOs Fail
JAY CONGER
MONDAY, NOVEMBER 14, 2005
Dr. Jay Conger, the Kravis Research Professor of Leadership Studies at Claremont McKenna College, is a world expert on interpersonal and organizational communication, executive coaching, leadership development, and program design.

The author or coauthor of 10 books, including Growing Your Company's Leaders: How Great Organizations Use Succession Management to Sustain Competitive Advantage (2003) and Winning 'Em Over: A New Model for Managing in the Age of Persuasion (1998), Conger's scholarly articles have appeared in publications such as the Harvard Business Review and the Journal of Organizational Behavior. Business Week rated him one of the top five management gurus and the best business school professor to teach leadership to executives.

Before coming to Claremont, Conger taught at the London Business School and served as the top-ranked professor at the University of Southern California's core MBA program. Professor Conger also consults with a worldwide list of private corporations and nonprofit organizations and is Associate Editor of Leadership Quarterly. He received his Ph.D. in Business Administration from Harvard University.