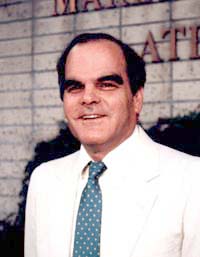 Mexico's Presidential Election, What do Voters Want and Who They Will Vote For?
RODERIC CAMP
WEDNESDAY, MARCH 29, 2006
LUNCH 11:45 a.m., LECTURE 12:15 p.m.
On July 2, 2006, Mexican voters will go to the polls to elect the first president since beginning an extraordinary democratic transformation under President Vicente Fox in 2000. The previous election was about change, the decisive variable which determined the defeat of the incumbent party. Professor Camp is a participant in a National Science Foundation project which is surveying a selected group of Mexican voters before and after the election, to determine the influence of presidential campaigns in the selection process, and to understand why voters choose individual candidates. At present, the leading candidate is from Democratic Revolutionary Party (PRD), the major part of the Mexico's center-left. What do surveys of voters reveal about his chances for winning, thus changing significantly the policy direction of presidential politics? Camp, the Philip M. McKenna Chair of the Pacific Rim at Claremont McKenna College, is the author of more than twenty books on Mexican politics, is frequently consulted by the national and international media, and serves on the Advisory Board of the Woodrow Wilson Center's Mexico Institute in Washington, D.C.