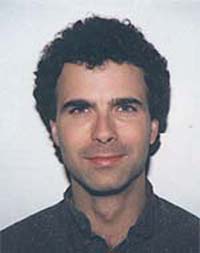 Democracy Derailed in Russia
M. STEVEN FISH
WEDNESDAY, MARCH 29, 2006
"A decade and a half after the collapse of the Soviet system, Russian democracy lies in tatters," writes Dr. M. Steven Fish, one of the leading experts on Russia in the United States today. After impressive strides in expanding political freedoms and democratic rights in the Gorbachev and early Yeltsin period, the current state of Russian political development is dismal at best. Under President Putin's reign, Russia has gone from being partially free to unfree, with human rights, the right of association and the freedom of the press under attack. Moreover, the strength of representative bodies and the efficacy of the political opposition are being undermined, as Putin effectively centralizes power and control. In Professor Fish's talk, he seeks to explain why Russia has failed thus far to advance to democracy as some of its post-Communist neighbors have successfully done.

Dr. Fish is Professor of Political Science at the University of California, Berkeley. In 2000-2001, he served as a Fulbright Fellow and Professor of Political Science at the European University in St. Petersburg, Russia. He is the author of Democracy Derailed in Russia: The Failure of Open Politics (Cambridge University Press, 2005), Democracy from Scratch: Opposition and Regime in the New Russian Revolution (Princeton University Press, 1995) and the coauthor of Postcommunism and the Theory of Democracy (Princeton University Press, 2001). He has also published dozens of articles in Communist and Post-Communist Studies, Comparative Political Studies, Current History, Diplomatic History, East European Constitutional Review, East European Politics and Societies, Europe-Asia Studies, The Journal of Communist Studies, Journal of Democracy, Peace and Change, Post-Soviet Affairs, Slavic Review, World Politics and numerous edited volumes.

The lecture by Professor Fish is sponsored by the Keck Center for International and Strategic Studies at CMC.