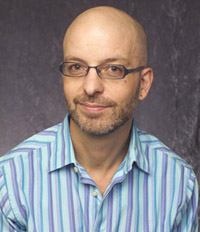 Accommodating the West: Beijing, the City and Its University
FABIO LANZA
THURSDAY, APRIL 20, 2006
LUNCH 12:00 p.m., LECTURE 12:30 p.m. Parents Dining Room
At Tiananmen in 1989, students stood on the frontline of social protest. This position reflected a long tradition of activism that marks the cardinal moments of twentieth-century Chinese history. Fabio Lanza's work explores the formative moments of this tradition, the shaping of its characteristics in the time and place when the modern student and the modern university emerged as politically charged categories: Beijing University during the May fourth protests of 1919. Beginning with the assumption that such categories cannot be presumed in advance of activism and struggle, Fabio Lanza shows how before 1919 neither the university nor the student existed as stable positions but were instead produced through the practices and conflicts of those politically tumultuous years.

Prof. Fabio Lanza graduated from the University of Venice, Italy in 1992. He studied at Beijing University and received his Ph.D. from Columbia University in 2004. After serving as a post-doctoral fellow in East Asian Studies at Columbia's Heyman Center for Humanities, since 2005 he is assistant professor at the Departments of History and East Asian Studies at the University of Arizona, Tucson.

The lunch begins at 12:00 p.m. in Parents Dining Room and the lecture will begin at 12:30 p.m.