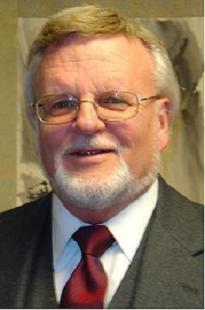 Whither Japan? The Future of U.S.-Japan Relations
G. CAMERON HURST III
MONDAY, APRIL 10, 2006
LUNCH 11:45 a.m.; LECTURE 12:15 p.m.
Although the Japanese Constitution clearly states that "land, sea, and air forces, as well as other war potential, will never be maintained," Japan this year has the world's fifth largest military budget, has war ships in the Indian Ocean, and has dispatched troops to Iraq. The anomaly of Japan's "Self Defense Forces" has led to a movement within the Liberal Democratic Party to rewrite the Constitution to make Japan a "normal" country.

The situation is the result of American policies conceived during the war in the Pacific against the Japanese and implemented during the Allied Occupation of Japan from 1945–1952. Despite the tremendous changes over the past half-century, the Constitution has never been revised. But U.S.-Japanese relations have changed considerably. Can the features of the so-called MacArthur Constitution and the U.S.-Japan Security Treaty, last revised in 1960, and designed for a very different era, persist into the future? Professor Hurst will examine the history and development of U.S.-Japan relations, especially focusing on the post-Cold War era.

G. Cameron Hurst III is professor of Japanese and Korean Studies, director of the Center for East Asian Studies, and chair of the department of East Asian Languages and Civilizations at the University of Pennsylvania. He previously was professor of history and East Asian Studies at the University of Kansas, whose faculty he joined in 1969. He served from 1976 to 1995 as Co-Director and then Director of that university's Center for East Asian Studies. He has been at Penn since 1995. After completing his B.A. at Stanford in 1963, Hurst received his M.A. from the University of Hawaii in 1966 and his Ph.D. from Columbia in 1972. He teaches primarily in pre-modern Japanese history, but in Korean studies as well.

Hurst's publications include: Insei: Abdicated Sovereigns in the Politics of Late Heian Japan, 1086-1185 (1960), Medieval Japan: Essays in Institutional History (1974), and The Armed Martial Arts of Japan: Swordsmanship and Archery (1998). Cameron Hurst's lecture is sponsored by The Keck Center for International and Strategic Studies.