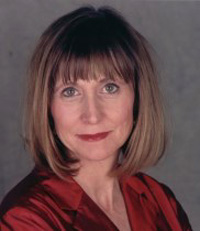 Where the Boys Are
CHRISTINA HOFF SOMMERS
THURSDAY, SEPTEMBER 14, 2006
"Routinely regarded as protosexists, potential harassers and perpetuators of gender inequity, boys live under a cloud of censure," writes Christina Hoff Sommers, resident scholar at the American Enterprise Institute in Washington D.C. and Athenaeum guest speaker. In her book,
The War Against Boys: How Misguided Feminism is Harming Our Young Men
(2001), Sommers argues that in response to feminist and educational reform movements of recent decades, our nation's educational system currently devotes more attention to the needs of girls. However, there is no girl crisis, says Sommers. Girls outperform boys academically in reading and writing ability and are more likely to attend college. Additionally, girls' self-esteem is no different from boys'. According to Sommers, boys' behaviors are considered boisterous and teachers routinely try to tame boys and make them behave more like girls. But Sommers advocates recognizing boys' and girls' distinctive strengths and gifts. In her talk, Sommers will discuss how boys are faring in a society that now systematically favors girls, and what can be done to turn things around.
Christina Hoff Sommers has been a professor of philosophy at Clark University and specializes in ethics and contemporary moral theory. She is the author of Who Stole Feminism? How Women Have Betrayed Women (1995) and the New York Times listed The War Against Boys in its list of "Notable Books of the Year." This lecture by Christina Hoff Sommers is part of the series Inequality Debates: Is America Becoming a Two-Tiered Society? and is cosponsored by the Salvatori Center and the Athenaeum, and is in conjunction with Professor Fred Lynch's government class on Inequality, Politics and Policy.