Athenaeum Location
Print Newsletter
September 25, 2006
Vol. 22, No. 02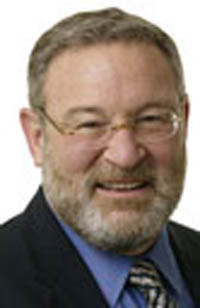 Life-Cycle Investing in Theory and Practice
ZVI BODIE
MONDAY, SEPTEMBER 25, 2006
Zvi Bodie, the first lecturer in the Financial Economics Institute speaker series, is an expert on pension finance and investment strategy. Dr. Bodie's textbooks can be found in classrooms across the country and his presentation will address strategies for achieving a secure financial future.

In his lecture, Bodie will suggest ways that innovations in the theory of finance combined with advances in financial contracting technology can be used to improve social welfare by designing and producing a new generation of user-friendly life-cycle investment products. One example is inflation-protected escalating annuities that provide retirees with a lifetime guaranteed benefit floor plus participation in gains from a broad equity index. Further improvements are possible by bundling such escalating annuities with other types of insurance.

Zvi Bodie is the Norman and Adele Barron Professor of Management at Boston University. He holds a Ph.D. from the Massachusetts Institute of Technology and has served on the finance faculty at the Harvard Business School and MIT's Sloan School of Management. Professor Bodie has published widely on pension finance and investment strategy in leading professional journals.

Bodie's books include Foundations of Pensionn Finance (2001), Pensions in the U.S.Economy (1987), Issues in Pension Economics (1987), and Financial Aspects of the U.S. Pension System (1983). His textbook Investments (2004) is the market leader and is used in the certification programs of the Financial Planning Association and the Society of Actuaries. His textbook Finance (2000) is coauthored by Nobel Prize winning economist, Robert C. Merton. Professor Bodie is a member of the Pension Research Council of the Wharton School, University of Pennsylvania. His latest book is Worry Free Investing: A Safe Approach to Achieving Your Lifetime Financial Goals (2003).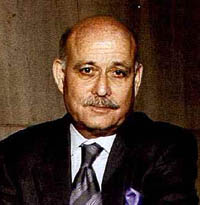 The European Dream: How Europe's Vision of the Future is Changing the Global Economy
JEREMY RIFKIN
SEPTEMBER 26, 2006
A talented and innovative economist, Jeremy Rifkin is founder and president of the Foundation on Economic Trends. He has devoted much of his life to a passionate study of the impact of scientific and technological changes on the economy, the workforce, society, and the environment – his diligence is reflected in the seventeen books he has published on these topics. Studied in hundreds of universities, corporations and government agencies around the world, these analyses have been translated into more than thirty languages.

In his newest international bestseller, The European Dream: How Europe's Vision of the Future is Quietly Eclipsing the American Dream (2004), Mr. Rifkin argues that while the great American Dream is fading, a powerful new European Dream is beginning to capture the attention and imagination of the world. The nascent European Dream, says Rifkin, is, in many respects, the mirror opposite of the American Dream, but far better suited to meet the challenges of a globalizing society in the 21st century. Rifkin draws on more than twenty years of personal experience working in Europe, where he has advised heads of state and political parties, consulted with Europe's leading companies, and helped spur grass-roots, environmental, and social justice campaigns.

Mr. Rifkin holds a degree in economics from the Wharton School of the University of Pennsylvania, and a degree in international affairs from the Fletcher School of Law and Diplomacy at Tufts University. Rifkin speaks frequently before government, business, labor and civic forums and has been influential in shaping public policy in the United States and around the world. He has testified before numerous congressional committees and has had consistent success in litigation to ensure responsible government policies on a variety of environmental, scientific, and technology related issues.

Jeremy Rifkin's lecture at the Athenaeum is the first in the Gould seminar series Labor and Leisure in Western Culture taught by Professor Nicholas Warner.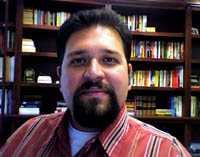 LATINO HERITAGE MONTH KEYNOTE SPEAKER
Disobedient Bodies: A Chicana/o Perspective on Immigration
TOMÁS SUMMERS SANDOVAL, JR.'94
WEDNESDAY SEPTEMBER 27, 2006
In the spring of 2006, well over two million people took to the streets to protest immigration legislation. Largely in response to the December 2005 passage of restrictive legislation by the House of Representatives, these mobilizations illustrate the coming importance and controversy of immigration issues in the 21st century.

Often compared to the Civil Rights movement of the 1960s, the current immigrants' rights movement provides an opportunity to consider the meaning of citizenship, race, and disobedience in new ways. The field of Chicana/o studies begins its work here, at the crossroads of history shaping immigrant lives, national responses, and social definitions.

In his talk Sandoval will focus on how U.S. National culture shapes our understanding of the immigrant body as a socially constructed group. He suggests that the immigrant participation in visible protests movements can be seen as something more than simple protest against legislation. It is a type of "cultural citizenship," an assertion of their claims to certain social rights. Perhaps most importantly, his talk will address the often forgotten human and cultural aspect of immigration.

Sandoval is an assistant professor of history and Chicano/Latino studies at Pomona College. He holds a joint appointment in the history department and in the Inter-Collegiate Department of Chicano/Latino Studies. He graduated from CMC in 1994 with a B.A. in PPE and history. He earned a M.A. in 1996 and Ph.D. in 2002, both in history, from the University of California, Berkeley. He is an expert on Chicano/Latino identity and community formations, and is the author of several published articles on race and history. He is currently developing a book on the history of the Latina/o communities of San Francisco. This lecture is jointly sponsored by the Chicano/Latino Student Affairs Center and the Athenaeum.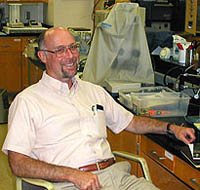 Life in a Changing and Changeable Environment: The Antarctic Peninsula
RICHARD LEE JR.
THURSDAY, SEPTEMBER 28, 2006
Many animals go to extraordinary lengths to avoid exposure to extreme cold. A few, however, "simply" freeze solid! Professor Richard Lee's research focuses on physiological and ecological mechanisms of freeze tolerance and avoidance in temperate and polar insects, dormancy and winter ecology of insects, frogs, and turtles, and the use of freeze-tolerant organisms for biological control. He has devoted many years of study to freeze-tolerance in the goldenrod fly Eurosta solidaginis, the larvae of which overwinter in plant galls exposed to the full range of ambient temperature extremes. In 2005 he returned to Palmer Station on the Antarctic Peninsula after 25 years to resume his studies of another remarkable freeze-tolerant insect with limited mobility, a wingless fly. His presentation will focus on Antarctic research, the local flora and fauna, evidence of global warming, and adaptations of insects to environmental stress.
Lee is the author of more than 185 papers, reviews, and book chapters related to cryobiology and cold-hardiness in insects, frogs, and turtles. At Miami University he received the Outstanding Researcher Award in 1991 and the Distinguished Educator Award in 1993. He is a fellow of the American Association for the Advancement of Science and of the Ohio Academy of Science.

Professor Lee's lecture is second in the series Life at the Limits: The Physiology of Extremophiles, sponsored by the Joint Science Department of The Claremont Colleges, the biology departments of Harvey Mudd College and Pomona College, and the Marian Miner Cook Athenaeum.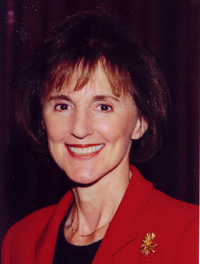 The United States' Relations with the World Post 9/11: How Do We Improve U.S.-World Relations From Here?
GILLIAN SORENSEN
TUESDAY, OCTOBER 3, 2006
LUNCHEON 11:45 a.m. LECTURE 12:15 p.m.
The concept of multilateralism has been rarely criticized as sharply as during the current Bush administration. The United Nations has steadily dwindled in importance for American policymakers. As the current American ambassador to the UN, John Bolton states, "The UN doesn't exist." However, proponents of multilateralism contend that the UN is now more important than ever in a post-9/11 world. Despite this heated debate, one thing is certain: the United States' relations with the world have been battered. How can they be repaired? Should they be repaired? When it comes to working together with the world, what is in it for the United States?

Gillian Sorensen will discuss what is at stake for the future of global politics. She is Senior Advisor and National Advocate at the United Nations Foundation. She has had a long career working with and for the UN. Since l993, she served as Special Advisor for Public Policy for Secretary-General Boutros Boutros-Ghali, then as Assistant Secretary General, head of the Office of External Relations for Secretary General Kofi Annan. She was responsible for outreach to civil society, including NGOs, and worked closely with diplomats, academics, parliamentarians, religious leaders and others committed to peace, justice, development, and human rights. She has been a Fellow at the Kennedy School of Government at Harvard University and a member of both the Council on Foreign Relations and the Women's Foreign Policy Group.

This event is being sponsored by the new Americans for Informed Democracy (AID) chapter at Claremont McKenna College. AID is a non-partisan, non-profit organization that seeks to shape a new generation of global leaders. Visit www.aidemocracy.org or www.thepeoplespeak.org for more information.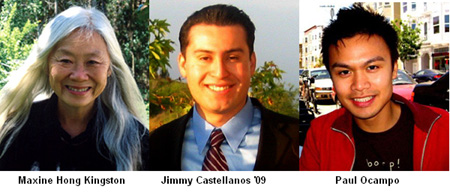 Veterans of War, Veterans of Peace: A Reading
MAXINE HONG KINGSTON
JIMMY CASTELLANOS '09
PAUL OCAMPO
TUESDAY, OCTOBER 3, 2006
For more than twelve years, National Book Award-winning author Maxine Hong Kingston has led writing and meditation workshops for war veterans and their families. The contributors to this volume – combat veterans, medics, and others who served in war; gang members, drug users, and victims of domestic violence; draft resisters, deserters, and peace activists – are part of this community of writers working together to heal the trauma of war through art.
Maxine Hong Kingston's books - The Woman Warrior: Memoirs of a Girlhood among Ghosts (1976), China Men (1982), Tripmaster Monkey: His Fake Book (1989), The Fifth Book of Peace (2003), and others – have won critical praise and national awards including the National Book Critics Circle Award for Nonfiction, PEN West Award for Fiction, and the American Book Award. In 1997, President Bill Clinton presented her with a National Humanities Medal and she has been named a "Living Treasure of Hawaii."

For the past five years, Jim Castellanos has served as an Aviation Weapon Systems Technician in the United States Marine Corps. In 2004, he deployed to Al Asad, Iraq on a seven-month combat tour in support of Operation Iraqi Freedom. For his service in Iraq, he was awarded the Iraqi Campaign Medal and the Global War of Terrorism Service Medal, among others.
Castellanos is a contributing author in the forthcoming book, Veterans of War, Veterans of Peace (2006), edited by Maxine Hong Kingston, where his narrative, "Voluntary Disarmament in Iraq," tells his story about war, ethics, and change, which subsequently prompted a two-year conscientious objector investigation by the United States Marine Corps. He is currently a biology-chemistry major at Claremont McKenna College.

Paul Ocampo lives in Los Angeles. He graduated from U.C. Berkeley with a degree in English literature, taught English in Korea for a season, and assisted Maxine Hong Kingston in editing her forthcoming anthology, Veterans of War, Veterans of Peace, where his short story "Butterfly" is included. He has also been published in the literary journal Lodestar Quarterly. He is currently attending UCLA for his Master of Arts in Asian American Studies where he will focus on a collection of short stories that address the disembodiment of identity and voice.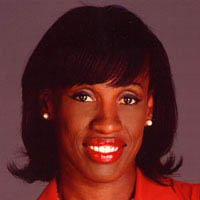 Before and After Olympic Glory
JACKIE JOYNER-KERSEE
OCTOBER 4, 2006
Jackie Joyner-Kersee is often regarded as the best all-around female athlete in the world and the all-time greatest heptathlete. Of her five Olympic medals, she holds three gold medals, one silver medal, and one bonze medal. At 23 feet nine inches, she holds the American record for the long jump. With her score of 7,161, she was the first woman to earn more than 7,000 points in the heptathlon, and has held the heptathlon world record since 1986.
Ms. Joyner-Kersee overcame poverty, discrimination, personal tragedy, and asthma to become the most decorated woman in U.S. Olympic track and field history. In February 2001, Joyner-Kersee, at age 38, officially retired. Rather than glancing back at past triumphs, she seeks new challenges. "It's better to look ahead and prepare," she declares, "than to look back and regret."

True to her humble style, Joyner-Kersee believes that, "The medals don't mean anything and the glory doesn't last. It's all about your happiness. The rewards are going to come, but my happiness is just loving the sport and having fun performing."

With the hope of improving the quality of life for all people in her native St. Louis, she founded the Jackie Joyner-Kersee Foundation. Its mission is accomplished by providing youths, adults, and families with innovative programs and services focused on health, education, leadership, sports, and volunteer opportunities. In 2005, the foundation celebrated five years of service, during which it raised over $12 million for programs. "We have come a long way and we have seen great things happen with the youth and families of East St. Louis," explains Joyner-Kersee, "and we are extremely proud to have helped make a difference in the lives of youth and all the people of this community."

Jackie Joyner-Kersee's visit to CMC is jointly sponsored by the Kravis Leadership Institute, the department of physical education and athletics, and the Athenaeum.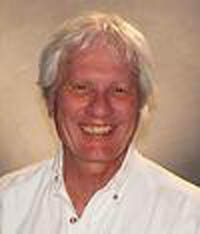 Emperor Penguins: Residents of the 10th Planet
GERALD KOOYMAN
THURSDAY, OCTOBER 5, 2006
What does it take to hold your breath for up to an hour, swim to more than half a kilometer below sea level, and how would you even begin to answer a question like that? Dr. Gerald Kooyman, an expert on diving physiology, has been asking and providing extraordinary answers to that question for more than 40 years. Dr. Kooyman's studies of emperor penguins and Weddell seals in the Antarctic have dramatically changed the way physiologists and behavioral ecologists think about diving. With close to 50 trips to the Antarctic, few people have logged as much "ice-time" as Dr. Kooyman. Recently his work has focused on the effects of global climate change on emperor penguins, an important indicator species.

Dr. Kooyman is the author of over 150 research papers and three books. He is a Fellow of The Explorer's Club and of the American Association for the Advancement of Science and a member of the American Polar Society. In 2005, he was the first recipient of the Kenneth S. Norris Lifetime Achievement Award from the Society for Marine Mammalogy. He even has a mountain in the Queen Elizabeth Range in Antarctica named after him ("Kooyman Peak").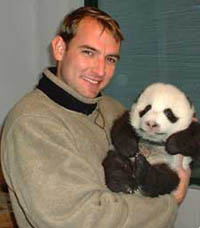 Giant Pandas: Past, Present, Future, and the Million Dollar Question
DAVID POWELL
MONDAY, OCTOBER 9, 2006
Giant pandas draw great crowds at zoos in the United States, but because of their dwindling numbers in the wild, they are very difficult and expensive to obtain from China. David Powell oversaw the giant panda behavior studies at the Smithsonian Institution's National Zoological Park in Washington, D.C., which lead to the successful breeding of Mei Xiang and Tian Tian in captivity and the subsequent birth of Tai Shan on July 9, 2005. Powell will discuss the state of giant pandas in the wild in addition to providing a glimpse into the politics, history and his own research regarding these amazing animals.

Currently Dr. Powell is an assistant curator in the Department of Mammalogy of the Wildlife Conservation Society's Bronx Zoo in New York. His research has focused primarily on ungulate and carnivore behavior in captivity and in the wild. His specific research interests include social dominance, endocrine physiology, and captive animal well-being. He received his Ph.D. in Zoology from the University of Maryland in 2000. His studies focused on behavior and reproductive physiology in a population of horses living on Assateague Island off the coasts of Maryland and Virginia. At the Bronx Zoo, he has conducted projects on transport stress, oral vaccine efficacy, maternal behavior, and responses to scent lures for camera traps. In the near future he hopes to launch a project on behavior and ecology of takin using captive collections in the U.S. and a population of wild takin in Sichuan China. This lecture is co-sponsored by the Andrew W. Mellon Foundation, the Roberts Environmental Center, and the Claremont Colleges Chapter of Sigma Xi.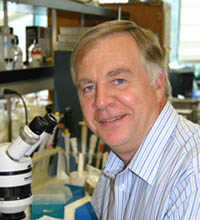 Mono Lake: A Geological and Biological Wonder
TIMOTHY BRADLEY
TUESDAY, OCTOBER 10, 2006
According to current estimates by the LADWP, the city of Los Angeles uses 2.2 x 1011 gallons of water annually. Since 1941, LA has been diverting water from Mono Lake 300 miles north of the city to satisfy its demands. Mono Lake is a terminal lake – water flows in via streams, but leaves only through evaporation. As water evaporates, previously dissolved solutes are left behind. As a result of both evaporation and diversion of water, Mono Lake is 2-3 times as salty as sea water. It supports a highly unusual and very restricted suite of organisms that can tolerate the high salt levels. Those species that are able to tolerate such conditions can exist in extremely high densities. Brine shrimp in the water during the summer are estimated to reach densities in the trillions and the migratory birds they support can reach numbers into the hundreds of thousands.

One of Professor Timothy Bradley's major areas of study is the characterization and elucidation of the mechanisms of salt and water regulation in saline-water insects. Dr. Bradley's research is motivated by a desire to understand both the ecological significance of physiological mechanisms and the evolutionary processes by which physiological differentiation occurs in species. His work on Mono Lake brine flies has lead to an understanding of salinity tolerance in this species and an appreciation of other ecological factors that affect their survival and reproduction. His studies have management implications for the lake and its watershed.

Dr. Bradley and his lab are also highly active in studies of evolutionary physiology and physiological ecology. Bradley is a Fellow of the American Association for the Advancement of Science and received an Excellence in Teaching Award from the University of California, Irvine in 1999. He is the co-editor of a book on ion transport and metabolism in insects, and the author of eight book chapters and close to 100 research papers. This lecture is the fourth and final talk in the series Life at the Limits: The Physiology of Extremophiles, which has been made possible through the collaborative efforts of the Joint Science Department of the The Claremont Colleges, the biology departments of Harvey Mudd College and Pomona College, and the Athenaeum.
Claremont Colleges Debate Union: The Church-State Controversy
ANDREW LEE '07
PAUL SNELL '08
BEN CARRIER '07
ILAN WURMAN '10
WEDNESDAY, OCTOBER 11, 2006
Since its founding, the United States has struggled with the relationship between civil and religious affairs. Should church and state be separate? Should public life accommodate more religious influence? How should the boundaries of religious practice, private behavior, and government rules be drawn? Debates rage from the religious practices of the Founders and the original intent of the Establishment Clause to due process, privacy, free exercise, and equal protection arguments regarding reproductive rights, restrictions on the legislative power to tax, school prayer, and the "War on Santa."

Two recent controversies—the legal status of same-sex relationships and federal funding for faith-based community service initiatives—have produced animated public and private debates and discussions. Does the government have a place in the bedroom — should the government regulate marriage? Is the purpose of faith-based initiatives to subsidize an expansion of a select ministry or efficiently distribute goods and services to the needy? Please join members of the Claremont Colleges Debate Union and representatives of college Democratic and Republican parties for a debate on these issues.

The Claremont Colleges Debate Union is the nation's largest and among the most successful college debate societies. Students have won three national championships and placed in the top ten in the nation for 14 consecutive years; they have won top honors at international contests in the United Kingdom, Canada, Korea, and China. The Debate Union's public events, professional communication, and educational outreach programs are without peer.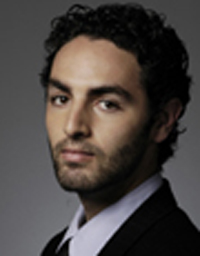 Genocide Intervention Network: Stop the Genocide in Sudan
MARK HANIS
TUESDAY, OCTOBER 10, 2006
LUNCH 11:45 a.m. LECTURE 12:15 p.m.
Mark Hanis is the co-founder and Chief Executive of the Genocide Intervention Network (GI-Net), an organization created with fellow Swarthmore students Andrew Sniderman and Stephanie Nyombayire. Mark graduated Swarthmore College in 2005 with a major in political science and a minor in public policy. He is the grandchild of four Holocaust survivors and was raised in Quito, Ecuador. From February to August 2004, Mark worked for the Office of the Prosecutor at the Special Court for Sierra Leone. Mark has been featured in The New York Times and appeared on CNN Headline News and NPR.

GI-Net's aim is to recruit a committed and diverse group to form an active network that realizes the "never" in "never again." GI-Net members educate their communities and lobby their elected officials. Currently, their work is focused on ending the ongoing genocide in Darfur, Sudan, where more than 300,000 people have been killed and over 2 million have been displaced; providing material support for African Union peacekeepers in the region; and organizing political action campaigns for a more robust civilian protection force.

The Genocide Intervention Network's mission is to empower individuals and communities with the tools to prevent and stop genocide. The Genocide Intervention Network has played a leading role in responding to the genocide in Darfur, Sudan. Taking an unconventional response to genocide, GI-Net directly fundraises for civilian protection. Since its founding in November 2004, GI-Net has raised over $250,000 from grassroots efforts and plans to use the donations to train and recruit female African civilian police to focus on gender-based violence in Darfur. With a recent launch of a membership component, GI-Net is building the first permanent anti-genocide constituency which will foster the necessary political will to prevent and stop genocide.

Lunch begins at 11:45 a.m. with the program to follow at 12:15 p.m.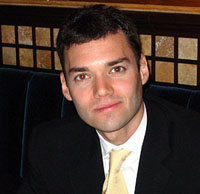 Liberalism and Conservatism in the Post-Bush Era
PETER BEINART
THURSDAY, OCTOBER 12, 2006
Peter Beinart examines the effects of the 2006 midterm elections on both the left and the right, with a view towards 2008 and the longer term dynamics on both sides. He argues that Democrats will have the greatest success in the short term by casting the midterm elections as a referendum on Republican rule, while avoiding presenting a detailed agenda of their own. This policy, however, will not serve the Democrats well in the long run: two years from now, they must offer a compelling vision for America or accept four more years of a Republican presidency.

Peter Beinart is editor-at-large at The New Republic, for which he writes a weekly column. He was the editor of the magazine from November 1999 until March 2006. He also writes a monthly column for The Washington Post, and is a contributor to Time. His articles have appeared in numerous publications including The New York Times, The Wall Street Journal, and The Financial Times. Beinart is a frequent guest on a variety of shows on both television and radio.

In his recent book, The Good Fight: Why Liberals – and Only Liberals – Can Win the War on Terror and Make America Great Again (2006), Beinart argues for a reinvigorated liberalism which does not simply define itself against the right but fervently opposes the totalitarianism which stalks the Islamic world today. Liberals must see democracy as a just goal continually worth striving for, both at home and abroad.