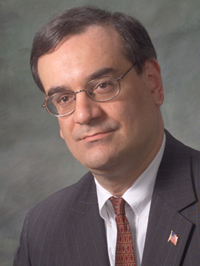 Immigration's Impact on Society
MARK KRIKORIAN
WEDNESDAY, NOVEMBER 1, 2006
One of the most complex and volatile issues atop America's political agenda is legal and illegal immigration. Along with addressing policy questions of "what to do about it?" is the need to carefully and critically assess the economic and sociological consequences of immigration in a rapidly changing, globalizing world. Many experts assure us that today's large-scale immigration is largely beneficial and that problems will work themselves out as they have in the past. But is it different this time?

Of particular concern is immigration's impact upon inequality and the changing occupational structure. Which forms of immigration (ranging from family reunification, to low-skilled workers, to technically advanced job candidates) provide the nation with new talent and growth? And how might immigration impact social services, fuel economic polarization, and reinforce trends towards a two-tiered society? Who benefits? Who is harmed?

As Executive Director for the Center of Immigration Studies, a non-profit research center in Washington, D.C., Mark Krikorian has studied these questions for more than a decade. As the author of numerous research reports, he has testified numerous times before Congress and has published articles in The New York Times, The Washington Post, National Review, and elsewhere. He has been interviewed by numerous national television news shows and major newspapers. Krikorian holds a B.A. from Georgetown University and an M.A. from the Tufts University Fletcher School of Law and Diplomacy. He is the author of a forthcoming book on the impact of mass immigration in modern society.

Mark Krikorian's lecture is jointly sponsored by the Salvatori Center, the Rose Institute, and the Athenaeum, and is offered in conjunction with Professor Fred Lynch's course Inequality, Politics and Public Policy.