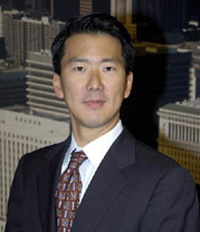 Homeland Security and Counter Terrorism in the Los Angeles Area
MAURICE SUH
THURSDAY, NOVEMBER 2, 2006
LUNCH 11:45 a.m. LECTURE 12:15 p.m.
Los Angeles is the second largest city in the United States and the anchor of Southern California's social, political and economic community. In the upcoming years, a number of factors impact the analysis of the likelihood of a terrorist attack, including United States' foreign policy, the building of a counter-terrorism infrastructure in Los Angeles and the commitment of the federal government to critical assets within California. In this lecture by Maurice M. Suh, former Deputy Mayor of Homeland Security and Public Safety for the City of Los Angeles, the following questions are examined. First, what is the assessment of risk to the greater Los Angeles area? Second, what has been done to keep Los Angeles safe? And most importantly, what are the emerging trends that counter-terrorism professionals in Los Angeles will focus upon to address the future challenges that the Los Angeles region faces?

Mr. Suh's lecture will examine the critical infrastructure sites within the City of Los Angeles. Mr. Suh will then discuss the improvements made to counter-intelligence, joint information sharing and regional coordination among the homeland security partners within the Los Angeles region. Lastly, Mr. Suh will explore the use of sophisticated technology to help expand the reach of counter-terrorism measures and the critical coordination that must occur between emergency preparedness and homeland security.

As the Deputy Mayor, Mr. Suh oversaw the policy of the Mayor's office as it applied to homeland security, the Los Angeles Police Department, the Los Angeles Fire Department and the Emergency Preparedness Department. He was responsible for identifying and implementing public safety policy initiatives, ensuring appropriate funding for the execution of those policy initiatives and advising the Mayor with respect to public policy as it impacts public safety.
Suh appeared before numerous federal and state courts during pretrial, trial, and appellate proceedings, as well as commercial arbitration matters. Mr. Suh also served as a Deputy Chief of the Public Corruption and Government Fraud Section of the United States Attorney's Office in the Central District of California. On December 4, Mr. Suh will join Gibson Dunn & Crutcher LLP as a partner. He received both his B.A. and J.D. from Columbia University.

Mr. Suh's luncheon lecture is sponsored by the Keck Center for International and Strategic Studies.