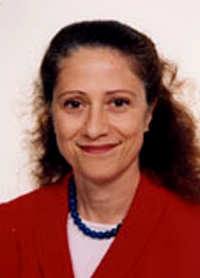 Work, Leisure, and The Good Life
JOANNE CIULLA
WEDNESDAY, OCTOBER 25, 2006
As author, teacher, and consultant for business and government agencies in the United States and abroad, Joanne Ciulla, the Coston Family Chair in Leadership and Ethics at the Jepson School for Leadership Studies (University of Richmond), has always been creative in the ways she incorporates and synthesizes traditional academic disciplines in her studies of all manner of subjects. For example, of Professor Ciulla's
The Working Life: The Promise and Betrayal of Modern Work
(2000), Katharine Whittmore wrote in
The American Prospect
, "Unlike the vast leach field of management books out there, so cloying and homiletic, …
The Working Life
[is] more likely to quote Aristotle than it is Lee Iacocca, more likely to cite Daniel Defoe than it is
The 7 Habits of Highly Effective People
(2004)."
Dr. Ciulla traces no more conventional a route in her exploration of the dynamic and often challenging relationships that have long existed between artists and leaders. "[F]rom the Renaissance to the present day," Ciulla writes, "artists have given us vivid impressions of leaders who have influenced their lives and thus the work they created. … [B]y understanding these complex relationships, we may deepen our insights into the contexts that shaped leaders, artists, and the cultural period in which they functioned." To this end, Ciulla visits such subjects as ecclesiastical, royal, and aristocratic patronage; totalitarian directives and propaganda; and artistic responses to moral outrages and political, social, and other ideological revolution.
Professor Ciulla has lectured all over the world on a vast array of subjects. She has presented at The World Economic Forum, the Brookings Institution, and the Aspen Institute, and has held academic appointments at the Harvard Business School, the Wharton School, and Oxford University. She has also appeared on numerous television programs, including CNN's "In the Money" and Bill Moyers' "World of Ideas II." Professor Ciulla's Athenaeum lecture is the second in the Gould Center for Humanistic Studies' series, Labor and Leisure in Western Culture.