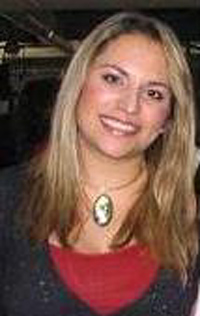 A MUSICAL TEA
A Dialogue between East and West: Persian Folk Music Meets the European Romantics
ARIA ASH-RAFZADEH '07
FRIDAY, NOVEMBER 17, 2006 3:00 p.m.
Aria Ash-Rafzadeh has been the child of many different cultures – she grew up as the daughter of an Iranian father and American mother, and has since traveled the globe doing what she loves best – being a friend to everyone she can. Whether that means a warm embrace or giving her all to relief projects in Nepal, she fully commits herself to all that she does. This same passion for life and love moves her in music, giving a soulful companion to her technical mastery. "I don't view piano as a hobby," she says simply. "I view it as a part of who I am. This program even more so. Being multicultural, it's like a conversation between both parts of me."

Aria first compiled this program for a benefit concert held in the summer of 2005. With the Kravis Institute sponsoring her trip to Iran, she was able to use the proceeds from her concert to give directly to victims of the 2003 Bam earthquake. This winter, she will graduate from Claremont McKenna College with her undergraduate degree in psychology. Though she will miss her school and her piano teacher, Gayle Blankenburg, she hopes to move to New York in the spring. There, she would like to take the first steps toward achieving her ultimate goal: a joint JD-MBA that would enable her to practice International Human Rights Law. Authentic Persian desserts will be available to all who attend her performance.