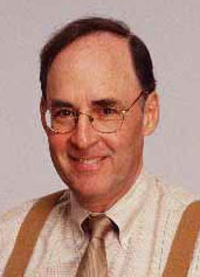 Saving Our Environment from Washington
DAVID SCHOENBROD
THURSDAY, FEBRUARY 8, 2007
Congress empowered the Environmental Protection Agency on the theory that only a national agency that is insulated from accountability to voters could produce the scientifically grounded pollution rules needed to save a careless public from its own filth. David Schoenbrod explains how his experience as an environmental advocate brought him to this startling realization: letting EPA dictate to the nation is a mistake.

The EPA is an agency that, under Democrats and Republicans alike, delays good rules, imposes bad ones, and is so big, muscle-bound, and remote that it does unnecessary damage to our society. EPA stays in power, he says, because it enables elected legislators to evade responsibility by hiding behind appointed bureaucrats. The best environmental rules-those that have done the most good- have come when Congress had to take responsibility or from states and localities rather than the EPA.

David Schoenbrod is Trustee Professor, New York Law School, and a senior fellow at the Cato Institute, a Washington, D.C. libertarian think tank. He frequently contributes to the editorial pages of The Wall Street Journal, The New York Times, and other newspapers and periodicals.

Schoenbrod's 1993 book, Power Without Responsibility: How Congress Abuses the People Through Delegation (Yale University Press), was the genesis for the 1996 Congressional Review of Agency Rule Making Act. In 2005, Yale released his new book, Saving Our Environment from Washington: How Congress Grabs Power, Shirks Responsibility, and Shortchanges the People. He coauthored Remedies: Public and Private (West, 2002) and Democracy by Decree: What Happens When Courts Run Government (Yale University Press, 2004).

David Schoenbrod's visit to CMC is sponsored by the Henry Salvatori Center for the Study of Individual Freedom in the Modern World.