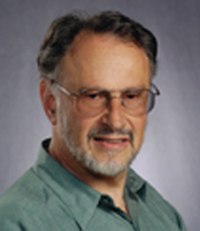 Koizumi Legacy, Abe Challenges, and U.S.-Japan Relations
ELLIS KRAUSS
MONDAY, FEBRUARY 12, 2007
LUNCH 11:45 a.m., LECTURE 12:15 p.m.
Prime Minister Jun'ichiro Koizumi will undoubtedly go into the admittedly small pantheon of great Japanese postwar leaders. He transformed his own ruling party and Japanese politics, taking advantage of new capabilities to centralize power and enhance the prime minister's role in domestic and foreign policy. In foreign policy, he strengthened the U.S.-Japan alliance, and began a process of making Japan into a more "normal" nation with conventional military power even with the context of Japan's "peace constitution." However, he alienated Japan's neighbors by actions that revived memories of Japan's brutal behavior in the Pacific War. Washington and the Bush administration have welcomed Japan's Koizumi's actions and Japan's new role in the alliance and have high expectations for Koizumi's successor, Shinzo Abe. And yet, the new patterns set in motion by Koizumi also have potentially troublesome and even dangerous implications for U.S.-Japan relations and the Northeast East Asian region. In his talk, Ellis Krauss will explore both sides of Koizumi's ambiguous legacy, Abe's challenges and likely response, and what these may mean for the U.S. and the region.

Ellis S. Krauss is a professor at the Graduate School of International Relations and Pacific Studies, University of California, San Diego. He received his Ph.D. from Stanford University. Krauss is the author of many books and articles on Japanese politics and U.S.-Japan relations, his most recent book being Beyond Bilateralism: U.S.-Japan Relations in the New Asia Pacific (Stanford University Press, 2004), co-edited with T.J. Pempel. His 2000 book on Japan's public service broadcasting company, NHK, and politics Broadcasting Politics in Japan (Cornell University Press) has recently been translated into Japanese and reviewed positively in many of Japan's major newspapers. Ellis Krauss' lecture is sponsored by The Keck Center for International and Strategic Studies.