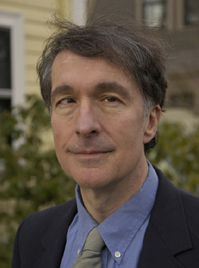 THE 17TH ANNUAL KRAVIS-De ROULET CONFERENCE
Positioning Future Leaders on the Good Work Track
HOWARD GARDNER
SATURDAY, FEBRUARY 24, 2007
LUNCH 12:15 p.m., LECTURE 12:45 p.m.
Howard Gardner is the Hobbs Professor of Cognition and Education at the Harvard Graduate School of Education. He is also an adjunct professor of psychology at Harvard and Senior Director of Harvard Project Zero. Gardner developed the well-known theory of Multiple Intelligences, which broadens the assessment of intelligence beyond standard psychometric methods to consider linguistic, musical, emotional, logical-mathematical, spatial, bodily-kinesthetic, and personal forms of intelligence.

Among his many publications are Multiple Intelligences: Theory in Practice (1993), Leading Minds: An Anatomy of Leadership (1996), and Good Work: When Excellence and Ethics Meet (2001).

Gardner received the MacArthur Prize Fellowship in 1981, and in 2005 Foreign Policy and Prospect magazines selected him as one of the hundred most influential public intellectuals.

Howard Gardner will provide the keynote address for the 17th annual Kravis-de Roulet Conference, The Early Seeds of Leadership: Growing our Next Generation of Leaders. This year's conference brings together recognized scholars and practitioners who will discuss the important contributions of early leadership to one's life in leadership. Speakers will highlight research uncovering the early contribution of genetics through life-shaping experiences in college.