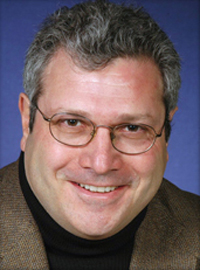 Dangerous Nation: America's Place in the World From Its Earliest Days to the Dawn of the 20th Century
ROBERT KAGAN
THURSDAY, MARCH 1, 2007
Robert Kagan, author of the national and international bestseller Of Paradise and Power: America and Europe in the New World Order (2003), has earned the reputation as an indispensable voice for those that seek to understand American foreign policy and the dynamics of power in the post-Cold War world.

Kagan's last book redefined how we understand European-American relations and became famous for the observation, "Americans are from Mars and Europeans are from Venus." Now in his new book, Dangerous Nation: America's Place in the World From Its Earliest Days to the Dawn of the 20th Century (2006), he redefines how we understand America and America's foreign policy traditions.

In Dangerous Nation, he strips away the myth of American isolationism and reveals a more complicated reality: that Americans have been increasing their global power and influence steadily for the past four centuries.

Currently based in Brussels, Belgium, Kagan is a senior associate at the Carnegie Endowment for International Peace and Transatlantic Fellow at the German Marshall Fund. He writes a monthly column in the Washington Post, is a syndicated columnist with The New York Times Syndicate, and is a contributing editor to the Weekly Standard and the New Republic. Kagan served in the U.S. State Department as a deputy for policy in the Bureau of Inter-American Affairs, and was a member of the policy planning staff as principal speechwriter to the U.S. secretary of state.

Robert Kagan's visit to CMC is jointly sponsored by the Salvatori Center for the Study of Individual Freedom in the Modern World and the Athenaeum.