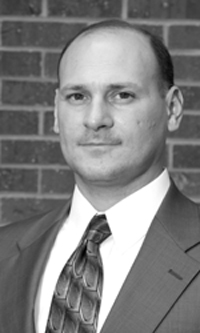 The New Way Forward in Iraq
JAMES GAVRILIS
MONDAY, MARCH 5, 2007
"By quickly establishing an effective Iraqui alternative to the regime and not alienating anyone, we made resistance irrelevany" he said... In sum, he treated Iraquis as partners. Rather than seek to break the structure of an ancient society, he sought to use it to achieve his ends. But he was careful in establishing those goals and realistic in seeking to achieve them, acting with both humility and common sense.
-Thomas E. Ricks, Fiasco: The American Military Adventure in Iraq (153-154) (2006)

Major James A. Gavrilis is a career U.S. Army Special Forces Officer. Over the last two years, he has focused on unconventional warfare, counter-terrorism, counter-insurgency, and counter-proliferation in Iraq and in other parts of the Middle East. During his previous assignment he commanded a large special operations force in Iraq through the initiation of hostilities, major combat operations, and into the civil administration that followed.

He has commanded in the 3rd and 5th Special Forces Groups (Airborne) and in the U.S. Army Special Operations Command. He has served overseas in Africa, the Balkans, and the Middle East in training, peacekeeping, and combat operations.

He recently returned from his last tour in Iraq where he was responsible for the planning and execution of multi-national, multi-agency, and joint counter-terrorist and counter-insurgency operations, and for directing the operations of all U.S. Army Special Forces teams operating throughout the country. Major Gavrilis is also an International Affairs Fellow at the Council on Foreign Relations and an Executive Board Member of the National Defense Industrial Association's Special Operations/Low Intensity Conflict Division.

Major Gavrilis earned his B.A. in political science at the Pennsylvania State University focusing on international and comparative politics and his M.A. in international studies at Old Dominion University focusing on conflict and cooperation. He is a resident graduate of the U.S. Army Command and General Staff College where he earned the Master Strategist and Joint Planner designations. Gavrilis' lecture is sponsored by the Keck Center for International and Strategic Studies.