Athenaeum Location
Print Newsletter
December 31, 1969
Vol. 22, No. 08



April 2, 2007

Vol. 22 , No. 08   
View Entire Issue (Vol. 22 , No. 08)
---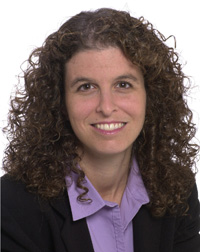 Political Change under Yeltsin and Putin
HILARY APPEL
WEDNESDAY, APRIL 18, 2007
11:45 a.m. LUNCH, 12:15 p.m. LECTURE; PARENTS DINING ROOM
The Russian government under President Vladimir Putin is widely criticized abroad for putting constraints on the free media, limiting the non-profit sector, manipulating the legal system, eliminating institutional checks on the presidency, and increasing state control over the commanding heights of the economy. Journalists, civic groups, political opponents and alternative parties who fail to support President Putin are undermined, harassed or silenced by many means as they try to express their opinions. Yet Putin is extremely popular at home, with approval ratings consistently over 70% - an enviable level for a politician anywhere. Why does President Putin remain so popular when his government has run roughshod over Russia's newfound freedoms? How widely enjoyed is Russia's recent economic growth and is economic growth the primary reason for Putin's continued legitimacy? In order to answer these questions, Hilary Appel will examine Putin's popularity in the context of Russia's broader political and economic transformation since the fall of the Soviet Communist regime.
---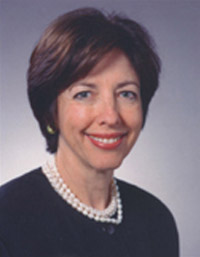 China: Fragile Superpower
SUSAN SHIRK
MONDAY, APRIL 2, 2007
China has sought to prove itself a responsible power as it has grown in economic and military strength. But how might China's domestic politics derail its peaceful rise? And what can the United States do to help keep China on a peaceful track?
Former Secretary of State Madeleine K. Albright calls Susan Shirk's new book, China, Fragile Superpower: How China's Interrnal Politics Could Derail Its Peaceful Rise (2007), "the definitive book at the right time." In her book and her talk at CMC, Susan Shirk opens up the black box of Chinese politics to reveal how the insecurity of China's communist leaders drives their international actions in ways that have serious consequences for the future security of the United States and China's Asian neighbors.
Shirk has been studying and visiting China since 1971 and is an important player in American policy toward Asia, as well as a highly regarded China scholar. She is the director of the University of California system-wide Institute on Global Conflict and Cooperation (IGCC) and a professor in the Graduate School of International Relations and Pacific Studies, University of California, San Diego. In addition to her new book, her writings include How China Opened its Door: The Political Success of the PRC's Foreign Trade and Investment Reforms (1994); The Political Logic of Economic Reform in China (1992); Competitive Comrades (1982); and numerous scholarly and popular articles.
Dr. Shirk served as Deputy Assistant Secretary of State with responsibility for China, Taiwan, Hong Kong, and Mongolia from 1997-2000. In that capacity, she handled the visits of President Jiang Zemin and Premier Zhu Rongji to the United States, the visit of President Bill Clinton to China, the aftermath of the accidental bombing of the Chinese embassy in Belgrade, and the WTO negotiations with China. Before serving in the Department of State, Dr. Shirk was a member of the Defense Policy Board. She also is the founder (1993) and leader of the Northeast Asia Cooperation Dialogue, an unofficial multilateral process for discussion of regional security issues among government officials, military officers, and academic experts from the United States, Japan, China, Russia, South Korea, and North Korea. She received her doctoral degree from MIT.

The Keck Center for International and Strategic Studies is pleased to host Dr. Shirk's visit to CMC as a Freeman Foundation Visiting Professor in Asian Affairs.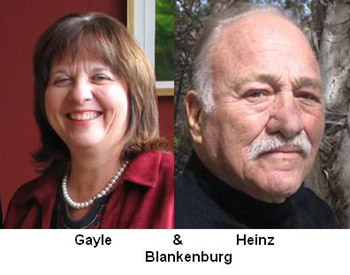 Enoch Arden, by Alfred Lord Tennyson: A setting for narrator and piano by Richard Strauss
GAYLE BLANKENBURG, piano
HEINZ BLANKENBURG, narrator
TUESDAY, APRIL 3, 2007
Alfred Lord Tennyson's epic poem Enoch Arden (1864) has seen many adaptations. None is perhaps as moving as Richard Strauss' setting of this text for narrator and piano.

Richard Strauss was most famous as an opera composer, conductor, and pianist in the first half of the twentieth century. He composed a "melodrama" using the Tennyson text for his friend Ernst von Possart (a former actor), with whom he premiered the work in 1897.

The idea of combining spoken text with piano was not new. Composers such as Schubert, Liszt, and Wagner had already composed such melodramas, and similar spoken scenes over music had also occurred in opera. Strauss' setting uses a German translation of the Tennyson poem; however, this performance by the Blankenburgs will revert back to the original English text.

[It is interesting to note that Hollywood found itself drawn to this poem as well. D.W. Griffith directed a silent movie based on this story in 1911 – it was actually the first American 2-reel film, each reel lasting 17 minutes. In 1915 there was another Enoch Arden silent movie made, this one starring Alfred Pager as Enoch and Lillian Gish as Annie.]

After a performance of this work in Los Angeles several years ago, Los Angeles Times critic Daniel Cariaga wrote, "The high point of the evening was the revival of Strauss' melodrama 'Enoch Arden,' for speaker and piano, in this case Blankenburg and her husband, Heinz, an international operatic figure now retired. Together, these artists held the Southwest audience tightly in the dramatic grip of the Tennyson epic. They did so without overperforming or exaggeration but by giving the words and the musical continuity the respect of clear statement and sensitive timing. It was one of the more satisfying hours Southwest Chamber Music has given us."

Heinz Blankenburg's long and distinguished international career as a baritone has made him a major figure in the world of opera. He has performed major roles with most of the world's major opera companies, and can be heard and seen on numerous opera CDs and DVDs. In addition to his performing career, he has extensive experience as a stage director for opera companies around the world. He is a retired member of the UCLA voice faculty, and currently teaches at the Music Academy of the West.

Gayle Blankenburg is on the music faculties of Scripps College, Pomona College, and Claremont Graduate University. She has performed and recorded extensively as a solo pianist, chamber musician, and vocal accompanist. Mrs. Blankenburg was the pianist with Southwest Chamber Music for many years; she currently is the pianist with the Los Angeles based chamber ensemble "inauthentica."

The concert grand piano is provided courtesy of Yamaha Corporation of America.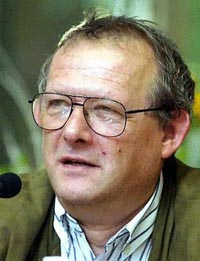 Democracy and Religion
ADAM MICHNIK
WEDNESDAY, APRIL 4, 2007
For me, General, prison is no unusually painful punishment. On that December night, it was not I who was condemned, but freedom; it is not I who am being held prisoner today, it is Poland.

-Adam Michnik to General Czeslaw Kiszczak

Adam Michnik is one of the greatest democratic leaders of 20th century Europe. One of the most influential dissident writers in Poland, he became a leading adviser to the Solidarity movement and one of the most powerful voices for nonviolent resistance to communism in the 1980s. After martial law was declared in December 1981, Michnik was imprisoned by the communist government for three years; but his Letters From Prison and Other Essays (1985) attest the persistence and power of his vision. Later, Michnik became a member of the Solidarity delegation that ended communist party rule in Poland, and he served as MP from 1989 to 1991.

An historian and literary critic, Michnik has authored several books on the Polish intellectual tradition, history, politics, and current affairs, and is a frequent contributor to The New York Review of Books and Der Spiegel. He is currently editor-in-chief of Gazeta Wyborcza, the largest daily in Poland.

Michnik's writings on post-communism are among the most influential not only in Poland but throughout the region and Europe. As historians and scholars have noted, his writings, like the Federalist papers or the articles and letters of Gandhi, are not only reflections on action but a form of action themselves. As a leading proponent of nonviolent transformation and tolerance in all spheres of life, Michnik was essential not only to the Polish revolution but to the shift in moral climate in all of Eastern Europe, both as an intellectual voice and as a political actor.

Born in 1946, Michnik was expelled from Warsaw University in 1968 for his role as a student activist, and subsequently sentenced to his first three years in prison. He became editor of two Warsaw underground journals, Krytyka and Zapis, before his work with Solidarity. He currently lives in Warsaw.

Adam Michnik is a visiting fellow at Loyola Marymount University in Santa Monica as well as Princeton University. His visit to CMC is sponsored by the Gould Center for Humanistic Studies.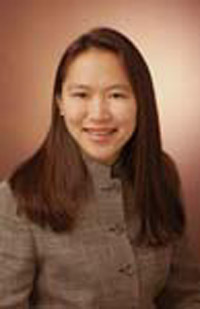 Greening Global Investments
LILY DONGE '94
THURSDAY, APRIL 5, 2007
Back in 1990, when Lily was a freshman in Beckett, the movie Wall Street (1987) held a place in every loyal CMC student's VCR collection. The idea of a green fund was a fund full of greenbacks. Oil had dropped to all-time lows, and "Greed is Good" was part of the national lexicon.

Seventeen years later, Wall Street and Main Street now see green as something more than money. In the latest sign that climate change is a major economic and financial driver, KKR's potential takeover of one of the nation's largest utilities has environmentalists' fingerprints all over it. When did the environment start becoming a key underpinning business decision? When did long term factors such as melting ice-shelves become a problem for corporate America? And how does a movie about a slideshow win an Oscar?

Environmentally or socially responsible investing (SRI) is one of the key factors in developing the corporate "triple-bottom line," a philosophy that balances profit with the needs of people and the planet. With approximately $2.3 trillion of assets in the U.S. today, this investment segment has recognized that long term financial gains cannot come at the expense of the global commons. Choices made today will affect the future. For over 25 years, the Calvert Group has been a leader at the intersection of finance and the environment, developing a broad range of investment products, including the U.S.'s largest family of socially responsible mutual funds.

Lily Donge influences these factors as a senior analyst at Calvert. She focuses on issues such as the environment, climate change, human rights, and indigenous peoples' rights. She developed Calvert's environmental and social investment guidelines for the electricity and oil and gas sectors. She also leads the social analysis team responsible for Calvert's Social Index Fund®, a broad-based, rigorously constructed benchmark for measuring the performance of large, U.S.-based socially responsible companies. Lily helps guide Calvert's $5.7 billion in assets through SRI oversight on a daily basis.

Before Calvert, she worked in the Institutions and Governance Program at the World Resources Institute, where she analyzed natural resource issues and international finance. She has both an M.B.A. and a M.A. in International Development Economics from Yale. Above all, she is a true "Athena", having received her B.A. in Economics and International Relations from Claremont McKenna College, after spending late nights serving at the Athenaeum. Originally from Vietnam, Lily is a French citizen, grew up in the Philippines, and has researched equities and environmental governance in Asia and the United States. Lily spends her free time rock climbing in Thailand, Colorado, France, and other locations where she hopes hurricanes or other natural forces won't happen overnight.

Lily Donge's visit to CMC is sponsored by the Roberts Environmental Center.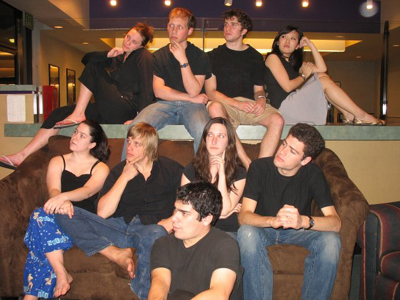 Dinner Theater
The Real Inspector Hound by TOM STOPPARD
WEDNESDAY-FRIDAY, APRIL 11-13, 2007
DINNER 6:00 p.m., PERFORMANCE 6:45 p.m.
The sophisticated British wit of Tom Stoppard is on full display in The Real Inspector Hound (1968). During his career, Stoppard has enthralled audiences with such works as the Academy Award winning Shakespeare in Love (1998) and the Tony Award winning The Real Thing (1982). He is known for the clever wordplay in his plays and his skill with parody and satire.

The Real Inspector Hound is a delightful comedy which follows two theater critics: Birdboot, a serial philander, and the insecure and self-absorbed Moon, as they are drawn into the action of the absurdly bad murder mystery they are supposed to be reviewing. They must contend with a cast of characters including a rakish gentleman, a cantankerous Canadian, and an incompetent police detective. The plot of the show concerns the efforts of the characters to discover the murderer or murderers responsible for the appearance of corpses in the parlor of the Muldoon estate and has many exciting twists and turns, which will keep the audience on its toes and entertained. The off the wall antics of both the characters in the play within the play and the critics provide plenty of laughs for the audience. The show is not simply a ridiculous farce, but like other Stoppard works, it has some real depth and gives the audience something to think about in addition to the jokes.

The Real Inspector Hound is directed by Julian Dormady '08, with technical direction by Lauren Mikov '07. The cast consists of Amanda Sardis '09, Brad Walters '08, Silvia Lu '08, Benjamin Fidler '08, Annie Fairman '07, Ariel Boorstin '07, Colin McDonell '08, Brendan Sasso '10, and Linsday Mandel '09. This Dinner Theatre production is made possible by Under the Lights, the Marian Miner Cook Athenaeum, and ASCMC.
Lunch Theater
Friends and Foibles by LAUREN MIKOV '07
THURSDAY AND FRIDAY, APRIL 12 & 13, 2007
LUNCH 11:45 a.m., PERFORMANCE 12:00 p.m.
Friends and Foibles (2007) is a satire of college life in the style of a British Restoration Comedy. Fiona, a freshman, is excited by the new college world of parties, drinking, and hooking up. Her protective older brother Ronan, a junior, discovers her at a party and forbids her from trying to enjoy her newfound freedoms. Fiona and her roommate Sophie devise a way for Fiona to get around her brother's ultimatum. Meanwhile, a notorious senior named Sylvester's reputation for using and abusing the girls of the college is so well known that no girl will succumb to his seduction, not even the naïve freshmen. To solve this problem, he and his best friend Broden come up with a plan to make the female population of the school have a personal interest in Sylvester's well-being.

For students attempting to "find themselves" in college, and graduates who already have, Friends and Foibles provides a witty look, full of both romance and debauchery, at the struggle between the person we show to the outside world, and the person we really are.

This performance is a staged reading of Friends and Foibles, written and directed by Lauren Mikov '07 as her Senior Thesis. The cast includes Lindsay Mandel '09, Kestrel Arps '09, Emily Miles SC '07, Colin McDonell '08, Daniel Curtis '07, Court Hoang PO '10, Michelle Buch SC '07, Freya Lee '09, Brendan Sasso '10, Lauren Harrell '09, Matthew Filippo '10, Rebekah Binns '10, Elise Viebeck '10, Musab Siddiqui '10, Rebecca Offensend '08, and Brian Davidson '08.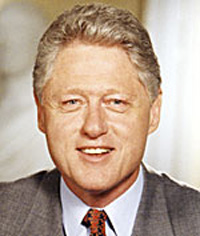 Embracing Our Common Humanity
WILLIAM JEFFERSON CLINTON
SUNDAY, APRIL 15, 2007
BRIDGES AUDITORIUM, 4:30 p.m.
William Jefferson Clinton, born on August 19, 1946, in Hope, Arkansas, graduated from Georgetown University and in 1968 won a Rhodes Scholarship to Oxford University. He received a law degree from Yale University in 1973, and shortly thereafter entered politics in Arkansas.

In 1975 he married Hillary Rodham, a graduate of Wellesley College and Yale Law School. In 1980, Chelsea, their only child, was born. Clinton was elected Arkansas Attorney General in 1976, and won the governorship in 1978. After losing a bid for a second term, he regained the office four years later, and served until his 1992 bid for the Presidency of the United States.

Elected President of the United States in 1992, and again in 1996, President Clinton was the first Democratic president to be awarded a second term in six decades. His key initiatives of building community, creating opportunity, and demanding responsibility moved the nation from record deficits to record surpluses; lowered levels of unemployment, poverty, and crime; and created an unprecedented 22 million jobs and the highest homeownership and college enrollment rates in history.

After leaving the White House, President Clinton established the William J. Clinton Foundation with the mission to strengthen the capacity of people in the United States and throughout the world to meet the challenges of global interdependence. The Clinton Presidential Center, located in Little Rock, Arkansas, is comprised of the Library, the archives, Clinton Foundation offices, and the Clinton School of Public Service.

Following the 2002 Barcelona AIDS Conference, President Clinton began the Clinton Foundation HIV/AIDS Initiative (CHAI) to assist countries in implementing large-scale, integrated, care, treatment, and prevention programs that will turn the tide on the epidemic. In September 2005, he hosted the inaugural meeting of the Clinton Global Initiative (CGI), a non-partisan catalyst for action, bringing together a community of global leaders to devise and implement innovative solutions to some of the world's most pressing challenges. President Clinton also works through the Clinton Foundation Urban Enterprise Initiative to help small businesses acquire the tools they need to compete in the ever-changing urban marketplace, and with the American Heart Association on the Alliance for a Healthier Generation to combat childhood obesity.

Following Hurricane Katrina in August 2005, President Clinton and former President Bush led a nation-wide fundraising effort and established the Bush-Clinton Katrina Fund to assist survivors in the rebuilding effort. This campaign was the second collaboration for the former presidents, the first being their work on relief and recovery following the Indian Ocean tsunami. President Clinton also served as Special Envoy for Tsunami Recovery, as appointed by United Nations Secretary-General Kofi Annan in 2005.

William Jefferson Clinton, the 42nd President of the United States, will speak at Bridges Auditorium on Sunday, April 15, as a guest of Claremont McKenna College. Doors at Bridges open at 3 p.m. The presentation will begin at 4:30 p.m.

The event is free but tickets are required. Due to strong interest from the Claremont McKenna community, lecture seating is limited to CMC students, faculty, staff, and invited guests.

The public is invited to hear Mr. Clinton's lecture in a live remote broadcast at two locations on campus: Mary Pickford Auditorium and The Forum. Tickets are not required for the remote broadcasts, however, seating is on a first-come basis. Doors for the remote locations will open at 3:30 p.m.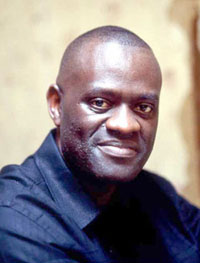 For a World-Literature in French
ALAIN MABANCKOU
MONDAY, APRIL 16, 2007
Alain Mabanckou was born in 1966 in Congo-Brazzaville. He was educated in France and later worked for a French company for a decade while publishing his poetry. He published his first novel in 1998, Bleu-Blanc-Rouge (Blue-White-Red), the story of Massala-Massala, a drop-out who dreams of going to Paris, which won the Grand prix littéraire d'Afrique noire.

In 2001 Alain Mabanckou was a writer in residence in the United States, and in 2002 he accepted a position in Francophone literature at the University of Michigan. Recently in 2006 he moved west to UCLA to take a visiting professorship in the department of francophone studies and comparative literature.

His 2005 novel Verre Cassé (Broken Glass) was translated into several languages and in the same year was awarded the Prix des Cinq continents de la Francophonie, the Prix Ouest-France /Etonnants Voyageurs, and the Prix RFO du livre. His 2006 novel Mémoires de porc-épic (Memoirs of a Porcupine), a fable loosely based on the African legend that each human being has a double, received the Prix RENAUDOT, the equivalent of the National Book Award, as well as the Prix Aliénor d'Aquitaine and Le Prix de la rentrée littéraire française 2006.

Alain Mabanckou is clearly one of the most prolific contemporary writers in French. Three of his novels are to be published in English this year: Bleu Blanc Rouge (1998), African Psycho (2003), and Verre Cassé (2005). Another book, on James Baldwin, is to be published later this year.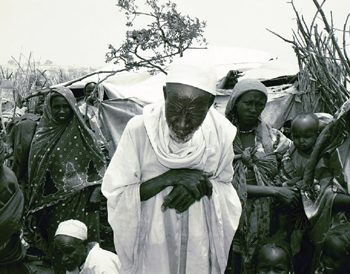 Darfur: So Far from Here
JERRY FOWLER
TUESDAY, APRIL 17 2007
LUNCH 11:45 a.m., LECTURE 12:15 p.m.
For over three years the Darfur region of Sudan has been embroiled in a deadly conflict. At least 400,000 people have been killed and more than 2.5 million innocent civilians have been forced to flee their homes. Today, there are more than 3.5 million men, women, and children that are completely reliant on international aid for survival.

Professor Jerry Fowler, Podlich Distinguished Visitor, will address the unfolding crisis in Darfur. His lecture will focus on the roots of the crisis in Darfur, the U.S. and international response to date, and the prospects for the future. This lecture is co-sponsored by the Center for the Study of the Holocaust, Genocide and Human Rights.

Jerry Fowler is the William F. Podlich Distinguished Visitor and Visiting Scholar at the Center for the Study of the Holocaust, Genocide and Human Rights. He is on leave from his position as the founding staff director of the Committee on Conscience, which guides the genocide prevention efforts of the United States Holocaust Memorial Museum. Previously he was legislative counsel for the Lawyers Committee for Human Rights, where he worked on a broad array of human rights issues, including international justice and refugee and asylum policy.

His publications include the essay, "Out of that Darkness: Preventing Genocide in the 21st Century," in the 2nd edition of Century of Genocide: Eyewitness Accounts and Critical Views (Routledge, 2004). He also directed the short film, A Good Man in Hell: General Romeo Dallaire and the Rwanda Genocide (2003). Professor Fowler has taught at George Mason University Law School and George Washington University Law School, and has been a Scholar-in-Residence at American University's summer Human Rights Institute. He is a graduate of Stanford Law School and Princeton University. Fowler was stationed in Germany as an officer in the United States Army from 1983 to 1987 and served as Special Litigation Counsel for the U.S. Department of Justice from 1993 to 1995.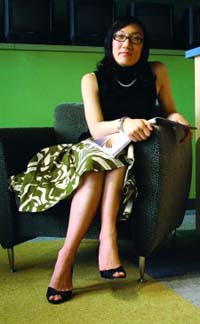 The State of the Transgender Movement
ANDY MARRA
TUESDAY, APRIL 17, 2007
In a society largely polarized in its opinion of alternative lifestyles, Andy Marra does not merely protest prejudice and discrimination; instead, she goes to the root of the problem and educates people about what they may not understand. Among her many projects, Andy serves as the Asian-Pacific Islander Media Manager for the Gay & Lesbian Alliance Against Defamation (GLAAD), a group dedicated to promoting fair, accurate, and inclusive representation of people and events in the media as a means of eliminating homophobia and discrimination based on gender identity and sexual orientation. In addition, Marra is also the Board Co-Chair of the National Center for Transgender Equality (NCTE). As one of the youngest board members of a LGBT national organization, she oversees the only national organization in the country dedicated to advancing transgender equality.

Commentary by Marra appeared in media outlets including Asian Week, The Advocate, The Associated Press, MTV, NPR, and Access Hollywood. Currently, she is writing an academic journal piece on sustainable development with a focus on NGOs, and an edited book of essays on Korean Reunification.

Marra is also a past recipient of the Gay and Lesbian Straight Education Network (GLSEN) National Pathfinder Award; The National Gay & Lesbian Task Force (NGLTF) Creating Change Award; The Colin Higgins Foundation Courage Award; and was named one of the next LGBT leaders in the Movement by The Advocate.

Andy currently resides in New York with Kennedy, her American Pit Bull Terrier that she rescued from the streets of Queens.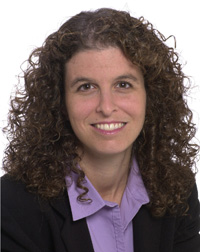 Political Change under Yeltsin and Putin
HILARY APPEL
WEDNESDAY, APRIL 18, 2007
11:45 a.m. LUNCH, 12:15 p.m. LECTURE; PARENTS DINING ROOM
The Russian government under President Vladimir Putin is widely criticized abroad for putting constraints on the free media, limiting the non-profit sector, manipulating the legal system, eliminating institutional checks on the presidency, and increasing state control over the commanding heights of the economy. Journalists, civic groups, political opponents and alternative parties who fail to support President Putin are undermined, harassed or silenced by many means as they try to express their opinions. Yet Putin is extremely popular at home, with approval ratings consistently over 70% - an enviable level for a politician anywhere. Why does President Putin remain so popular when his government has run roughshod over Russia's newfound freedoms? How widely enjoyed is Russia's recent economic growth and is economic growth the primary reason for Putin's continued legitimacy? In order to answer these questions, Hilary Appel will examine Putin's popularity in the context of Russia's broader political and economic transformation since the fall of the Soviet Communist regime.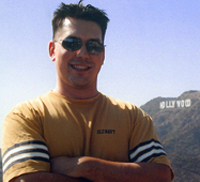 Independent Producing and the Art of Staying Busy in Hollywood
LANCE LANFEAR '99
THURSDAY, APRIL 19, 2007
As part of the continuing lecture series Life after CMC, the Athenaeum is pleased to welcome back Lance Lanfear '99. Lance started Fearless Productions nine years ago, while attending CMC. As a student at CMC he produced numerous recruitment, instructional, and professional videos for almost every department and organization associated with The Claremont Colleges. Lance then went on to receive the "Best Directing" acknowledgement from his professor and peers at the summer New Film Academy program at UCLA. After majoring in both film studies and psychology (a key element in his success as a producer), Lance jumped at every position and challenge offered him. In the last six years, Lance has been an assistant director on nearly 40 productions.

However, Lance's real passion is still within the independent film world, where "projects and scripts can stay honest and pure." Joining Jake's Closet (2007) was a rare opportunity to help produce a movie that deserved to be made. Among his other productions, The Vinyl Battle (2002) and Counter Productive (2006) have proven to be two more homages to Lance's love for the indie filmmaking industry. The writers and directors for both of these full shorts will also be on hand to answer questions at the end of the evening.

Seen through the eyes of a six-year-old, the film Jake's Closet follows Jake as he investigates the terrifying noises coming from his closet every night. The true story of the film is what he discovers in the process of looking for the monster — a reality that will haunt him forever. There will be a screening of Jake's Closet in Pickford Auditorium on Wednesday, April 18th at 9:00 PM. All are welcome and there is no charge.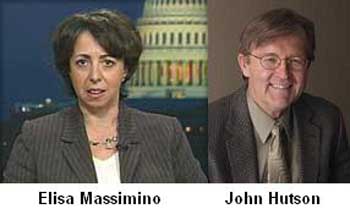 Torture and the War on Terror
ELISA MASSIMINO
JOHN HUTSON
WEDNESDAY, APRIL 24, 2007
In the national debate over such issues as the use of torture in the war on terror, an interesting alliance has formed between traditional human rights advocates and retired senior military officers. These unusual allies share a common concern that violations of international standards on the treatment of captives are a serious mistake. Invited by the Gould Center for Humanistic Studies, Elisa Massimino, Washington Director for Human Rights First, and retired Rear Admiral John D. Hutson, former top lawyer for the U.S. Navy, will present their perspectives on torture and the war on terror.

An expert on a range of international human rights issues, Massimino is a national authority on U.S. compliance with human rights law. She testifies frequently before Congress, writes extensively for legal and popular publications, and serves as Human Rights First spokesperson to the media. She has taught at the University of Virginia, Georgetown University, and George Washington University and has degrees from Trinity University, Johns Hopkins University, and the University of Michigan.

As the Navy's Judge Advocate General from 1997 to 2000, Admiral Hutson supervised the JAG Corps -- 1,600 officers, enlisted and civilian personnel in the U.S. Navy and the U.S. Marines -- and advised the Secretary of the Navy, the Commandant of the Marines, and the senior leadership of the Navy in all legal matters related to military justice. He has degrees from Michigan State University, the University of Minnesota, and Georgetown University.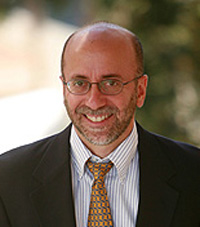 Do Minimum Wages Help the Poor?
DAVID NEUMARK
TUESDAY, MAY 1, 2007
David Neumark is a Professor of Economics at the University of California, Irvine. He is also a Research Associate of the National Bureau of Economic Research, and a Research Fellow of IZA. He has held prior positions at the Public Policy Institute of California, Michigan State University, the University of Pennsylvania, and the Federal Reserve Board. He is a labor economist with broad public policy interests including minimum wages and living wages, youth labor markets, the Earned Income Tax Credit, discrimination and affirmative action, and the economics of aging. He has published most extensively on minimum wages, most recently a monograph entitled "Minimum Wages and Employment," which surveys the more than 100 studies of the employment effects of minimum wages written in the last decade and a half, covering the United States, other industrialized countries, as well as the developing economies.