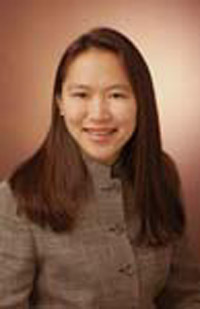 Greening Global Investments
LILY DONGE '94
THURSDAY, APRIL 5, 2007
Back in 1990, when Lily was a freshman in Beckett, the movie Wall Street (1987) held a place in every loyal CMC student's VCR collection. The idea of a green fund was a fund full of greenbacks. Oil had dropped to all-time lows, and "Greed is Good" was part of the national lexicon.

Seventeen years later, Wall Street and Main Street now see green as something more than money. In the latest sign that climate change is a major economic and financial driver, KKR's potential takeover of one of the nation's largest utilities has environmentalists' fingerprints all over it. When did the environment start becoming a key underpinning business decision? When did long term factors such as melting ice-shelves become a problem for corporate America? And how does a movie about a slideshow win an Oscar?

Environmentally or socially responsible investing (SRI) is one of the key factors in developing the corporate "triple-bottom line," a philosophy that balances profit with the needs of people and the planet. With approximately $2.3 trillion of assets in the U.S. today, this investment segment has recognized that long term financial gains cannot come at the expense of the global commons. Choices made today will affect the future. For over 25 years, the Calvert Group has been a leader at the intersection of finance and the environment, developing a broad range of investment products, including the U.S.'s largest family of socially responsible mutual funds.

Lily Donge influences these factors as a senior analyst at Calvert. She focuses on issues such as the environment, climate change, human rights, and indigenous peoples' rights. She developed Calvert's environmental and social investment guidelines for the electricity and oil and gas sectors. She also leads the social analysis team responsible for Calvert's Social Index Fund®, a broad-based, rigorously constructed benchmark for measuring the performance of large, U.S.-based socially responsible companies. Lily helps guide Calvert's $5.7 billion in assets through SRI oversight on a daily basis.

Before Calvert, she worked in the Institutions and Governance Program at the World Resources Institute, where she analyzed natural resource issues and international finance. She has both an M.B.A. and a M.A. in International Development Economics from Yale. Above all, she is a true "Athena", having received her B.A. in Economics and International Relations from Claremont McKenna College, after spending late nights serving at the Athenaeum. Originally from Vietnam, Lily is a French citizen, grew up in the Philippines, and has researched equities and environmental governance in Asia and the United States. Lily spends her free time rock climbing in Thailand, Colorado, France, and other locations where she hopes hurricanes or other natural forces won't happen overnight.

Lily Donge's visit to CMC is sponsored by the Roberts Environmental Center.