Athenaeum Location
Print Newsletter
September 11, 2007
Vol. 23, No. 01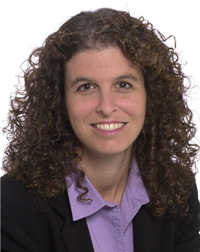 Dinner for the Class of 2011
Vladimir Putin and the State of Russian Politics
HILARY APPEL
TUESDAY, SEPTEMBER 11, 2007
Traditionally, the Athenaeum invites a favorite CMC professor to speak at a special dinner welcoming the freshmen class. This year Professor Hilary Appel will address the CMC Class of 2011 as the first speaker of the academic year.

Professor Appel joined the faculty at CMC in 2000 after a brief time at the Woodrow Wilson International Center for Scholars. Since that time she has been a popular fixture in the International Relations department, teaching courses on topics ranging from comparative politics to political economy. Professor Appel's particular focus on Eastern European politics brings an especially salient perspective to the International Relations department at a time when Russia is once again at the forefront of international politics. The quality of her scholarship on Eastern European issues also extends to the classroom, where her students benefit from her engaging approach to teaching and remarkable expertise on the subject. Professor Appel's nuanced understanding of Eastern European issues was developed through her education at Williams College, Stanford University, and the University of Pennsylvania, where she received her B.A., M.A., and Ph.D., respectively. It is CMC's good fortune to have her as a member of our faculty.

The Russian government under President Vladimir Putin is widely criticized abroad for putting constraints on the free media, limiting the non-profit sector, manipulating the legal system, eliminating institutional checks on the presidency, and increasing state control over the commanding heights of the economy. Journalists, civic groups, political opponents and alternative parties who fail to support President Putin are undermined, harassed or silenced by many means as they try to express their opinions. Yet Putin is extremely popular at home, with approval ratings consistently over 70% - an enviable level for a politician anywhere. Why does President Putin remain so popular when his government has run roughshod over Russia's newfound freedoms? How widely enjoyed is Russia's recent economic growth and is economic growth the primary reason for Putin's continued legitimacy? In order to answer these questions, Professor Hilary Appel will examine Putin's popularity in the context of Russia's broader political and economic transformation since the fall of the Soviet Communist regime.

Everyone at the Marian Miner Cook Athenaeum looks forward to welcoming members of the class of 2011 on this special occasion. Freshmen are automatically signed up for the dinner. If you are unable to attend please email laguiar@cmc.edu or call ext. 18244 to cancel.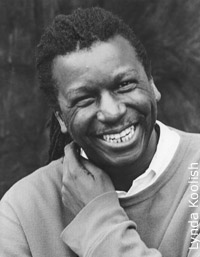 An Evening with the Poet
CORNELIUS EADY
WEDNESDAY, SEPTEMBER 12, 2007
"Cornelius Eady's poems are joyous, incantatory, experiential. [His] work is a glossary of earthly objects and human events, and his linguistic responses provide pleasure even when they are provoked by injustice, or by pain, or by loss."
—Dia Art Foundation
Cornelius Eady is a poet steeped in the black American traditions of jazz, blues, and folk culture. He is the author of six books of poetry: Kartunes (Warthog Press, 1980); Victims of the Latest Dance Craze (Ommation Press, 1986), winner of the 1985 Lamont Prize from the Academy of American Poets; The Gathering of My Name (Carnegie Mellon University Press, 1991), nominated for the 1992 Pulitzer Prize in Poetry; You Don't Miss Your Water (Henry Holt and Co., 1995); The Autobiography of a Jukebox (Carnegie-Mellon University Press, 1997); and Brutal Imagination (Putnam, 2001). His work has appeared in many journals, magazines and anthologies.

Eady is associate professor of English and Director of the Creative Writing Program at the University of Notre Dame. With poet Toi Derricote, he is also co-founder, with poet Toi Derricote, of Cave Canem, a summer workshop for African American poets. He is the recipient of numerous awards including a NEA Fellowship in Literature (1985), a John Simon Guggenheim Fellowship in Poetry, (1993), and The Prairie Schooner Strousse Award (1994).

Eady's poems embody a musical quality drawn from the blues and jazz. Indeed, many of his poems allude to traditional African-American hymns and modern musicians such as Thelonious Monk and Miles Davis. He visits the Athenaeum in conjunction with Professor Adam Bradley's course "20th Century Black Poetics".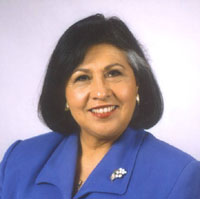 CELEBRATING LATINO HERITAGE MONTH
The State of Health Care in Los Angeles County
GLORIA MOLINA
THURSDAY, SEPTEMBER 13, 2007
On February 19, 1991, Gloria Molina became the first Latina elected to the Los Angeles County Board of Supervisors. To many observers both at home and across the nation, Molina's election to the board represented both the growing formidability of the Latino electorate and the determination of voters of all backgrounds to elect a leader to office who understood their needs. The daughter of a Mexican mother and a Mexican-American father, Molina grew up in working-class surroundings and is acutely aware of these concerns. Her accomplishments are legion and include the development of public parks, the protection of the public library services, preschool and special needs education for children of the underserved communities, the development of affordable housing, health care access for all, job training for at-risk youth, and economic development projects in her community.

Whether functioning on a local or national level, Molina always maintained her reputation as a fighter and groundbreaker. In the 1970s, Molina served in the Carter White House and the San Francisco Department of Health and Human Services. She was elected to the California State Assembly in 1982 and the Los Angeles City Council in 1987. Her victorious leadership against the construction of a prison in East Los Angeles is legendary. Named as one of the Democratic Party's "10 Rising Stars" by TIME magazine in 1996, Molina served as one of four vice chairs of the Democratic National Committee (DNC) through 2004. During the 2000 Presidential Election, Molina was one of 15 top women leaders nationwide to be named as a possible vice-presidential candidate by the White House Project, a non-profit and non-partisan group dedicated to raising awareness of women's leadership in American politics. In addition, Molina continues to remain active in community issues through her board membership with numerous civil rights organizations, including the Mexican American Legal Defense and Educational Fund MALDEF).

Supervisor Molina's appearance at the Athenaeum in celebration of Latino Heritage Month is jointly sponsored by the Chicano/Latino Student Affairs Center and the Athenaeum.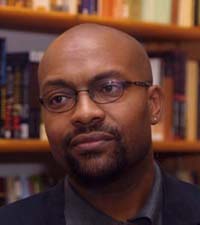 Burying the "N" Word?
JABARI ASIM
MONDAY, SEPTEMBER 17, 2007
In July 2007 the NAACP (National Association for the Advancement of Colored People) held a funeral and burial of the n-word where thousands gathered during their national convention in Detroit. This was followed by other burials in Philadelphia and Houston. Alpha Phi Alpha, the nation's largest and oldest Black fraternity, has recently taken a stand, encouraging fraternity members across college campuses to not hire DJ's who use the racial slur. What is your perspective on the use of this word? Where do you stand? Where do we stand as a college community?

Jabari Asim comes to the Athenaeum as the first speaker in a series of programs coordinated by the Dean of Students and the Athenaeum and designed to provoke a meaningful discussion on this controversial issue.

Jabari Asim's work, infused with wit and independent thinking, reflects his wide literary experience as a poet, novelist and critic. As Senior Editor of the Washington Post Book World, he helps determine coverage of poetry, essays, fiction and nonfiction created around the world. His views are featured in his weekly syndicated newspaper column for the op-ed pages, which discusses everything from politics to social issues to popular culture.

In addition to his groundbreaking book, The N Word: Who Can Say It, Who Shouldn't, and Why (2007), Asim has also published his own works in a number of anthologies and literary magazines. He was the only writer to have both poetry and fiction included In the Tradition: An Anthology of Young Black Writers (1992). Road to Freedom (2000) is his first novel for young readers. His reviews and cultural criticism have been published in the Los Angeles Times Book Review, the International Herald Tribune, and Salon.com.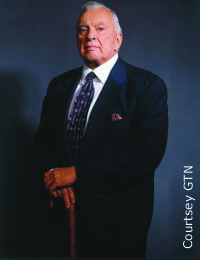 A Conversation with Gore Vidal
GORE VIDAL
JAMES MORRISON
TUESDAY, SEPTEMBER 18, 2007
Gore Vidal is a novelist, essayist, playwright, and provocateur whose career has spanned six decades, beginning in the years immediately following World War II and continuing into the early years of the twenty-first century. In addition to a major sequence of seven novels about American history, and such satirical novels as Myra Breckinridge (1968) and Duluth (1983), he has written dozens of television plays, film scripts, and Broadway plays such as Visit to a Small Planet (1957) and The Best Man (1960). He has also written hundreds of essays, gathered in several volumes.

In his latest work, Inventing a Nation: Washington, Adams, Jefferson (2004), Vidal explores the personalities, egos and conflicts of the founding fathers as they set up the institutions of government by which we still live. Vidal's recent books, Perpetual War for Perpetual Peace: How We Got to Be So Hated (2002) and Dreaming of War: Blood for Oil and the Bush-Cheney Junta (2002), are collections of essays investigating the roots and causes of the terrorist crises currently facing the United States.

Vidal's effect on America literary culture is immense, and his works have earned him a permanent place in American letters and politics. In an intimate, interview-style presentation, Vidal displays his forthrightness and wicked wit, discussing everything from current affairs and modern history to brilliant reminiscences of his extraordinary life. His essays on American culture and politics rank among the best of twentieth-century commentary. The collection of his essays entitled United States: Essays, 1952-1992 (2001) won the National Book Award. Vidal's memoir, Palimpsest: A Memoir (1996), is a remarkably entertaining record of his life and times, which are also the life and times of the nation.

Born in 1925 at the U.S. Military Academy in West Point, New York, raised in the Washington D.C. home of his grandfather, Oklahoma Senator Thomas Gore, Vidal shared a stepfather with Jackie Kennedy. After graduating from Phillips Exeter Academy, he enlisted in the Army during World War II, from 1943-1946. At age 19 he wrote one of the first American novels about World War II, Williwaw (1946). This was followed by eight novels in succession, including The City and the Pillar (1948), one of the first unequivocally gay novels in American fiction.

CMC Professor James Morrison will facilitate the discussion with Gore Vidal. This will be a rare and wonderful opportunity to meet one of America's most distinguished men of letters.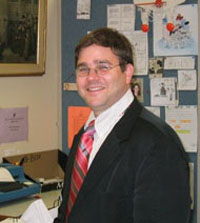 Leo Strauss and Judaism: Epicureanism and its Discontents
EUGENE SHEPPARD
WEDNESDAY, SEPTEMBER 19, 2007
Leo Strauss once wrote that in order to comprehend "the [moral] antagonism between Baruch Spinoza and Judaism, between belief and unbelief...the Jewish designation of the unbeliever as Epicurean seemed to be helpful."

Eugene Sheppard, associate professor of modern Jewish history and thought at Brandeis University, examines the influence of Epicureanism within Strauss' critique of religious thought and his own life. Sheppard's research focuses on modern European Jewish intellectual history with a special interest in modern German Jewish thought, and has written on Jewish political thought, the radicalization of intellectuals, and the impact of European Jewish refugees on the American public sphere and academy. His book Leo Strauss and the Politics of Exile (Brandeis, 2006) places Strauss' philosophy within the context of German-Jewish intellectual history, and examines Strauss' own experience of living in exile and the competing loyalties of living as a philosopher and a Jew.

Professor Sheppard's Athenaeum lecture is first in the series Leo Strauss and Modern Jewish Thought, planned in conjunction with Professor Gary Gilbert and co-sponsored by the Center for the Study of the Holocaust, Genocide, and Human Rights.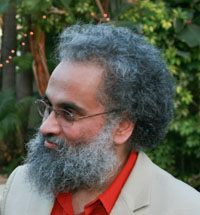 Indo-Persian Travels in the Age of Discovery
SANJAY SUBRAHMANYAM
THURSDAY, SEPTEMBER 20, 2007
The Athenaeum is pleased to welcome the foremost historian of the early modern world, Sanjay Subrahmanyam. Professor Subrahmanyam was born in New Delhi, and after finishing high school in 1977 went on to complete all his college degrees (B.A. and M.A. in economics) in the University of Delhi. There he also received his Ph.D. in economic history in 1987 at the Delhi School of Economics for his thesis "Trade and the Regional Economy of South India, c. 1550-1650".

His interests eventually broadened from economic and commercial history, to the study of the interplay of political and economic history, to the study of political culture and cultural history.

In the course of the 1990s, Subrahmanyam's work has embraced new sources and archives, not only those from South India, or of the Portuguese and Spanish empires and the Dutch and English East India Companies, but also materials reflecting his growing interest in the history of the Mughal empire, and the comparative history of early modern empires. This accompanied his move to Paris as Directeur d'études in the Ecole des Hautes Etudes en Sciences Sociales.

In 2002, Subrahmanyam was appointed as the first holder of the newly created Chair in Indian History and Culture at the University of Oxford. His most recent work, published by Oxford University Press, in 2004, is in two volumes, and is titled Explorations in Connected History (Vol. I is titled "Mughals and Franks," and Vol. II bears the title "From the Tagus to the Ganges"). He is also the joint managing editor of The Indian Economic and Social History Review, published from New Delhi. His latest book, written with Muzaffar Alam, is Indo-Persian Travels in the Age of Discovery, 1400-1800 (2007), published by Cambridge University Press.

At UCLA Sanjay Subrahmanyam teaches courses on medieval and early modern South Asian history, the history of European expansion, the comparative history of early modern empires, and world history.

Professor Subrahmanyam's lecture at the Athenaeum is the first in a series of lectures arranged in collaboration with CMC professor Arash Khazeni's course "Gunpowder Empires: Ottomans, Safavids, and Mughals."
Welcome from the Director
BONNIE SNORTUM
It is my greatest hope that everyone in our community will find ways to take advantage of one of the most unique institutions in higher education — the Marian Miner Cook Athenaeum at Claremont McKenna College. The Athenaeum is the culmination of the visionaries who founded the College and a current administration that is willing to support this expensive, yet priceless, enterprise. And we are the beneficiaries.

The fall calendar is almost complete, and I think it will speak for itself about the broad diversity of interests and points of view on this campus. A number of lectures and programs are planned around specific themes including: Is it Always about Race?; Climate Change; Iran: Past, Present, and Future; Voices from China; Corporate Governance; and Leo Strauss and Modern Jewish Thought. We will also host two Nobel Laureates this year: Orhan Pamuk in October and Shirin Ebadi in April. You will hear from poets, politicians, historians, musicians — all accompanied by a gourmet meal prepared by the superb Athenaeum kitchen staff.

Each Monday through Friday from 3:00 to 4:30 p.m. we serve fresh baked pastries, tea, coffee, and juice in Parents Library. There you will also find current issues of leading publications, i.e. The New York Times, The Wall Street Journal, the Los Angeles Times, The New Yorker, Harpers, The Rolling Stones, The Economist, to name a few.

So, do stop by, check us out, read your Fortnightly, and sign up (online or in the office) for your first event. I guarantee you will return.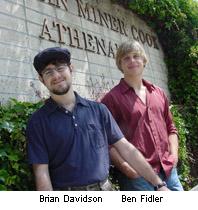 Introducing the Athenaeum Fellows
BRIAN DAVIDSON '08
BEN FIDLER '08
In their first years at CMC, Brian Davidson and Ben Fidler worked as servers at the Marian Miner Cook Athenaeum. Davidson recalls the Ath as a highlight of his freshman tour, and Fidler, without much wriggle room in his course schedule for literature classes, has since considered dinners with guest writers and poets as another path to creative enlightenment. Davidson is a Philosophy, Politics, and Economics (PPE) major and a self-described intellectual in love with popular culture, trivia, and tea. Fidler, a law junkie, is an international relations major who enjoys opera, soccer, and singing in a 5-C a cappella group.

"I've always enjoyed the atmosphere at the Athenaeum," Davidson says. "It has always been a great institution and part of CMC. I have to say that when I did the interview for this job, it was the first time I felt nervous because I wanted it so much."

The Athenaeum's distinction as a convivial forum for dinner and intellectual discourse among students, faculty, and community members puts the role of Athenaeum Fellow on many students' wish-lists. Fellows eat at the head table with influential speakers from the fields of business, politics and the arts, and introduce the guests to Athenaeum audiences four times a week. Davidson and Fidler will also assist with writing and editing the Athenaeum's bi-weekly newsletter, The Fortnightly. Additionally, the Fellows work with Athenaeum director, Bonnie Snortum, in developing themes and strategies for bringing speakers to campus.

"The opportunity to be there every single day and interact so closely with so many fascinating people is just astounding," Davidson said.

Both students have kept a sharp eye on the Athenaeum's lineup these past years. Fidler's favorite guest thus far has been law professor and author Amos Guiora, who lectured last semester on counterterrorism. His dream guest is Muhammad Yunus, whose work in developing microfinance in Bangladesh won the 2006 Nobel Peace Prize. "I would talk to him about why he think it works, and how it can be adapted to other environments," says Fidler. Davidson's favorite Athenaeum guests have included Salman Rushdie, Thomas Pogge, author and military historian Victor Davis Hanson, and commentator and blogger Andrew Sullivan.

Fidler says he looks forward to helping "continue the balance between politics and the humanities" in his Athenaeum work.
ATHENAEUM MEAL POLICY
Due to limited dining capacity, meal reservations will initially be open to the CMC community after each Fortnightly is issued. Reservations will subsequently be open to the larger community three days prior to the event, subject to availability. Non-College affiliated persons will be charged $15 per meal.

All programs are open to the public without charge and begin at 6:45 p.m. In certain exceptional cases Athenaeum seating will be limited to CMC students, faculty, and staff; however, additional seating will be available in McKenna Auditorium. Advance notice will be provided for those occasions.
ATHENAEUM ETIQUETTE
The Athenaeum serves as a gathering place where ideas, inquiry, and fellowship bring students, faculty, staff, other scholars, and nationally prominent speakers together. Attendance at any event may be limited to persons associated with CMC, to the people who signed up for the dinner, or to the maximum number of people allowed by fire regulations. On some occasions the speaker may address the group in another forum or the College may set up a video feed to handle an overflow crowd. All programs at the Athenaeum are filmed. Individuals attending should understand that their image might appear on the videotape. House rules and common courtesy prohibit disruptive actions inside the building during an Athenaeum sponsored program. Time allowing, there will be a period set aside for questions. Students will have priority during this portion of the program. Guests are expected to dress appropriately in all dining rooms. Shorts, jeans, and t-shirts are not acceptable at dinner; more casual attire is acceptable for lunch and tea. No bare feet at any time.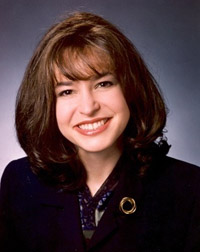 Thoughts on a Career in Government Relations
LISA MINSHEW PITNEY '88
MONDAY, SEPTEMBER 10, 2007
Lisa Pitney graduated Phi Beta Kappa from Claremont McKenna College with a bachelor's degree in Political Science. After completing her undergraduate work, Lisa earned a Master of Public Policy degree from the John F. Kennedy School of Government at Harvard University.

She began her career in politics in 1984, working with the Reagan/Bush presidential campaign. She later worked in the Office of Presidential Personnel at The White House in 1986. In 1987, Lisa managed a State Assembly Campaign and in 1988, she worked on the Bush/Quayle presidential campaign.

Lisa spent five years as the Manager, and later Director of the Government Affairs Department for FHP International, a health maintenance organization.

She joined The Walt Disney Company in 1996 as the Manager of Government Relations for the Disneyland Resort, and was later promoted to Director of Civic Relations.

In 2002, Lisa became the Director of California Government Relations for The Walt Disney Company, and was later promoted to Vice President of Government Relations. In this role, Lisa represents The Walt Disney Company to city, county, and state government, and serves on the boards of the Valley Industry and Commerce Association, the Motion Picture Association of America California Group, the Central City Association of Los Angeles, and the Economic Alliance of the San Fernando Valley.