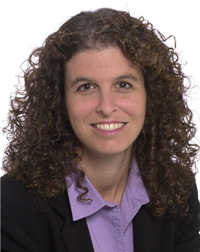 Dinner for the Class of 2011
Vladimir Putin and the State of Russian Politics
HILARY APPEL
TUESDAY, SEPTEMBER 11, 2007
Traditionally, the Athenaeum invites a favorite CMC professor to speak at a special dinner welcoming the freshmen class. This year Professor Hilary Appel will address the CMC Class of 2011 as the first speaker of the academic year.

Professor Appel joined the faculty at CMC in 2000 after a brief time at the Woodrow Wilson International Center for Scholars. Since that time she has been a popular fixture in the International Relations department, teaching courses on topics ranging from comparative politics to political economy. Professor Appel's particular focus on Eastern European politics brings an especially salient perspective to the International Relations department at a time when Russia is once again at the forefront of international politics. The quality of her scholarship on Eastern European issues also extends to the classroom, where her students benefit from her engaging approach to teaching and remarkable expertise on the subject. Professor Appel's nuanced understanding of Eastern European issues was developed through her education at Williams College, Stanford University, and the University of Pennsylvania, where she received her B.A., M.A., and Ph.D., respectively. It is CMC's good fortune to have her as a member of our faculty.

The Russian government under President Vladimir Putin is widely criticized abroad for putting constraints on the free media, limiting the non-profit sector, manipulating the legal system, eliminating institutional checks on the presidency, and increasing state control over the commanding heights of the economy. Journalists, civic groups, political opponents and alternative parties who fail to support President Putin are undermined, harassed or silenced by many means as they try to express their opinions. Yet Putin is extremely popular at home, with approval ratings consistently over 70% - an enviable level for a politician anywhere. Why does President Putin remain so popular when his government has run roughshod over Russia's newfound freedoms? How widely enjoyed is Russia's recent economic growth and is economic growth the primary reason for Putin's continued legitimacy? In order to answer these questions, Professor Hilary Appel will examine Putin's popularity in the context of Russia's broader political and economic transformation since the fall of the Soviet Communist regime.

Everyone at the Marian Miner Cook Athenaeum looks forward to welcoming members of the class of 2011 on this special occasion. Freshmen are automatically signed up for the dinner. If you are unable to attend please email laguiar@cmc.edu or call ext. 18244 to cancel.