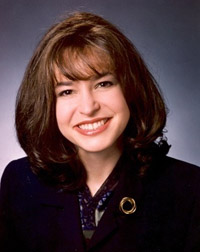 Thoughts on a Career in Government Relations
LISA MINSHEW PITNEY '88
MONDAY, SEPTEMBER 10, 2007
Lisa Pitney graduated Phi Beta Kappa from Claremont McKenna College with a bachelor's degree in Political Science. After completing her undergraduate work, Lisa earned a Master of Public Policy degree from the John F. Kennedy School of Government at Harvard University.

She began her career in politics in 1984, working with the Reagan/Bush presidential campaign. She later worked in the Office of Presidential Personnel at The White House in 1986. In 1987, Lisa managed a State Assembly Campaign and in 1988, she worked on the Bush/Quayle presidential campaign.

Lisa spent five years as the Manager, and later Director of the Government Affairs Department for FHP International, a health maintenance organization.

She joined The Walt Disney Company in 1996 as the Manager of Government Relations for the Disneyland Resort, and was later promoted to Director of Civic Relations.

In 2002, Lisa became the Director of California Government Relations for The Walt Disney Company, and was later promoted to Vice President of Government Relations. In this role, Lisa represents The Walt Disney Company to city, county, and state government, and serves on the boards of the Valley Industry and Commerce Association, the Motion Picture Association of America California Group, the Central City Association of Los Angeles, and the Economic Alliance of the San Fernando Valley.