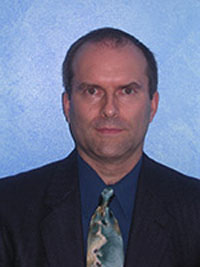 2007-2008 L.J. Kutten Lecture in Philosophy and Religion
Savage Breast: One Man's Search for the Goddess
TIM WARD
WEDNESDAY, SEPTEMBER 26, 2007
What would it be like for a modern man to encounter the goddess? To find out, author Tim Ward traveled to the cradles of Western civilization—Greece, Turkey, and Israel. In his Athenaeum presentation, Ward will use color images of the goddess statues, icons, and temples he encountered during his journey to describe what his experiences revealed about modern man's unconscious need for and fear of women. He asks: "What would it take for men to really let go of patriarchy and genuinely accept women as equals?"

Four years ago as he prepared to teach Visions of the Divine Feminine, a new course offered by the department of philosophy and religious studies at CMC, Professor Deepak Shimkhada chose Arousing the Goddess: Sex and Love in the Buddhist Ruins of India (2003) as one of several texts for the course. His students enjoyed the book, a narrative written as the author grappled with the divine feminine within the context of his own personal desires and spiritual search for Nirvana.

Aside from his erotic journey in the ruins of India recounted in his best-selling book, Ward is also the author of numerous other books, including What the Buddha Never Taught (1993) and Savage Breast: One Man's Search for the Goddess (2006), bringing fresh perspectives to the study of the female.

This lecture by Tim Ward is made possible through the generosity of CMC alumnus, L.J. Kutten '74, and is the seventh in the annual series of Kutten Lectures in Philosophy and Religion.