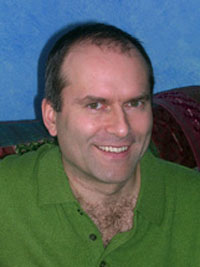 Finding Beauty in a Broken World
TERRY TEMPEST WILLIAMS
MONDAY, OCTOBER 1, 2007
The Athenaeum is excited to welcome Terry Tempest Williams, a pioneer in environmental literature and conservation. Her passionate writing combines a penetrating insight on the interactions between nature and human social life. As such, her prose centers not only on powerful images of the American West, but also on contemporary issues of women's health and politics.

Williams' writing reflects her willingness to take in the world from many different angles. From exploring the wilderness of Utah or Alaska, to working as a "barefoot artist" in Rwanda, Terry Tempest Williams has developed a fervent belief in the links between environmental issues and issues of justice. Williams' work represents an attempt to stake out a claim in the natural world and cultivate a benevolent power to support an ethical stance. Drawing on the power that she sees in the environment around her, Williams urges citizens "to question, to speak, and to act," and to work towards the restoration of environmental, spiritual, and social links in the world.

Williams' classic book, Refuge – An Unnatural History of Family and Place (1991), mingles memoir and environmental history as it discusses her mother's fight against cancer as well as the flooding and near-destruction of the Bear River Migratory Bird Ridge. Her other books include An Unspoken Hunger – Stories from the Field (1994); Desert Quartet: An Erotic Landscape (1995); Leap (2000); Red: Passion and Patience in the Desert (2001); and The Open Space of Democracy (2004), as well as the forthcoming MOSAIC: Finding Beauty in a Broken World (2008).

Terry Tempest Williams currently serves as the Annie Clark Tanner Scholar in Environmental Humanities at the University of Utah. She has been named as one of Utne Reader's "Utne 100 Visionaries," and has received numerous awards, including the Robert Marshall Award from The Wilderness Society, the Distinguished Achievement Award from the Western American Literature Association, and the Wallace Stegner Award from the Center for the American West. Williams has also received the prestigious Lannan Literary Fellowship, as well as a John Simon Guggenheim Fellowship in creative nonfiction.

Terry Tempest Williams' lecture is presented as part of the Athenaeum's series Leadership in Times of Crisis: The Envrionment. This series is funded by a generous grant from the Andrew Mellon Foundation and the Roberts Environmental Center at CMC.