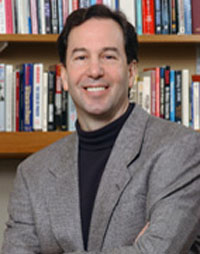 Using the "N" Word: Should Anyone?
ADAM BRADLEY
JEFFERSON HUANG
SAMANTHA STECKER '08
NATALIA BAILEY '10
OSIE LEON WOOD, JR.
WARREN G
TUESDAY, OCTOBER 2, 2007
The use of the n-word is one of great contention in American society in general, and in the African American community in particular. Organizations such as the NAACP and Alpha Phi Alpha, the nation's oldest and largest Black fraternity, have recently taken a stand against the use of the word in any context. At the same time, the presence of DJ's, music artists, comedians such as Chris Rock and Carlos Mencia, and normal young people who use the n-word as part of their daily lexicon is ubiquitous in our culture. Is the use of this word their right, a more-or-less harmless reclamation of a term that has lost some of its earlier sting? Is the tension surrounding its use simply a generational divide? Are there, in fact, still significant social implications accompanying the use of the n-word that would discourage its use in any community? Where do you stand?

Continuing in the vein of Jabari Asim's talk on "Burying the 'N' Word" earlier this fall, the Athenaeum will host a panel discussion on the topic "Using the 'N' Word: Should Anyone?" The discussion is part of a series of programs and speakers organized by the Dean of Students to facilitate dialogue and provoke thought on this controversial issue. As such, the panel will be moderated by CMC's own Dean of Students and Vice President for Student Affairs Jefferson Huang. The panel itself will include Adam Bradley, an assistant professor of literature at CMC and author of the forthcoming Book of Rhymes: The Poetics of Hip Hop (2008); Pastor Osie Leon Wood, Jr., director of the Ronald McNair Scholars Program at CGU and pastor and founder of North Long Beach Community Prayer; and Samantha Stecker '08, who is active in the Dean of Students and Admission offices at CMC; Natalia Bailia '10; and Warren Griffin III, better known as Warren G, an American West Coast rapper, hip hop producer, and step brother of Dr. Dre.