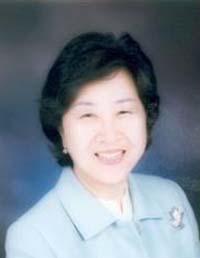 South Korean Culture Goes Global? K-Pop and the Korean Wave
EUN MEE KIM
THURSDAY, NOVEMBER 1, 2007
For aspiring artists in countries with limited markets, one of the best hopes for success comes from the opportunity to break out of their own national market and into those of their neighbors. Music is probably the easiest example of this phenomenon; the United States has long been familiar with artists from Europe and Latin America making the crossover into mainstream American culture.

However, this phenomenon is by no means limited to the Western Hemisphere, nor does it apply to music alone. The past few years have seen a surge in the exposure of South Korean pop culture in other countries, particularly in its East Asian neighbors. This trend, also known as Hallyu, or the Korean Wave, has included TV dramas, movies, and K-pop, an abbreviated term referring to Korean popular music. This trend, like all other cultural explosions, carries important implications for national identity and culture in both the source and recipient countries.

Eun Mee Kim is professor and former dean of the Graduate School of International Studies at Ewha Womans University in South Korea. Professor Kim received her B.A. at Ewha before going on to receive her M.A. and Ph.D. (Sociology) in the United States at Brown University. Kim was associate professor of Sociology at the University of Southern California prior to her current post at Ewha and has also been visiting professor at Harvard University and Temple University. She is the author of numerous publications on Asian development and political economy, including Big Business, Strong State: Collision and Conflict in South Korean Development, 1960-1990 (1997), and was also editor of The Four Asian Tigers: Economic Development and the Global Political Economy (1998).

Professor Kim's visit to CMC is sponsored by the Keck Center for International and Strategic Studies, the Luce Foundation, and the Athenaeum.