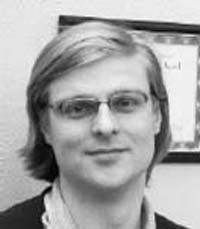 Human Rights in Russia
DMITRY DUBROVSKY
THURSDAY, JANUARY 31,2008
The violation of human rights is one of the growing problems in the Russian Federation since the dissolution of the Soviet Union. For several years, human rights have become more restricted in the name of Russian security. With terrorist events, like the hostage crisis at the Moscow theatre in 2002 and the Beslan school shooting in 2004, the government has greatly curtailed fundamental human rights and freedoms. The Russian government uses the rise of extremist political organizations as an excuse for shutting down organizations and taking control over mass media in the name of keeping the peace. At the same time the government uses anti-extremist legislation to pressure human rights activists and the political opposition as well. In Russia today, the freedom of speech and the freedom of conscience are under attack. Dr. Dubrovsky will touch upon several abuses against human rights activists to demonstrate the manipulation of "anti-extremist legislation." He will also discuss the implications of emerging racist tendencies in Russia, especially towards "non-Slavonic people" (such as citizens from the Caucasus), and the government's passivity in dealing with or quelling anti-Muslim sentiment throughout the country.

Dmitry Dubrovsky is an associate professor of International Relations, Political Science, and Human Rights at Smolny College in St. Petersburg. He is also the Executive Director of the Ethnic Studies Program at European University and the Chair of the Department of Modern Ethnography at the Russian Museum of Ethnography, both in St. Petersburg. For the last six months, Dubrovsky has been the Galina Starovoitova Fellow on Human Rights and Conflict Resolution at the Kennan Institute at the Woodrow Wilson Center in Washington, D.C.

Dr. Dubrovsky's lecture is sponsored by the Keck Center for International and Strategic Studies.