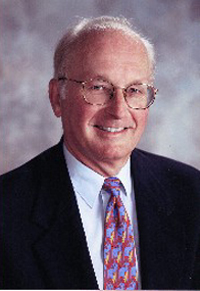 Arab-Israeli Peace Making: Is It Still Possible?
WILLIAM QUANDT
WEDNESDAY, MARCH 5, 2008
When President George W. Bush unveiled his "Roadmap for Peace in the Middle East" early in his presidency, he hailed it as a "vision of two states" that would be a "framework for progress towards lasting peace and security in the Middle East." As we approach the end of his second term, the shakeups and setbacks of the last years — the death of Yasser Arafat, the election and subsequent blockade of the Hamas government, the outbreak of fighting in the summer of 2006 — the situation seems as intractable as ever. Dr. William B. Quandt brings over three decades of thoughtful scholarship to this issue, and his visit to the Athenaeum promises to be an insightful one.

Dr. Quandt is the Edward Stettinius Professor of Politics and the University of Virginia, where he has taught since 1994. Before joining the faculty at Virginia, Dr. Quandt received a doctorate in Political Science from MIT and taught at the University of Pennsylvania and UCLA. His publications cover a range of Middle Eastern issues, from American foreign policy to Saudi Arabian oil and include Peace Process: American Democracy and the Arab-Israeli Conflict since 1967 (2001). Outside of academia, Dr. Quandt serves as a non-resident Senior Fellow of Foreign Policy Studies at the Brookings Institution and a member of the Council on Foreign Relations, and is a former President of the Middle East Studies Association. Dr. Quandt also served as a National Security Council staff member for the Middle East (1972-4, 1977-9), and was involved in the negotiations leading up to the Camp David Accords and the Egyptian-Israeli Peace Treaty.

It is a pleasure to have William Quandt take part in the 2007-2008 William F. Podlich Distinguished Visitors Program. This program was generously endowed by CMC alumnus and trustee William F. Podlich '66, whose aim is to enrich the college intellectually by bringing preeminent figures in scholarship, business, and public affairs to campus for extended visits.