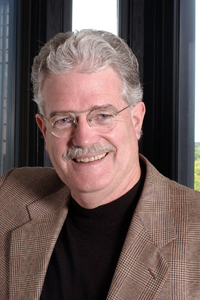 Back to the Future: Clinton, Bush, and North Korea
BRUCE CUMINGS
THURSDAY, MARCH 27, 2008
After North Korea agreed to dismantle its nuclear energy program in return for badly needed aid in February 2007, critics of North Korea and its leader, Kim Jong-il, attacked the negotiations because past actions of the North Korean leadership revealed an unwillingness to carry out brokered deals. In large part, these lingering questions and doubts about the integrity of North Korean leadership stem from a lack of serious historical investigation of the events and developments leading to the current North Korean nuclear conflict and the tumult that has characterized the relationship between the U.S. and North Korea. In order to help shed light on the attitudes and behavior of the North Korean regime, it is necessary to critically examine the history and the reasons why North Korea started its nuclear program.
Offering a nuanced and rich approach to unraveling the logic of North Korean foreign policy, Bruce Cumings, prominent scholar of North Korea and East Asian history and politics, will speak on the North Korean nuclear conflict. Dr. Cumings is the Gustavus F. and Ann M. Swift Distinguished Service Professor in History and the College at the University of Chicago. Dr. Cumings has written seven books and numerous scholarly articles on various topics, including the histories of North and South Korea, and the history of U.S. foreign policy in East Asia. His publications include The Origins of the Korean War, Volumes I (1981) and II (2004); War and Television (1994); North Korea: Another Century (2004) and forthcoming Dominion from Sea to Sea: Pacific Ascendancy and American Power (2009). He is a frequent contributor to the Op/Ed section of the New York Times, The London Review of Books, The Nation, and Current History, and has appeared in television programs such as the documentary Korea: The Unknown War, for which he was the principle historical consultant. In 2007, Dr. Cumings won the Kim Dae Jung Prize for Scholarly Contribution to Democracy, Human Rights and Peace.

This visit by Bruce Cumings is sponsored by the Keck Center.