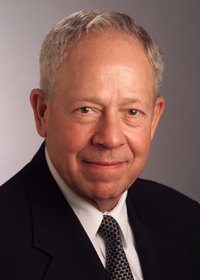 Interpersonal Expectancy Effects and Self-Fulfilling Prophecies
ROBERT ROSENTHAL
MONDAY, MARCH 24, 2008
Everyone knows about the Pygmalion effect — that expectations bring self-fulfilling prophecies. But, as far as teachers' expectations in the classroom, Robert Rosenthal proved it.

Robert Rosenthal is currently a distinguished Professor of Psychology at the University of California, Riverside, and Professor Emeritus from Harvard. His classic research, with Leonore Jacobson, demonstrated that labeling particular students as "bloomers" or "gifted" resulted in teachers' perceptions of intellectual growth and development, while in reality the students had been labeled at random. This expectancy advantage can be applied in many areas, such as productivity improvement, employee commitment, and resource integration.

Robert Rosenthal is the recipient of many awards including the Distinguished Scientific Award for Applications of Psychology, APA, 2002; Professor of the Year Award, 2000-01; James McKeen Cattell Award, American Psychological Society, 2001; and Distinguished Scientist Award, Society of Experimental Social Psychology, 1996.

Professor Rosenthal's visit is sponsored by the Kravis Leadership Institute, and he is the KLI Leadership Students' Choice to speak on campus this year. His talk on "Interpersonal Expectancy Effects and Self-Fulfilling Prophecies" is part of the KLI Series on Governance and Accountability In 21st Century Organizations.