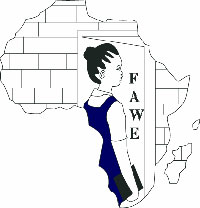 2008 Henry R. Kravis Prize in Leadership
Forum for African Women Educationalists (FAWE)
CODOU DIAW, Executive Director
SIMONE DE COMAMOND, Founder and Chair
MONDAY, APRIL 14, 2008
LUNCH 11:30 a.m. LECTURE 12:00 p.m.
In 1992, the female Ministers of Education from five African nations joined together to address the continuing lack of girls' education across Africa. At that time, some 24 million girls did not attend school in Sub-Saharan Africa. As a result of their meeting, the Ministers of Education established the Forum for African Women Educationalists (FAWE). Since its founding, FAWE has expanded to include 32 national chapters, developing into a formidable non-governmental organization that tackles issues ranging from access to education to appointing more female teachers and improving educational quality.

FAWE is the third annual recipient of the Henry R. Kravis Prize in Leadership, awarded in honor of their tireless work on behalf of African girls, which has resulted in improved access to education for over 12 million girls. The Kravis prize, established in 2006, recognizes extraordinary leadership in the non-profit sector, and carries an award of $250,000 to the organization. The prize is administered by Claremont McKenna College, the Kravis Leadership Institute, and Marie-Josée and Henry R. Kravis '67. It will be presented to Dr. Codou Diaw, FAWE's Executive Director, and Simone de Comarmond, FAWE's founder and current chair, at ceremonies in New York on April 10. We are pleased to host them here as well, where they will discuss their efforts to spread educational equality in Africa.