Athenaeum Location
Print Newsletter
September 11, 2008
Vol. 24, No. 01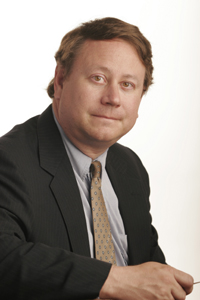 DINNER FOR THE CLASS OF 2012
The Codger versus the Whippersnapper: Prospects for the 2008 Election
ANDREW BUSCH
THURSDAY, SEPTEMBER 11, 2008
The presidential election of 2008 pits Senator John McCain, portrayed by his critics as a grumpy "white-haired dude," against Senator Barack Obama, seen by his critics as "inexperienced, naïve, and arrogant" - McCain the "Codger" versus Obama the "Whippersnapper." What are the real strengths and weaknesses of each candidate? What will be their best strategies and what are the pitfalls most important for them to avoid? In a year that has already held many surprises, how much of the 2008 election will be framed by circumstances outside of the control of either candidate? In this freshman class talk, CMC's Professor Andrew E. Busch will explore these questions and more as he discusses the prospects and historical context for the 2008 election.

Andrew E. Busch is Professor of Government and Associate Dean of the Faculty at Claremont McKenna College. He has authored or co-authored ten books on American government and politics, including most recently The Constitution on the Campaign Trail: The Surprising Political Career of America's Founding Document (2007), Reagan's Victory: The 1980 Elections and the Rise of the Right (2005), and Red Over Blue: The 2004 Elections and American Politics (with James W. Ceaser) (2005). He is currently at work with James W. Ceaser and John J. Pitney on a book on the 2008 elections. Professor Busch received his B.A. from the University of Colorado and his M.A. and Ph.D. from the University of Virginia. He taught for 12 years at the University of Denver before joining the CMC faculty in 2004.

Everyone at the Marian Miner Cook Athenaeum looks forward to welcoming members of the class of 2012 on this special occasion. Freshmen are automatically signed up for the dinner. If you are unable attend please email laguiar@cmc.edu or call ext. 18244 to cancel. The 5:30 p.m. reception at the Flamson Plaza fountain will be followed by a served dinner at 6:00 p.m.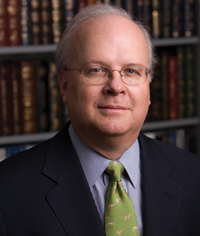 Politics and the Presidency
KARL ROVE
MONDAY, SEPTEMBER 15, 2008
In his acceptance speech for re-election in 2004, President Bush thanked Karl Rove as simply "the architect." Mr. Rove has known George W. Bush since he delivered a set of keys to him as chairman of the College Republicans in Washington, D.C. and Mr. Bush was a student at Harvard Business School.

Rove has advised the President on all of his political campaigns, beginning with his 1978 failed run for Congress. He started the direct-mail business "Rove and Company" in Austin, Texas in 1981. In the 1980s and 1990s, his business worked for the election of a number of Texas Republican candidates, including the Senate elections of Phil Gramm and Kay Bailey Hutchinson, and gubernatorial election of Bill Clements; all of these elections were noteworthy because voters had not elected Republican candidates to statewide office since Reconstruction until the 1980s. In 1993 he counseled George W. Bush to run for Governor against the popular Democratic incumbent Ann Richards. Mr. Bush won in 1994 and again in 1998, and Karl Rove was the architect of his 2000 and 2004 Presidential campaigns. In the White House, he was the Deputy Chief of Staff and Senior Advisor to President Bush from 2000-2007.

In the 2002 midterm elections and the 2004 reelection of President Bush, Rove made the decision to make the War on Terror a central issue of the ultimately successful campaigns for Bush and Republicans in Congress. In 2005, President Bush also made him an assistant to the President in addition to being deputy Chief of Staff and Senior Advisor, reflecting his importance in the Bush Administration. Currently, he is a contributor to Fox News.

Karl Rove's visit to campus is sponsored by the Pacesetters Fund and the Res Publica Society. Dinner seating in the Athenaeum is limited to the CMC community on a first-come basis. There will be an additional sign up on the reservation page for CMC persons only to attend the talk in the Athenaeum, also on a first-come basis. If you are already in the dinner, you do not need to sign up again, as this is for those CMC people who did not get into the dinner and wish to hear Karl Rove in the Athenaeum. General public viewing of the talk will be available in McKenna Auditorium.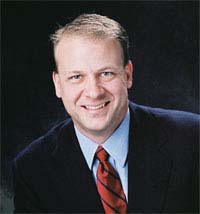 The Breakfast of Politicos: A New Way to Get the News
TOM BEVAN
TUESDAY, SEPTEMBER 16, 2008
Tom Bevan is co-founder and Executive Editor of RealClearPolitics. New York Times columnist David Brooks writes that "RealClearPolitics is the first web site I check every morning. It's an invaluable tool for anybody interested in politics or public affairs." Mr. Bevan and John McIntyre left the corporate world to create Real Clear Politics with the notion that a non-partisan website was needed "for people like us… people who live and breathe politics and the major issues of the day." By 7 a.m., Bevan, McIntyre, and their staff have gone through countless publications looking for the best stories, commentary and polls from all different political viewpoints. Real Clear Politics has made it easier for anyone to become a political commentator. In 2004, the Real Clear Politics' polls had every state in the Electoral College correct except for Wisconsin. Every month, over a million unique users view Real Clear Politics. In addition to its political coverage, Bevan's organization has also launched sites dedicated to sports, business and foreign affairs.
In addition to writing features and a popular blog for RealClearPolitics, Tom Bevan spent two years as an opinion columnist for the Chicago Sun-Times. His work has also appeared in The New York Sun and The Arizona Republic. He has also shared his vast political knowledge as a political analyst on a number of national radio and television shows including Fox News Channels' Hannity & Colmes, CNBC's Kudlow & Company, the BBC's Worldview, and C-Span's Washington Journal.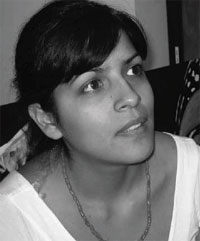 Literature YA! Engaging a New Generation of Readers
CLAUDIA MARTINEZ '00
WEDNESDAY, SEPTEMBER 17, 2008
Claudia Guadalupe Martinez first began exploring some of the core themes in her debut young adult novel, The Smell of Old Lady Perfume (2008), in a CMC Creative Journalism class taught by visiting professor Ruben Martinez. Several years and 248 pages later, Booklist says that readers will find the book's portrayal of "family, its nicely realized setting, and its artful exploration of the problems of assimilation to be both engaging and heartfelt." It is essentially a story of two borders - the one between two countries and the one between childhood and adolescence.

Martinez grew up in El Paso, Texas, just a stone's throw from the Mexican border. At CMC she was awarded a McNair Scholarship and served as Editor-in-Chief of The Claremont Colleges Collage newspaper. Her first appearance on the Athenaeum stage was with The Immaculate Conception of Virginia Manchado - a play she wrote, directed and produced as part of her senior thesis on "Chicana Theater."

In 2002, Martinez moved to Chicago to become one of the city's youngest non-profit executives, heading up a community non-profit at the age of 24. Most currently, Martinez serves as Director of Operations and Development at the Chicago Foundation for Education - an organization dedicated to improving the educational experiences of public school children.

Her debut novel, published by award-winning Cinco Puntos Press, has been recommended by the Assembly on Literature for Adolescents (ALAN). It's also been featured in the Kirkus Big Book Guide 2008 and as a summer must-read by Hispanic Magazine.

In her Athenaeum presentation, Claudia will read from her new novel and talk about the importance of writing the Latino experience for a young audience. According to U.S. Census Bureau estimates, Latinos now account for about one in four children younger than 5 in the United States. In ten years a quarter of the 10 to 14 year-olds living in the U.S. will be Hispanic (that statistic is closer to half in California). Yet, according to the Cooperative Children's Book Center at the School of Education at the University of Wisconsin-Madison, only about 2% of the 5,000 children's books published in the U.S. annually are by or about Latinos.

Claudia Martinez is the keynote speaker for the Claremont Colleges celebration of Latino Heritage Month and her visit is jointly sponsored by the Athenaeum and Chicano/Latino Student Affairs Center.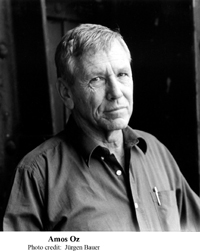 Israel and the Question of Global Anti-Semitism
AMOS OZ
THURSDAY, SEPTEMBER 18, 2008
Born in Jerusalem to east-European Zionist immigrants, Amos Oz, Israel's best-known novelist, spent more than thirty years living and working at the Hulda kibbutz in central Israel before moving to his present home in Arad, on the border of the Judean and Negev Deserts. Oz's service in the Israeli defense forces involved him in border skirmishes with Syria, assignment with a tank unit during the Six-Day War, and action in Golan Heights during the Yom Kippur War. In 1961, following studies in philosophy and literature at Hebrew University, he began writing ceaselessly, first contributing articles to the kibbutz newsletter and the newspaper Davar, and eventually publishing nearly a book per year, beginning with his first collection of stories Where the Jackals Howl (1965) and his first novel, Elsewhere, Perhaps (1966). Besides the 20 or so books he has written in Hebrew, Oz has published extensively in English, his fiction and non-fiction — predominantly on politics and literature — having appeared in New Yorker, the New York Review of Books, and numerous other publications.

Long identified for his advocacy of a two-state solution that would effect a secure division of Israel and Palestine, Oz has for more than 40 years — at least since the Six-Day War of 1967, when national exaltation over Israel's victory virtually quashed any discussion of compromise on the West Bank and Gaza — withstood attacks from the press, government, and professional peers. As David Remnick explained, "Oz is rebuked because he continues to criticize both the Israeli and the Palestinian leaderships rather than see the situation as a version of the French disaster in Algeria."

For his literary output, which, besides his novels, includes more than 450 articles and essays, Oz has received several of the world most prestigious awards and citations, including the Israel Prize for Literature in 1998 (the 50th anniversary of Israel's independence), the Goethe Prize in 2005, and the Heinrich Heine Prize in 2008. His works have been translated into more than 30 languages.

Amos Oz's presentation is sponsored by the Family of Benjamin Z. Gould Center for Humanistic Studies.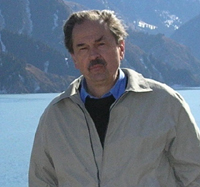 The Economy and Merchants of Safavid Iran: Views from the Khyber Pass
STEPHEN DALE
FRIDAY, SEPTEMBER 19, 2008
LUNCH 11:45 a.m. LECTURE 12:30 p.m.
Under the Safavid Dynasty (1501-1722) and the Mughal Empire (1526-1739/1858), Iran and South Asia were incorporated into the early modern world economy, which saw merchants and commodities crossing regional and imperial boundaries. Stephen Dale's presentation at the Athenaeum will explore the economic and commercial history of Safavid Iran, in particular its exchanges with South Asia. Dale has traveled extensively in Iran and studies the contemporary Mughal Empire. He spent much time in Iran as a graduate student and new assistant professor - visiting four different times over one decade - usually on the way to or from India. He never failed to be struck with the extraordinary physical, economic and cultural characteristics of the two contiguous regions, which were also so intimately connected by trade and cultural exchange. From this "outsider's perspective" – the perspective of someone who comes to Iranian studies from India – Dale brings together the histories of the Safavid and Mughal dynasties, offering views of the contrasts and linkages between early modern Iran and South Asia. Dale's presentation will focus on Iran, outlining the fundamental structural facts that explain the nature and strength of the Iranian economy and its merchants, particularly as compared with the Mughal economy and its merchant classes.

Professor Dale specializes in and teaches courses on the history of the eastern Islamic world, specifically India, Afghanistan, Iran, and Central Asia at Ohio State University. He has conducted research on one of the oldest Muslim communities in the Indian subcontinent, the Mappilas of Malabar or Kerala in southwestern India, and on Indian merchants who conducted trade in Iran, Central Asia, and Russia in the early modern era. His publications include Indian Merchants and Eurasian Trade, 1600-1750 (Cambridge, 2002) and The Garden of Eight Paradises: Babur and the Culture of Empire in Central Asia, Afghanistan, and India (Brill, 2004). Dale's talk, "The Economy and Merchants of Safavid Iran: Views from the Khyber Pass," is the keynote address for a Mellon conference on "The Trade and Traffic of Persia" to be held at the Claremont Colleges on September 19-September 20, 2008.
The Global Amphibian Crisis: The Scope and Scale of the Problem and Response
JOSEPH MENDELSON III
TUESDAY, SEPTEMBER 23, 2008
LUNCH 11:30 a.m. LECTURE 12:00 p.m.
During 2008, "Amphibian Ark" is leading zoos, botanical gardens, and aquariums in a globally-coordinated public awareness campaign "The Year of the Frog" (2008 is a leap year!). The current amphibian extinction crisis represents the greatest species conservation challenge in the history of humanity. To celebrate this year and to help raise awareness of the current status of these animals, The Joint Science Department and the Marian Miner Cook Athenaeum is pleased to offer a seminar by Dr. Joe Mendelson. Dr. Mendelson is Curator of Herpetology, Zoo Atlanta, and adjunct associate professor of biology, Utah State University.

Dr. Mendelson has been studying Neotropical amphibians and reptiles for 20 years, concentrating on those in Mexico, Guatemala, Panama, Ecuador, and Peru. Most of his work has involved systematics and taxonomy - including the discovery and description of about 35 new species of amphibians. Other research has included phylogenetic studies, field ecology, and conservation. The results of his work have been published in journals such as Science, Public Library of Science, Molecular Ecology, and Journal of Herpetology and featured in media outlets such as National Public Radio, National Geographic, Nature, New York Times, and CNN.

In recent years, as the scope and extent of global amphibian extinctions have come to light, Dr. Mendelson has redirected much of his energy into conservation programs to help save amphibians and understand the root causes of their declines, and to conceive and implement pro-active conservation programs. His professional transition included transferring from an academic appointment to a research and conservation position at a zoo.
"The 'Axis of Evil' and Beyond: U.S. Foreign Policy in a Complex and Dangerous World"
JAMES FALLOWS
TUESDAY, SEPTEMBER 23, 2008
From the future of Iraq, to the U.S. presidential debates, to the air quality in Beijing, James Fallows leaves no stone unturned in his blogging and reporting as national correspondent for The Atlantic Monthly. Mr. Fallows goes outside the traditional topics of politics and economics. For example, he has written extensively about aviation and computer technology. In fact, Fallows spent six months working at Microsoft designing new software for writers.
James Fallows has worked for The Atlantic Monthly for over 25 years, and has lived and worked in Washington D.C., Seattle, Berkeley, Austin, Tokyo, Kuala Lumpur, Shanghai, and now Beijing. Fallows, the author of seven books, is a winner of the National Book Award for National Defense (1981), and was recently awarded the National Magazine Award for his Atlantic Monthly article about the consequences of victory in Iraq. His newest work, Postcards from Tomorrow Square: Reports from China, will be released in early 2009.
Fallows is also a well known editor and speechwriter. He edited The Washington Monthly, Texas Monthly and from 1996-1998, U.S. News & World Report. From 1977-1979, he served as President Carter's chief speechwriter. Fallows is the founding chairman of the New American Foundation, a foundation "that invests in new thinkers and new ideas to address the next generation of challenges facing the United States." A Southern California native, he attended Redlands High School. He received his undergraduate degree from Harvard and studied economics at Oxford University as a Rhodes Scholar.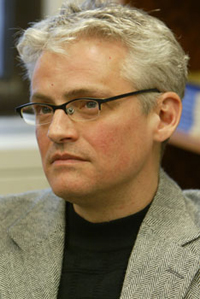 The Wilsonian Imagination in the Middle East: The King-Crane Commission Report of 1919
LEONARD SMITH
WEDNESDAY, SEPTEMBER 24, 2008
At the Paris Peace Conference of 1919, the United States was in the unusual position of making peace in the Middle East without ever having declared war on the Ottoman Empire. Frustrated with Allied machinations and stalling, President Woodrow Wilson sent an American commission to the region to make recommendations. The co-chairs were Henry Churchill King, president of Oberlin College, and Charles Crane, a Wilson fundraiser and self-financed foreign policy entrepreneur. The commission was charged with determining the views of "the people" in creating post-Ottoman territories and institutions. Their report, presented in August 1919, called for sweeping reorganization of the region under American sponsorship.

While it has always been easy to deride the report as "unrealistic," it remains of interest to scholars of the Middle East and foreign policy because of its detailed attempt to implement Wilsonianism in a volatile and strategic part of the world. Its recommendations carried to their logical conclusions universalist democratic principles as well as a version of Progressivism clearly inspired by Protestant theology. The King-Crane Commission Report was not "realistic," and did not seek to be. Rather, it sought both to create and implement new rules of international relations that would inform American thinking about foreign policy long thereafter.

Leonard V. Smith is William F. Podlich Distinguished Fellow at Claremont McKenna College for the Fall Semester 2008, and is Frederick B. Artz Professor of History at Oberlin College. At CMC, he is teaching a new course entitled "International Relations Theory for Historians," and is embarking on a new research project on the Paris Peace Conference of 1919. His most recent book is The Embattled Self: French Soldiers' Testimony of the Great War (Cornell University Press, 2007). He is also the author of Between Mutiny and Obedience: The Case of the French Fifth Infantry Division during World War I (Princeton University Press, 1994), co-author of France and the Great War, 1914-1918 (Cambridge University Press, 2003), and co-editor of France at War: Vichy and the Historians (Berg, 2000). Smith has held fellowships from the Rockefeller Foundation, the National Endowment for the Humanities, and the National Humanities Center, and has been a visiting professor at the École des Hautes Études en Sciences Sociales, the Université de Paris-VII, and in the Associated Kyoto Program at Doshisha University in Kyoto, Japan.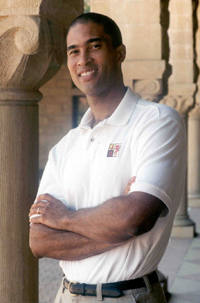 Great Expectations: The Stock Market, the Washington Consensus, and the Promise of Prosperity in the Developing World
PETER HENRY
THURSDAY, SEPTEMBER 25, 2008
Peter Henry is the Konosuke Matsushita Professor of International Economics at the Stanford University Graduate School of Business and a leading expert on the effects of economic reforms in emerging market countries. His research uses the stock market to assess the impact of economic reforms on the lives of people in developing countries. A central premise of his work is that using the stock market to evaluate economic reforms can help to minimize ideological differences, thereby enabling policy makers to grapple objectively with some of the most important and controversial economic questions of our time: Is it possible to stabilize inflation without undermining economic growth? Should emerging nations permit capital to flow freely in and out of their economies? Does debt relief help or hurt developing countries? Professor Henry's Athenaeum lecture will focus on the importance of past and future economic reforms for raising standards of living in emerging market countries.

Professor Henry received his bachelor's degree in economics from the University of North Carolina and a Ph.D. in economics from MIT. He played on the varsity football team at UNC and was a finalist in the intramural slam dunk contest in 1991. He is a member of the Council on Foreign Relations, a Research Associate at the National Bureau of Economic Research, and leads the external economic advisory group of the presidential campaign of United States Senator Barack Obama. His research has been published in top economics and finance journals including the American Economic Review, Journal of Economic Literature, Journal of Finance, and the Journal of Financial Economics.

Peter Henry's Athenaeum lecture is cosponsored by the Lowe Institute of Political Economy and the Athenaeum at Claremont McKenna College.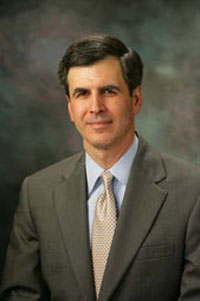 Robert Day School Distinguished Speaker Series
Lunch with a Leader: The Real Estate Industry
DAVID MGRUBLIAN '82 P'11
FRIDAY, SEPTEMBER 26, 2008
LUNCH 12:00 p.m. LECTURE 12:30 p.m.
As CEO of IDS Real Estate Group, David Mgrublian, who joined IDS in 1992, oversees its Real Estate Services, Residential, Corporate Services, and Advisor divisions. Mr. Mgrublian also selects and manages all institutional joint venture partners, evaluates all acquisitions, determines capital structures for all projects, approves and monitors asset management and development plans, and develops and implements strategic initiatives. Mr. Mgrublian came to IDS after a distinguished career as partner, marketing principal and leasing agent with Trammell Crow Company.

Holder of an MBA from Harvard University and a bachelor's degree in economics and political science from Claremont McKenna College, Mr. Mgrublian is a member of the Urban Land Institute's Urban Development/Mixed-Use Council.

Mr. Mgrublian is a trustee of Claremont McKenna College and Westridge School in Pasadena, and a director of the Western Diocese Armenian Church Summer Camp. He is a former chairman of the Board of Trustees of St. Mark's School in Altadena and a former alumni association president and student body president of Claremont McKenna College.

During his Athenaeum presentation, Mr. Mgrublian will share insights gained from his experiences since graduating from CMC. He will also discuss the real estate industry while explaining the role of IDS within the industry. Finally, Mr. Mgrublian will share some of his strategies for success.
From the Director
BONNIE SNORTUM
Founding trustee Donald McKenna and former CMC President Jack Stark '57 are credited with bringing the Athenaeum to CMC. McKenna is famously quoted as saying that the Athenaeum should be an "anti-department". His idea was to have a place that would allow students to engage in informal intellectual pursuits not necessarily connected with the classroom.

I am convinced that even Donald McKenna would enjoy the intellectual smorgasbord of speakers and programs offered to the community in 2008-2009.

Many programs are organized into series focusing on specific themes, such as perspectives on the 2008 election, the media revolution, Israel at 60, self and society, life after CMC, critical topics in world history, faculty ideas in progress, and environmental concerns. We will also host poets, writers, and musicians.

I urge you to take advantage of the opportunity to enjoy a gourmet meal, visit with friends and professors, and meet our distinguished guests. To reserve a place for the dinner or lunch preceding each event, please go online www.claremontmckenna.edu/mmca and make your selection. Reservations are not needed to attend just the 6:45 p.m. presentation. Our staff works to create a refined dining experience and so we expect you to dress up a bit for dinner—no shorts, jeans, or T-shirts, please.

You are also invited to drop by Parents Library for the popular daily afternoon tea featuring Sid's homemade cookies and pastries. Tea is served Monday through Friday from 3:00 p.m. to 4:30 p.m.

Athenaeum Woolley fellows for this academic year are Aaron Champagne '10 and Luke Johnson '09. You will be seeing and hearing from them soon.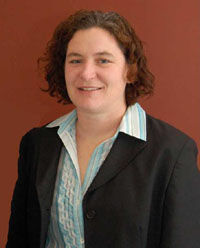 A Personal Journey
BETH BURKHART '94
MONDAY, SEPTEMBER 22, 2008
Beth Burkhart '94 is a marketer and filmmaker with a passion for social justice. Since 1999 she has worked in marketing management at The Clorox Company, a leading consumer packaged goods company with $5 billion in annual sales based in Oakland, California. In her tenure, she has managed the business and marketing plans for marquee brands such as Clorox and Pine-Sol.

Beth also produced an award-winning documentary feature film, The Believers (2006), which chronicles The Transcendence Gospel choir, the world's first transgender choir, as they influence church policy nationally and their community locally. The Believers is currently broadcast on LOGO, distributed to universities, libraries, and churches, and was named by Video Librarian as one of the top documentary films in 2007.

Burkhart has served on the SFLGBT Community Center board of directors since 2006 and is presently the board co-chair. She earned her MBA from UCLA's Anderson Graduate School of Management in 1999, her B.A. in Economics and International Relations from Claremont McKenna College in 1994 and was born and reared in Phoenix, Arizona. Presently she lives in Awesometown, USA, aka San Francisco, CA and enjoys taking advantage of the Bay Area's many gifts, including the fantastic food and thriving soccer community.