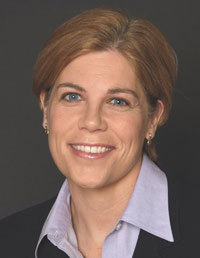 Hazing, Harassment, Alcohol, and the Internet
JANET JUDGE
THURSDAY, OCTOBER 9, 2008
Many surveys suggest that over 80% of college athletes are hazed at some point in their athletic career. Examples of hazing range from members of the Los Angeles Dodgers shredding the clothes of rookie pitcher Chan Ho Park to individuals dying of alcohol poisoning. Hazing and athletic initiations have received more scrutiny lately with photos of these events being easily found online at sites including MySpace and Facebook. These photos have shut down some athletic programs and led to the firing of athletic coaches. Janet P. Judge, Esq. is an expert on sports and employment law. She uses her experience as an attorney to discuss social websites, drug and alcohol use, hazing and harassment, and the potential legal consequences of student-athlete conduct. In addition, Ms. Judge discusses the future employment implications for those who are involved in college athletic infractions, and those who post damaging personal information online.

Attorney Janet Judge focuses her practice on collegiate sports law and employment counseling at Sports Law Associates, LLC. She is the co-author of the newly released NCAA Manual on Title IX. She co-writes a bi-weekly column "Gender Equity Q & As" for NCAA News. Her work has been published in many journals including: Tort & Insurance Law Journal and the Seton Hall Journal of Sport Law. Ms. Judge also serves as the Vice-Chair of the Committee to Visit the Department of Athletics at Harvard College and is a member of Harvard's NCAA Division I Athletics Certification Steering Committee. She is a graduate of Harvard/ Radcliffe College where she was an eight-time varsity letter winner in soccer, basketball and track & field. She received her law degree from Boston University and clerked for the Honorable Norman H. Stahl of the United State Court of Appeals.
Janet Judge's appearance on the CMC campus is jointly sponsored by the CMS Athletic Department, the Kravis Leadership Institute, and the Athenaeum.