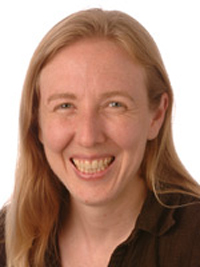 Amateur Hour in Iraq: A Worm's Eye View on the Failure of Nation Building
HEATHER COYNE
WEDNESDAY, OCTOBER 22, 2008
The problems of the U.S. occupation in Iraq have been documented and debated primarily from a "bird's eye" view of strategy, focusing on failures in planning, troop levels, and whether a nation-building or democratization was even possible. Yet, this view often neglects the crippling lack of capability on the ground at the tactical and operational levels, a "worm's eye" view. Coalition military forces and civilian agencies worked at cross-purposes, in most cases without even the most basic conceptual and organizational frameworks for their well-intentioned initiatives. An understanding of the gaps in our implementing capability is critical to the current efforts to restructure U.S. and international responses to the complete range of peace operations - anything from humanitarian intervention to larger scale reconstruction efforts in failing states. The worm's eye view of our capability in Iraq provides a guide to developing the concepts, resources, staff, equipment, and training necessary to conduct such operations, and warns that current approaches to restructuring peace operations may not be adequate.

Heather Coyne will explain the "worm's eye" view of the American mission in Iraq. She is a senior program officer in the Center for Mediation and Conflict Resolution. Coyne was the chief of party for the Institute's activities in Iraq in 2003–2005.

Heather Coyne's visit to Claremont McKenna College is jointly sponsored by the Keck Center for International and Strategic Studies and the Athenaeum.